Honor 7 Lite (5c) review: Lite and dark
Lite and dark
GSMArena team, 26 July 2016.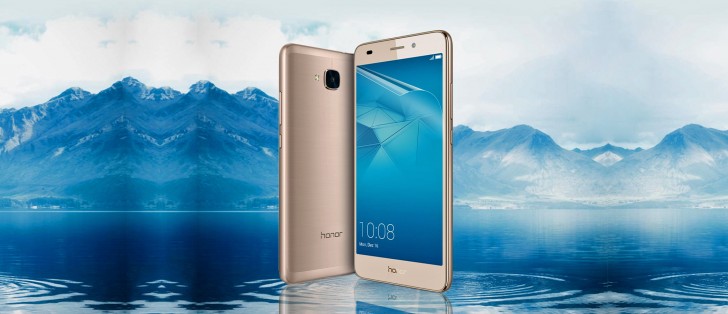 Telephony
The Honor 7 Lite (5c) is a dual-SIM phone, which offers solid reception and call quality. You can set up individual ringtones for each SIM, even the "vibrate when ringing" option is detached.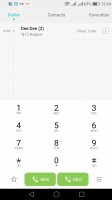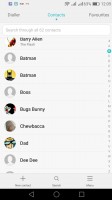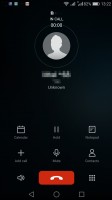 Smart dialing • recent calls • in-call interface
During a call, there are shortcuts to pull up your calendar and notes so you won't forget to write down important info after the call is over.
The call log offers an option to merge entries either by contact or by time to reduce clutter. There's no way to filter calls by SIM card, however.
You can view calls to a contact from the info sheet. A couple of options let you dodge incoming calls - either by forwarding all calls from a number directly to voice mail or from adding them to the blacklist.
Blocked calls and messages go into the Harassment filter, which is more advanced than just blocking numbers on the blacklist. It also checks for keywords in texts, can block unknown numbers and call from strangers.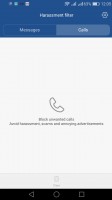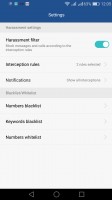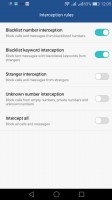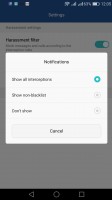 Blocked calls and texts • Configuring the harassment filter
The Honor 7 Lite (5c) earned a Good mark in our loudspeaker test. It's really the third test - ringtone loudness - where the phone falls behind its P9 lite sibling. Still, Honor 7 Lite's single speaker manages decently loud sound with good quality.
| | | | | |
| --- | --- | --- | --- | --- |
| Speakerphone test | Voice, dB | Pink noise/ Music, dB | Ringing phone, dB | Overall score |
| Samsung Galaxy A5 (2016) | 65.8 | 66.0 | 66.5 | Below Average |
| Huawei P8 | 66.7 | 66.0 | 68.5 | Average |
| Huawei P8lite | 66.5 | 66.6 | 75.7 | Good |
| Huawei Honor 5c | 66.5 | 71.1 | 74.4 | Good |
| Huawei Honor 7 | 72.0 | 66.6 | 77.5 | Good |
| Xiaomi Mi 4c | 73.2 | 66.6 | 77.5 | Good |
| Huawei P9 lite | 66.0 | 71.5 | 83.2 | Very Good |
| Lenovo Vibe K5 Plus | 72.8 | 71.3 | 81.9 | Very Good |
| Meizu MX5 | 75.7 | 73.5 | 79.5 | Excellent |
Messaging
The Messaging app arranges message threads on a timeline. You can pin the important ones, so that they don't get buried if you get a lot of texts.
The app handles just SMS and MMS, there's no Internet messaging component, but you can still send emoji, photos and other multimedia.
An interesting feature lets you cancel a message - you have 4 seconds to change your mind and double tap a message, which will prevent it from heading out.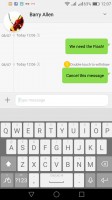 You have 4 seconds to cancel a message
The Harassment filter can easily block spam messages - either by number or by select phrases.
Text input is handled by Huawei's own Swype keyboard. The keyboard is fully skinable and you can change its height for both portrait and landscape views (they are separate settings too).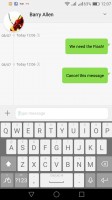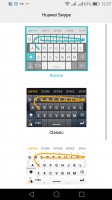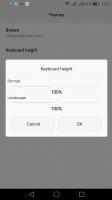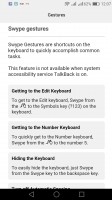 The Huawei Swype keyboard • Keyboard themes • Re-sizing • Swype gestures
As the name suggests, swipe input is available and it can do gestures too. You can do cut/copy/paste, add punctuation, change case and more. The keyboard supports simultaneous input in two languages for bilingual people.
App package
The Honor 7 Lite ships with an ad-supported version of WPS office, which can be used for some basic document editing on the go. It can handle text documents, spreadsheets and presentations as well as PDF files. It can also export to PDF.
The Health app tracks steps and calculates calories burnt. It doesn't count floors climbed like on more premium Huawei phones.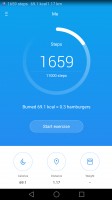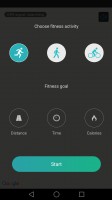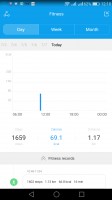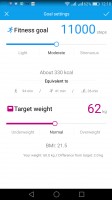 Health app • Starting an exercise • Day view • Setting goals
The Backup app can copy your contacts, messages. logs, documents, system data and select folders over to the internal storage or microSD card. A file manager is also present, and it supports batch actions.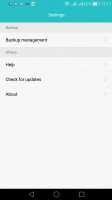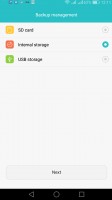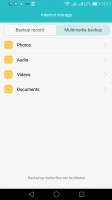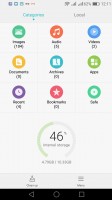 Backup app • Backup location • Selecting folders • File manager
Anonymous
22 Aug 2021
sUv
Sir please update honor 5c update software.
After 3years of usage he survived all falls, made good pictures and videos, battery life is ok not the best but not the worst either. So definitely I'm sorry to say goodbye to him probably best phone I had in my life so far.
Stormrage
14 Dec 2018
reh
That no fingerprint reader in Europe is not true, at least not everywhere. I have it and use it on mine for year and half already. And no, I haven't ordered it from Asia or something. Got it from my mobile phone service provider as package.