Huawei Mate 10 Pro to have bezel-less screen, Mate 10 sticking with traditional design
Vlad, 22 August 2017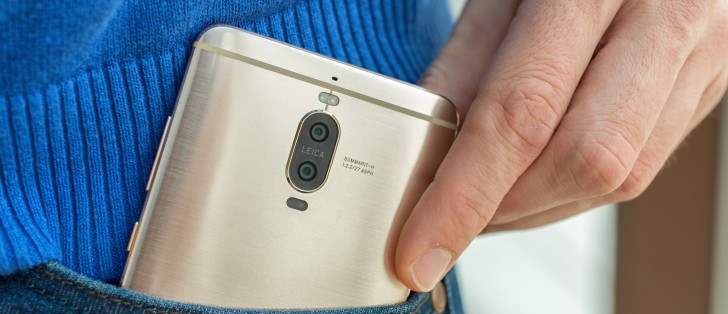 Huawei is unveiling the Mate 10 at an event in Munich on October 16, and the Chinese company has already outed the first video teaser for the upcoming device. We've heard a few things about it so far - for example, that it will be powered by the yet-unannounced Kirin 970 chipset, and that it would sport an EntireView Display (read: near-bezelless).
The latter isn't looking so sure anymore, despite the company's CEO practically confirming it already. A new rumor out of China today claims that only the Huawei Mate 10 Pro will be adorned with such a bezel-killing panel, while the vanilla Mate 10 will go with a more traditional screen setup, something close to its predecessor, the Mate 9.
Such a move wouldn't be very shocking considering that there was a Mate 9 Pro released last year alongside the Mate 9. Anyway, the source goes on to say that the Mate 10 Pro will have its fingerprint sensor on the back (which makes sense as it probably wouldn't have enough room on the tiny front bezel), while the Mate 10 will employ it below the display, emulating a design trend that was also seen in the P10 line from earlier this year. Finally, we're told to expect a gold version of the Mate 10 series phones.
Related
Well, people buy new phones even they have small improvements, like when I humor with 1mpx more. What I hope is that my mobile provider, Telenor Serbia, will include both versions in package. Because my contract expires at the end of November, and to...
Really? Wow! In what game? NFS? Haha peace :D Salute if you actually had them in your garage though :)
Me too. 18:9 is a bad idea. 16:9 should be maintained as long as our TV's (FHD, 4K, etc) are still 16:9.
Popular articles
Popular devices