Huawei Mate 8 review: Checkmate
Checkmate
Chavdar Sirakov, 27 January, 2016.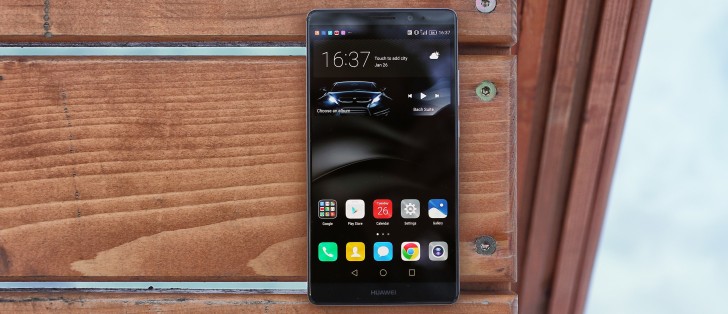 Great on paper, but troubled 16MP shooter
The Huawei Mate 8 relies on a 16MP primary camera. The sensor is a Type 1/2.8" IMX298, courtesy of Sony, and is capable of phase detection autofocus. It has a 4:3 native aspect ratio and is capable of outputting images up to 4,608 x 3,456 pixels in resolution.
It's paired with a f/2.0 lens. There's optical image stabilization too, and if the two working together still can't cut it, the dual LED flash can help out in the dark. It's also a dual-tone setup allowing it to adapt to the existing light sources in the surroundings.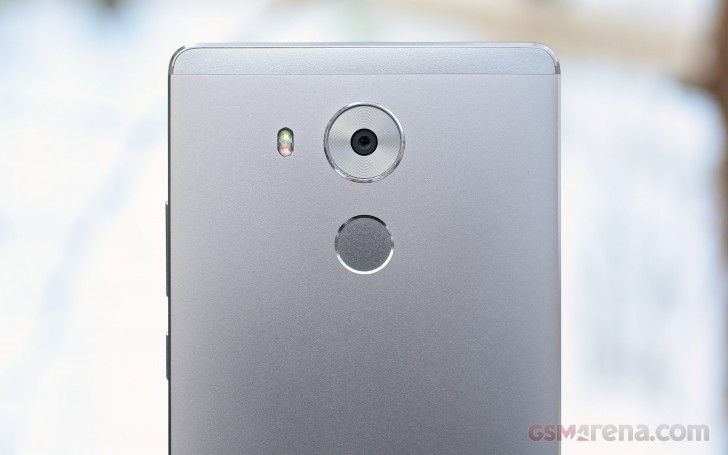 The interface of the camera app is straightforward if a little scattered. Swiping left or right in the virtual viewfinder lets you switch between still/video, and the all-important Light painting, Beauty and Time-lapse modes.
From the shooting modes you can select HDR, Watermark (also available post-shot from the image editor), Document readjustment (for scanning paper documents), Panorama and Professional, among others.
The Professional mode gives you control over metering, ISO, shutter speed, exposure compensation, focusing mode and white balance, including manual color temperature setting - basically, everything.
For all its fine specs and plenty of features, the Mate 8 doesn't quite deliver in real life. It's not bad, it's just not great, and great is what it should have been.
Our first impression was disastrous. It consistently refused to focus properly and ruined the Mate 8's participation in our recent snow shootout. The condition was so bad it made us wonder if we had received a faulty unit. Apparently, it was one of these things that are fixable in software, as the camera improved after an OTA update arrived the day after.
That said, the update didn't work miracles. The camera outputs noticeably soft images, which lack the detail and texture we've grown accustomed to seeing from high-end smartphones. There also was an awful lot of noise in all but the brightest portions of the images.
Colors are rendered on the conservative side - punchy is not what they are. In broad daylight, the Mate 8 exposes consistently accurately, without variations from shot to shot. Dynamic range is decent, with only a slight tendency to clip the highlights.
The HDR mode on the Mate 8 introduces minor, nearly invisible changes to the shots and as such it's bordering on pointless. It could potentially be addressed in a future update.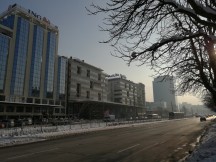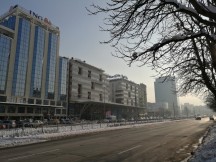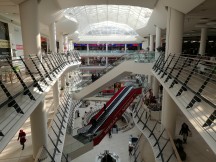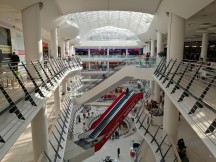 HDR off • HDR on • HDR off • HDR on
At night the Mate 8's output is good if fit-to-screen magnifications are assumed, but pixel peeping does it no favors. Bright light sources are somewhat defined, but everything else is (a lot) less than stellar.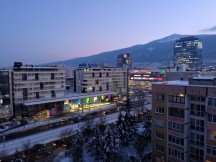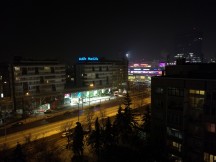 Camera sample at dusk • Night sample
The panorama mode is one of the better implementations on the market, switching automatically between portrait and landscape. When shooting in portrait, panoramic images turn out a bit taller than 3,000 pixels and the sample below is more than 22MP, while being far from an 180-degree sweep. Stitching is good, exposure is even, it's just that the detail isn't there, as with the regular still photos.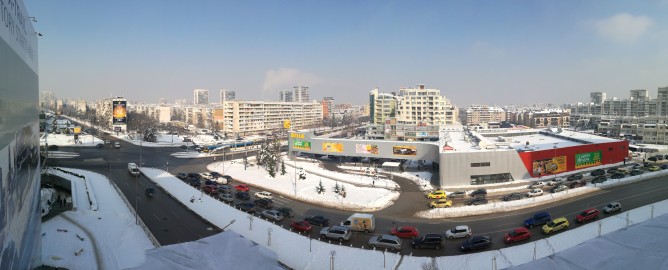 Panorama sample shot in portrait
Still camera comparison
You can check out how the Huawei Mate 8's primary camera stacks up against the competition in our Photo compare tool. We've chosen a couple of direct rivals, but you can explore the tool and select other devices from the ones we've tested.
Capable 8MP selfie camera
The front camera of the Mate 8 is an 8MP unit shooting images at 3,264 x 2,448 pixels. It's paired with a relatively dim by today's standards f/2.4 lens. There is the obligatory beautification feature, which attempts to mask skin blemishes. A nice feature is a small thumbnail that appears in the upper right corner of the screen once you hit the shutter button, prompting you to look at the camera, and not the center of the display.
The photos taken by the front camera have a good level of detail, little noise, good dynamic range and pleasing colors. There is also a nice-looking background blurring.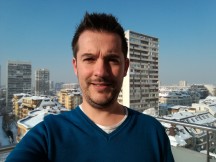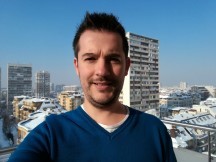 Regular selfie sample • selfie sample with Beauty set to 5/10
Video recording capped at 1080p
One of the major flaws of the Mate 8 is that it doesn't support 2160p video recording, when it has become the de facto standard resolution for high-end smartphone camcorders. A lot of users will live just fine without it, but they shouldn't have to. The smartphone does support 1080p@60fps, so at least, there's that. Additionally, you get a slow motion mode, where video is recorded at 120fps, but the resolution is just 720p.
The 1080p@60fps videos come out with a bit rate of 48Mbps while the 30fps ones are exactly half that. In either case, audio is recorded in stereo at 96kbps.
There isn't much room for praise in the video department either. They lack the detail you'd expect from that resolution and have pretty limited dynamic range. At least, there isn't an annoying focus hunting.
When shooting handheld on the Mate 8, the OIS system does an okay job at compensating for hand shake. That said it's not quite up to par with the best implementations on the market.
As usual, we've provided unedited samples straight out of the camera for you to download (1080p@60fps, 1080p@30fps).
Video camera comparison
Be sure to head over to our video compare tool to check where the Mate 8 stands against the rest.
How do I roll back to Marshmallow, Andriod 6, from Nougat 7.0 I bought HUAWEI Mate 8 on Andriod 6, however I upgrade to 7.0, which I regretted. My region is UK. Assistance is urgently needed.
Any 3rd party app were I can get more options for the apps available in Multi window?
my mate 8 is now 1 year and 4 months old but still performs just like before and recieved an update for android 7 nougat hooray,but it's battery drains 15% overnight due to battery wear and tear sad,but still a great phone :)