Huawei Mate 9 vs. Xiaomi Mi 5s Plus: Bargain bin
Bargain bin
GSMArena team, 19 December 2016.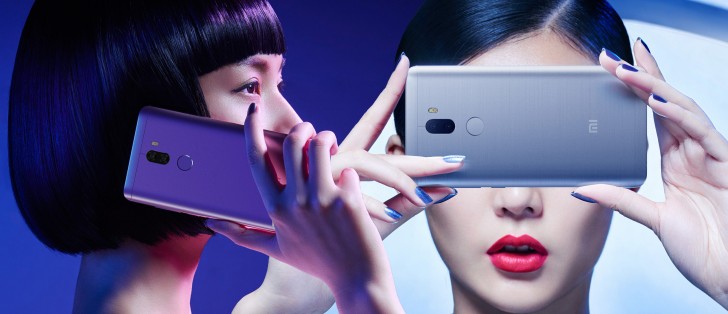 Retail package
Both phones come bundled with fast chargers with a proprietary USB-C cable (regular cables may make the Xiaomi charge slower and certainly will top up the Huawei at a lower rate), plus a basic bumper case. Huawei's retail package is richer - there's a solid headset and a microUSB to USB-C adapter.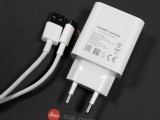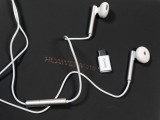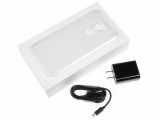 Huawei Mate 9 charger and cable • Huawei headphones and adapter • Xiaomi charger and cable
Neither bumper case is particularly great, especially if you buy these phones for the premium metal feel. As for the headphones, a good pair of Xiaomi Pistons costs from sub-€10 to around €25 for the High-Definition, dual-driver model.
Half the price, just as good: We think so! Xiaomi's headphones are good and affordable, you can order a pair along with the phone.
Design
Huawei was quite proud of how it managed to slim down the bezels on the Mate 9 and indeed it is roughly the same size as the Xiaomi Mi 5s Plus, despite having a screen that's 0.2" bigger. We also loved the curvature of the back - 7.9mm at its thickest, the metal tapers off to even thinner side.
The Mate 9 chassis has been machined on a CNC mill in an hour-long endeavour that includes 50 steps. The lengthy process was worth it as the phone has a distinct premium feel, but the finish of the metal is too smooth for our liking (it makes the phone slippery, not what you want from a 200g, €700 gadget).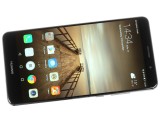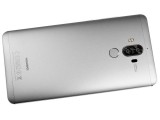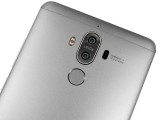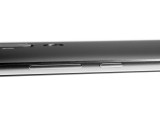 Huawei Mate 9 metal body takes an hour to manufacture
Xiaomi had different ideas. The back of the Mi 5s Plus is flat (with beveled sides), even the glass on the front is flat (contrasting with the 2.5D glass of the Mate). The metal back has a brushed texture which you can feel as you brush your fingers across the back. Unfortunately, this doesn't give it more grip. Another complaint is that the plastic antenna lines on the back are a bit too prominent (Mate 9's are more discreet).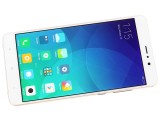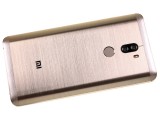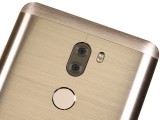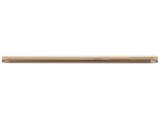 The Xiaomi Mi 5s Plus goes for brushed metal but it is still too smooth
Okay, so Huawei's cost of labor was higher, and the design team must have charged more. There are subtle differences and more noticeable ones that amount to the Huawei Mate 9 looking like sleek, high-end equipment.
It definitely helps that Huawei matched the color of the front to the color of the back. Xiaomi meanwhile offers only White and Black fronts, which don't match well with all color options for the back.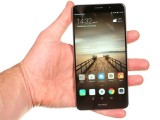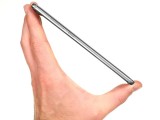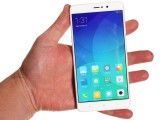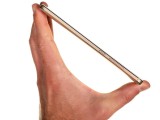 Huawei Mate 9 and Xiaomi Mi 5s Plus in the hand
Xiaomi did manage to get the dual camera on the Mi 5s Plus flush with the back, though, while the Leica cam on the Huawei sticks out.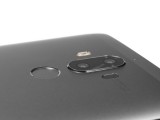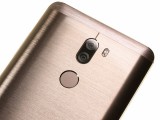 Huawei/Leica's camera protrudes • Xiaomi's camera is flush with the back
Finally, time to talk accessories. The Mate 9 has double the loudspeakers (two) and microphones (four) of its opponent. Huawei kind of cheated here and use the earpiece as the second speaker and it just doesn't sound as good as a dedicated loudspeaker.
Both phones have IR blasters on top and dual card trays. However, Mate 9's is a hybrid - you can replace SIM 2 with a microSD card. Xiaomi opted out of expandable storage.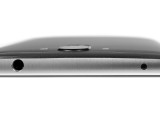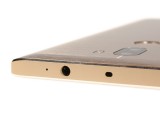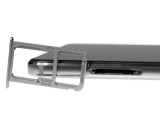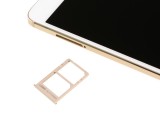 IR blaster on the Mate 9 • On the Mi 5s Plus • Card tray on the Mate 9 • On the Mi 5s Plus
Half the price, just as good: Not in this case. A discerning eye can tell which is the more premium offering and expandable storage is certainly handy.
Screen
Both companies picked IPS LCD panels, even though they have each dabbled in AMOLED. Still, they picked some very good units, so we have no complaints.
Both are very bright (around 650 nits) with amazing contrast ratio (around 1,500:1, with a slight edge for the Huawei). Both can scale down to very low levels for late-night viewing, but neither has an Always On mode.
Display test
100% brightness
Black, cd/m2
White, cd/m2
Contrast ratio
Huawei Mate 9
0.41
665
1622
Xiaomi Mi 5s Plus (warm)
0.43
673
1565
From a fairly even start, the Huawei Mate 9 and Xiaomi Mi 5s Plus trade victories. The Huawei has superior sunlight legibility, in part thanks to the higher contrast of the display but also (we think) because the glass is less reflective.
Sunlight contrast ratio
Samsung Galaxy S6 edge+
4.615
Samsung Galaxy S7 edge
4.439
OnePlus 3
4.424
Samsung Galaxy S7
4.376
HTC One A9
4.274
Samsung Galaxy Note7
4.247
Samsung Galaxy A3
4.241
OnePlus 3T
4.232
Google Pixel XL
4.164
ZTE Axon 7
4.154
Samsung Galaxy S6 edge
4.124
Samsung Galaxy Note5
4.09
Huawei Nexus 6P
4.019
OnePlus X
3.983
Vivo Xplay5 Elite
3.983
Oppo R7s
3.964
Apple iPhone 7
3.964
Huawei P9 Plus
3.956
Samsung Galaxy A7 (2016)
3.918
Samsung Galaxy C5
3.911
Samsung Galaxy C7
3.896
Samsung Galaxy A5
3.895
Samsung Galaxy J7 outdoor
3.879
Samsung Galaxy J2 outdoor
3.873
Samsung Galaxy A8
3.859
Samsung Galaxy A9 (2016)
3.817
Motorola Moto X (2014)
3.816
Samsung Galaxy J7 (2016) outdoor mode
3.802
Xiaomi Redmi Pro
3.798
LG V20 Max auto
3.798
Sony Xperia XZ
3.795
Samsung Galaxy A5 (2016)
3.789
Apple iPhone 6s
3.783
Meizu Pro 5
3.781
Microsoft Lumia 650
3.772
Samsung Galaxy J7 (2016)
3.756
Oppo F1 Plus
3.709
Vivo X5Pro
3.706
Sony Xperia X Compact
3.694
Apple iPhone SE
3.681
Huawei Mate 9
3.68
Samsung Galaxy A7
3.679
Meizu PRO 6
3.659
BlackBerry Priv
3.645
Apple iPhone 7 Plus
3.588
Apple iPhone 6s Plus
3.53
Samsung Galaxy J3 (2016)
3.523
Samsung Galaxy J3 (2016) outdoor mode
3.523
Acer Jade Primo
3.521
Microsoft Lumia 950
3.512
Oppo R7 Plus
3.499
nubia Z11
3.466
Samsung Galaxy J7
3.422
Meizu MX5
3.416
LG V20
3.402
Oppo R9s
3.352
Oppo R7
3.32
Xiaomi Mi 5s
3.276
Samsung Galaxy J2
3.235
Sony Xperia X Performance
3.234
Xiaomi Mi Note 2
3.228
Motorola Moto X Play
3.222
Huawei P9
3.195
Lenovo Vibe Shot
3.113
Motorola Moto X Force
3.105
LG Nexus 5X
3.092
Huawei Mate S
3.073
Microsoft Lumia 640 XL
3.065
Sony Xperia X
2.989
Huawei Mate 8
2.949
Xiaomi Redmi 3S
2.913
Sony Xperia XA Ultra
2.906
LG G5
2.905
HTC One S
2.901
Xiaomi Mi 5s Plus
2.884
Sony Xperia Z5
2.876
Microsoft Lumia 550
2.851
Xiaomi Redmi 3 Pro
2.803
Sony Xperia Z5 compact
2.784
Meizu MX6
2.751
LG V10
2.744
Xiaomi Redmi 3
2.735
Sony Xperia M5
2.69
Huawei P9 Lite
2.679
Vivo V3Max
2.659
Xiaomi Mi Mix
2.658
Xiaomi Mi 4i
2.641
Sony Xperia XA
2.609
Motorola Moto G4 Plus
2.582
Motorola Moto G4 Plus (max auto)
2.582
Xiaomi Mi 4c
2.574
LeEco Le Max 2
2.567
Asus Zenfone 3 ZE552KL
2.563
Microsoft Lumia 640
2.563
Lenovo Moto G4
2.544
Oppo F1
2.528
Sony Xperia Z5 Premium
2.525
Huawei Honor 7 Lite / Honor 5c
2.506
Sony Xperia M4 Aqua
2.503
Oppo F1s
2.481
Motorola Moto G
2.477
Lenovo Vibe K5 Plus
2.473
Huawei G8
2.471
Huawei nova
2.467
Sony Xperia Z
2.462
Lenovo Vibe K5
2.459
Meizu m3 max
2.447
Huawei Honor 7
2.406
Sony Xperia E5
2.386
ZUK Z1 by Lenovo
2.382
HTC 10
2.378
Samsung Galaxy J5 (2016)
2.378
Huawei nova plus
2.329
HTC One E9+
2.305
Alcatel One Touch Hero
2.272
Apple iPhone 4S
2.269
Lenovo Vibe K4 Note
2.254
Sony Xperia C5 Ultra
2.253
Xiaomi Redmi Note 3 (MediaTek)
2.249
Sony Xperia C4 Dual
2.235
Xiaomi Mi Note
2.234
Motorola Moto G (2014)
2.233
LG Nexus 5
2.228
Huawei P8
2.196
Huawei Honor 6
2.169
Xiaomi Redmi Note 2
2.166
OnePlus Two
2.165
HTC One X
2.158
LG Aka
2.145
Xiaomi Redmi Note 4
2.145
Archos 50 Diamond
2.134
Xiaomi Redmi Note
2.119
Acer Liquid X2
2.084
Huawei P8lite
2.078
Moto G 3rd gen max manual
2.026
Xiaomi Mi 3
2.001
Xiaomi Mi Max
1.996
Sony Xperia E4g
1.972
OnePlus One
1.961
Meizu m3 note
1.923
Meizu m2 note
1.892
BlackBerry Leap
1.892
ZTE Nubia Z9 mini
1.759
Sony Xperia U
1.758
Asus Zenfone Selfie
1.68
Motorola Moto E (2nd Gen)
1.675
ZTE Nubia Z9
1.659
Jolla Jolla
1.605
Motorola Moto E
1.545
Sony Xperia M
1.473
HTC Desire C
1.3
Sony Xperia C
1.283
Meizu MX
1.221
Sony Xperia E
1.215
Xiaomi did a better job of tuning for color accuracy, though - it achieved a deltaE of 3.3, the mark of a well-calibrated screen. The Mate 9 can get close to that in the right mode (Warm), but it remains above the 4.0 threshold.
If we had to pick, we'd go for the better sunlight legibility. Yes, on a flagship phone we expect to have at least the option of switching to accurate colors, but from a practical standpoint we're more likely to notice a washed out screen in the sun than an if the fuchsia color is off.
Half the price, just as good: We'll call this 'close enough.' We do prefer the better sunlight legibility of the Mate 9, but the differences aren't dramatic.
Battery
The Huawei Mate 9 enters this challenge with a slight advantage - it has a 4,000mAh battery, compared to Xiaomi's 3,800mAh. The chipset in both phones are built on roughly the same process (16nm and 14nm respectively), but both companies tune their OS customizations to handle app power use differently.
The Xiaomi Mi 5s Plus wins this challenge handily - almost a day's worth of Endurance rating more. With the exception of the video playback, the individual tests are quite close. However, the Mi phone is a lot more efficient in standby mode.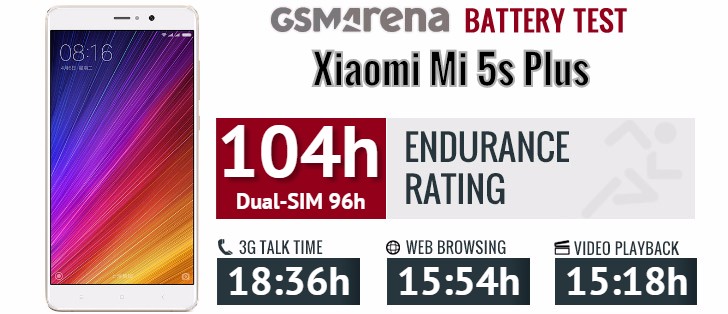 The Huawei Mate 9 has the benefit of Doze, an Android 7.0 feature. It's supposed to put the phone in deep sleep when it detects that you are too (e.g. the accelerometer hasn't noticed the phone moving in a while). We don't know the exact impact of this feature (it cannot be switched off), but it wasn't enough to push the Mate 9 on top.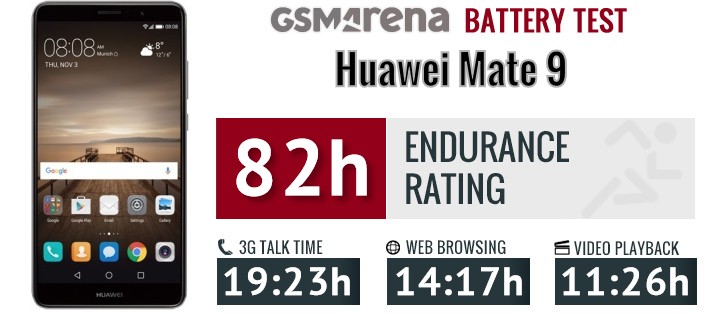 When it comes to charging, the phones perform equally well. Xiaomi used Qualcomm's Quick Charge 3.0, Huawei their own SuperCharge. Still, the bundled chargers provide a similar amount of power with a slight edge for the Mi 5s Plus - 24W vs. 22.5W.
Half the price, just as good: Better even! When the Endurance rating is on the order of several days, efficient standby is most important.
Alphanull
12 Jan 2017
nC8
Huawei is excellent. But it don't means Xiaomi is awful. Mate 9 may have better speed in multitasking but mi 5s+ have sd821 with adreno 530 . Mail G71 MP8 in the face of Adreno 530 Can't do anything....... Camera .. designe .. display : ...
Anonymous
25 Dec 2016
42a
Was going to say the same thing. They forgot to examine connectivity as well, which the mate kills the 5 on
Are you sure about battery performance? xiaomi is good on that. lol