Huawei Mate X hands-on review
GSMArena team, 24 February 2019.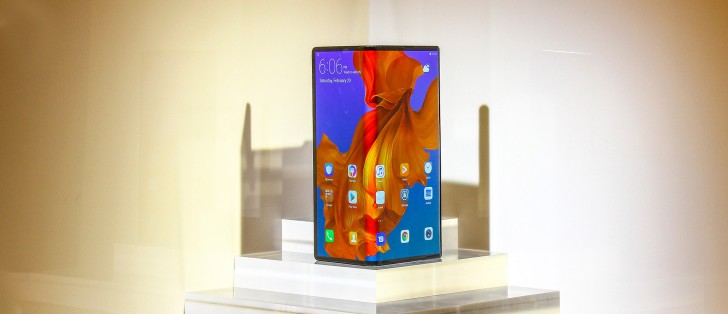 We've been tiptoeing around this in the design section, but the two segments of the Mate X's panel are clearly different in size. The smaller one is a 6.38-inch one, with a resolution of 2480x892 and an aspect of 25:9. The other is a 6.6-inch unit, with a resolution of 2480x1148 and a 19.5:9 aspect. When fully unfolded those add up to a total surface area of 8 inches and a resolution of 2480 x 2038 (8:7.1). Quite a respectable tablet-grade work area.
We also feel like we should mention that the panel is of the AMOLED variety. Though in the current state of display tech folding is only achievable with OLED.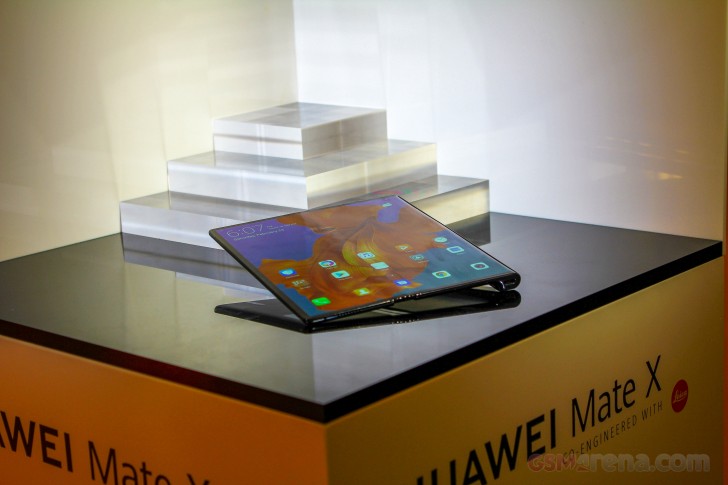 Another aspect of the Mate X we've already put off talking about for long enough is its 5G connectivity. As per Huawei's own PR team, the Mate X hold the title of world's fastest 5G phone. While on the subject of titles, the same team has also tossed around: "world's slimmest foldable phone", as well as the more general: "world's fasted charging phone", "best in-class selfies" and "world's fastest 5G phone". We'll get to charging in a bit.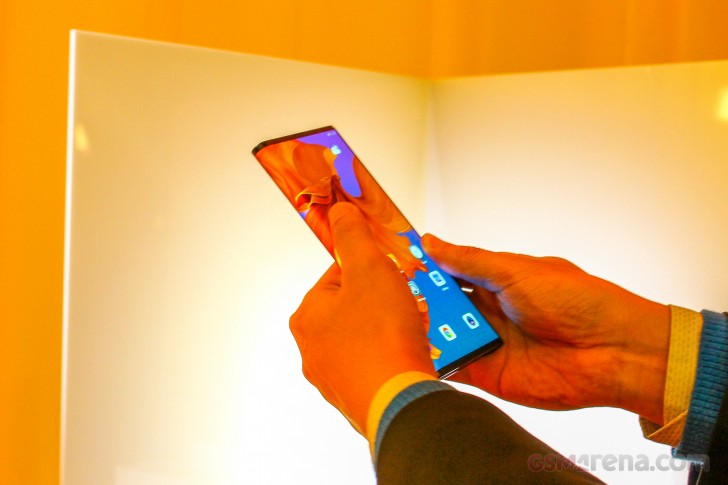 As far as 5G goes, Huawei will have its own Balong 5000 modem inside the Mate X. Apparently thanks to its quad antenna design it can achieve speeds up to 4.6Gbps, while competitors like Qualcomm's X50 and the Exynos 5100 cap out at around 2.4Gbps. Clearly all this will depend on the quality of the network available. Which, by the way, is still mostly non-existent in most places and won't really become a thing for some time to come. This leaves us mostly doubting the practicality of this "weird flex", so to say.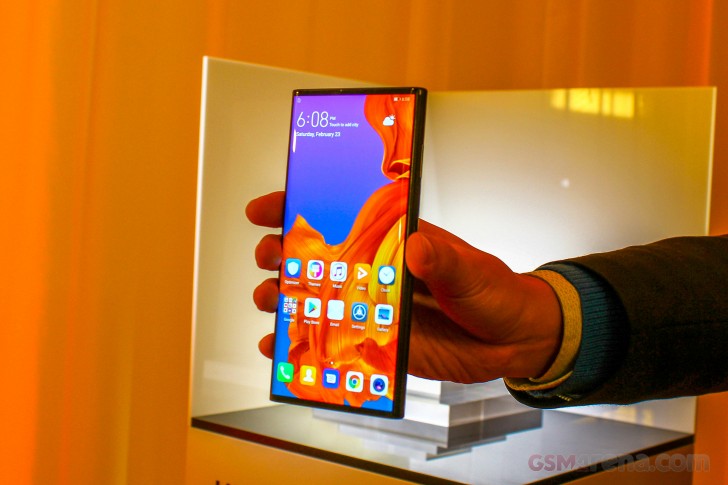 In fact, the thing we are more curious about is whether Huawei has managed or alternatively is planning to attach the Balong 5000 to anything other than the Kirin 980 chipset. Rumors and leaks prior to MWC featured numerous mentions of a familiar Kirin 980 chip. So did Huawei's presentation at the event. While not intrinsically bad in any way, it is already rather dated silicon and will only age more before the Mate X gets released.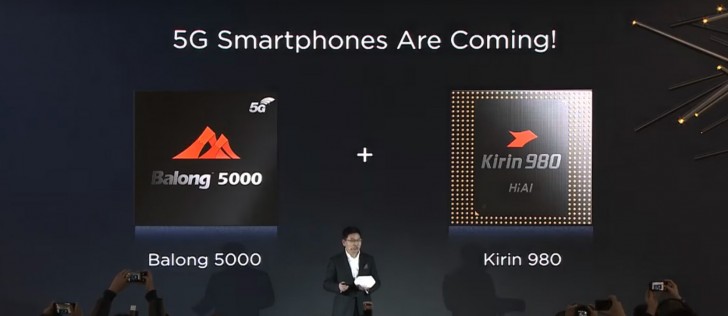 Moving on to battery, Huawei quoted 4,500mAh for the Mate X. The design incorporates a dual battery design, similar to the Samsung Galaxy Fold. Circling back to the self-awarded "world's fasted charging phone" title, the Mate X should feature 55W Huawei SuperCharge tech. Huawei says this should be able to pump the battery from empty to a whopping 85% in just 30 minutes. Indeed, SuperCharge is currently the top dog around when it comes to fast charging.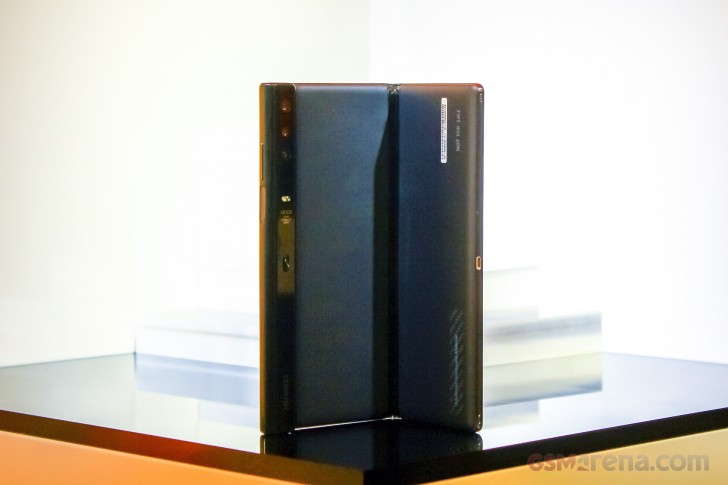 Last, but not least, we should probably address the camera situation on the Mate X and the last of those titles we mentioned earlier. Unfortunately, like most hardware aspects of the phone at this stage, its camera setup is clearly not finalized nor is Huawei offering any details on it. In fact, we spotted the Mate X with a four camera arrangement in some of the company's renders.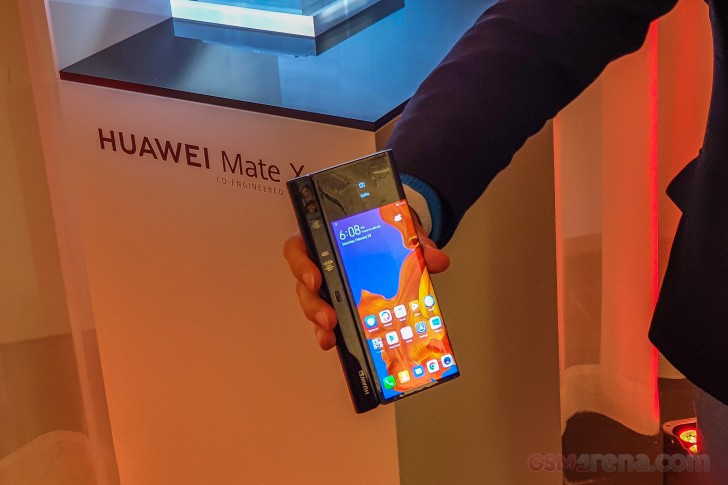 The actual unit we got to see at the Barcelona show floor appeared to have a trio of snappers along with a single flash and the familiar Leica logo. Naturally, there is no dedicated selfie camera. You just use the main one for that, along with a viewfinder on the folded smaller display section.
Final notes
Unfortunately that's all the hardware info we currently have on the Huawei Mate X. Many potentially important pieces are still missing from the puzzle. Judging by the company's often vague answers to particular questions and the fact that the unit we was on the show floor was the only unit available, we don't really expect to many particulars to get cleared up in the immediate future.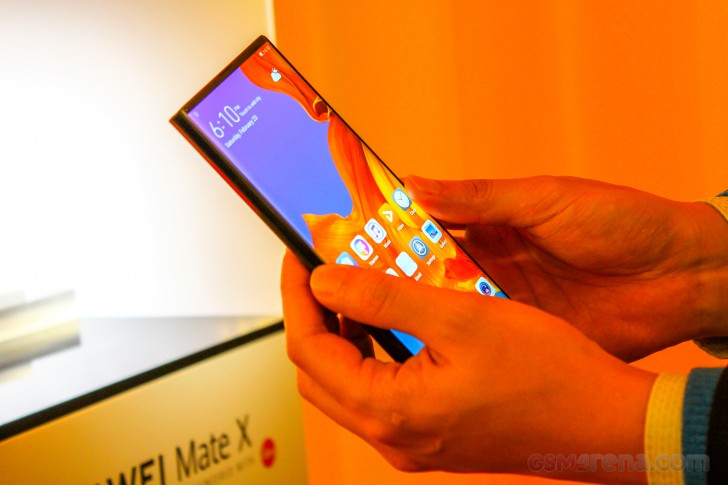 Circling back to our original point - everybody is clearly excited about foldable displays, as well as 5G and the possibilities they enable. We don't wish to sound cynical either - we are very pumped about the new generation of blazing fast and ultra low-latency mobile networks. Even more so about the major upcoming well overdue shift in mobile phone design. We can't wait to see what manufacturers do with some tried and true old form factors and some new ones that are now achievable.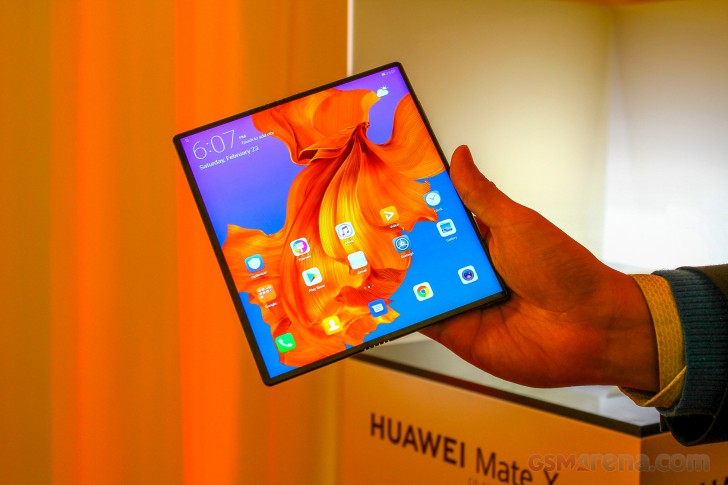 It's just that sheer excitement appears to be tampling practicality and market realities and possibilities at the moment. It seems to be a common trend at MWC this year and one that Huawei is participating fully in with the Mate X - the single prototype for a future dream it decided to bring to the Barcelona show.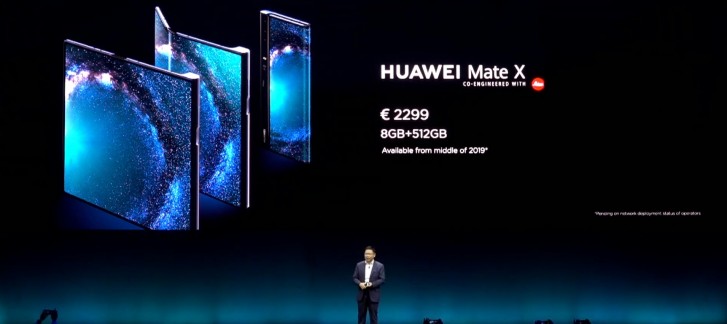 You can expect initial Huawei Mate X availability in the second half of this year, with an eye-watering price tag of EUR 2299 for an 8GB + 512GB unit.
Hi How are you I am fine . I was also finding such a phone.its look very nice .but l need long battery timing.
Huawei is clearly telling us that, phone is manufactured during the week days and go on sale on Friday :) What I'm curiously about is why not sale it on their showrooms around China! I think we should make a fair comparison between brands. ...