Huawei now accepts registrations for early access to the HarmonyOS update
Peter, 01 June 2021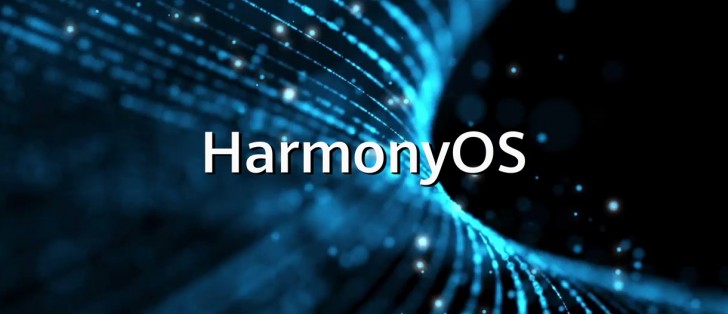 Huawei will launch HarmonyOS 2.0 tomorrow, afterwards select devices will get the option to install the new platform, replacing the current EMUI-on-Android setup. This may happen sooner than expected – the My Huawei app now has a page where you can register for early access to the new OS.
It looks like this option is available only in China, but that may expand to other regions tomorrow. You can check the Update screen of the app, there should be a button to become an early adopter.
Clearly, Huawei wants to do a slow rollout at first to check if there are any show-stopping issues before the wide-scale release. We expect more details on the update schedule to be announced at the event tomorrow.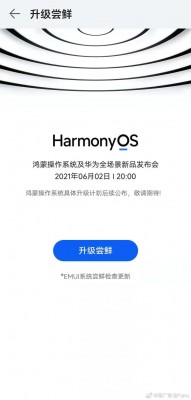 Some users can now sign up to be among the first to update to HarmonyOS
Meanwhile, Huawei managed to clear a legal hurdle – Hongmeng, the Chinese name of HarmonyOS, was a trademark of Huizhou Qibei Technology, so the Chinese State Intellectual Property Authority (CSIPA) refused Huawei's trademark application.
It seems that Huawei and Huizhou have come to an agreement and the trademark has now been transferred, so the launch can go ahead. And in the nick of time too.
Source 1 (in Chinese) | Via 1 | Source 2 (in Chinese) | Via 2
Related
Anonymous
10 Jun 2021
p6y
Exactly, they will ditch android support until they reach a certain share in the market.Maybe 25-30%. The most important thing now is they need a smooth transition to grow up the end user base. For App perspective, the developers/owners don't ne...
SO you don't afraid US control your data?
I'm happy for you guys for switching to your own innovation. It's time to even move from the Dollar dependency. Sometimes it takes one slap in the face to open eyes. Anyway congratulations HUAWEI, VIVA
Popular articles
Popular devices
Electric Vehicles