Huawei P10 Plus review: Eyes wide open
Eyes wide open
GSMArena team, 06 April 2017.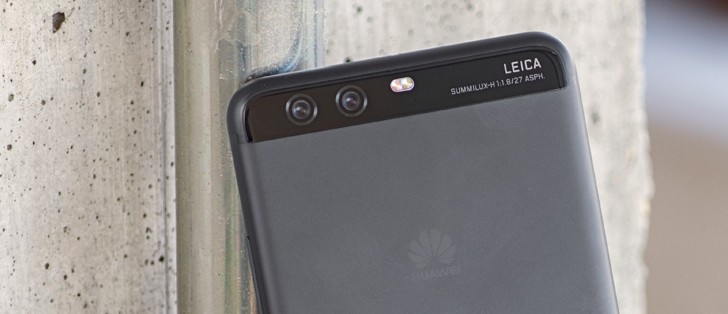 Telephony
The EMUI dialer shares a common interface with the contacts app. There are no groundbreaking features here, and nothing missing.
The dual-SIM settings menu lets you rename cards, disable them from software, and select which one does calls or data by default. The interface leads us to believe that while 4G may be limited to just one card, both get 3G connectivity in addition to 2G, which the specs don't indicate.
The interface is not ideal in that dual SIM settings are in one menu, while the mobile networks are in a different one. You may need to do a little bit of back-and-forth to set things up precisely to your liking - say, to limit the primary card to 3G. 'Primary' as in the default card that gets 4G connectivity - you choose that in dual SIM settings. Then in the mobile networks section you get to pick the preferred network type, but only for this primary card - the other one makes do with the rest of the available radios.
Messaging and text input
Everything is pretty standard in the messaging department as well. You get conversations, separated neatly into threads. There are a few nifty attachment options as well, although that does necessitate an MMS rather than SMS.
Out of the box, text input is handled by SwiftKey. It is pretty powerful and loaded to the brim with features. There are custom dictionaries, swipe input and all sorts of customization options, including a full-fledged theme engine. We really couldn't ask for more.
Loudspeaker
The regular P10 has a pretty powerful speaker at its disposal, but during our time with it, we just couldn't shake the feeling that having a single speaker was kind of a cheat. The Mate 9 has a stereo setup, the same goes for its Pro variant and the P9 Plus. This might be a clear case of forced market segmentation, but regardless, we are happy to report that the P10 Plus is back to stereo.
It actually uses the earpiece as a second speaker. The system works surprisingly well, despite the difference in orientation between the two. We found watching videos a bit more enjoyable on the P10 Plus. Then again, a lot of the credit should also go to the larger 5.5-inch display.
Still, as expected, the dedicated bottom-mounted speaker turned out to be the more powerful of the two and facilitated the Good score the P10 Plus managed in our loudspeaker test. This is a bit lower than the Mono-only P10. More likely than not, loudness was brought down to properly facilitate the hybrid "stereo+" mode. What this means is that in portrait mode, the earpiece is only used to enhance the main speaker as a tweeter in what is essentially a two-driver mono setup. Rotating the phone horizontally routes the left and right channels to their own respective speakers.
| | | | | |
| --- | --- | --- | --- | --- |
| Speakerphone test | Voice, dB | Pink noise/ Music, dB | Ringing phone, dB | Overall score |
| Xiaomi Mi 5s Plus | 65.0 | 68.2 | 70.8 | Average |
| Xiaomi Mi Note 2 | 63.4 | 68.6 | 76.4 | Good |
| OnePlus 3T | 61.0 | 69.3 | 78.3 | Good |
| LG G6 | 66.8 | 68.8 | 74.5 | Good |
| Samsung Galaxy S7 edge | 70.0 | 69.1 | 71.8 | Good |
| Apple iPhone 7 Plus | 68.3 | 72.2 | 72.9 | Good |
| Huawei P9 Plus (stereo) | 66.9 | 70.0 | 76.9 | Good |
| Honor 8 | 67.1 | 66.2 | 82.6 | Good |
| Huawei P10 Plus | 64.8 | 69.8 | 82.5 | Good |
| LG V20 | 68.2 | 68.6 | 80.9 | Good |
| Huawei Mate 9 Pro | 67.2 | 72.4 | 79.5 | Very Good |
| Huawei P10 | 67.7 | 70.0 | 83.6 | Very Good |
| ZTE Axon 7 | 66.4 | 72.2 | 84.1 | Very Good |
| Xiaomi Mi Mix | 64.2 | 72.8 | 86.0 | Very Good |
| Huawei Nexus 6P | 74.7 | 77.8 | 72.1 | Very Good |
| Huawei P9 Plus (regular) | 71.7 | 73.7 | 81.3 | Very Good |
| Google Pixel XL | 73.4 | 72.1 | 84.1 | Excellent |
| Huawei Mate 9 Pro (stereo) | 67.6 | 74.2 | 91.7 | Excellent |
| Huawei Mate 9 | 83.1 | 74.5 | 85.0 | Excellent |
Pre-installed apps
Huawei offers a pretty rich default app package. In fact, we would even go as far as to call certain parts of it bloat. HiGame and Health are two things you get out of the box. The former is an app store alternative of sorts, dedicated to games. Functional yes, but not really that necessary.
Health, on the other hand, is pretty great. It tracks steps and calculates calories burnt, but can also supposedly count the number of floors you've climbed. All metrics are also presented in a very stylistic fashion.
Another quintessentially Huawei app loaded on there is HiCare. If you ever feel lost in EMUI, you should definitely give it a try, as it has all of the guides and support you need.
Smart Controller and Compass are another pair of pretty generic, yet hardware-specific apps. Its a good thing Huawei was nice enough to throw in its own IR controller app, since otherwise, you would be left searching for a third-party solution that knows how to communicate with the Huawei IR API. The application itself also looks good and offers a surprisingly rich database of device remote control codes.
As for the compass app, well, it's pretty self-explanatory. It looks pretty good though. Oh, an you also get a Mirror app, that simply fires up your selfie camera, along with some additional filters.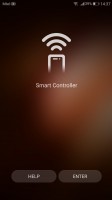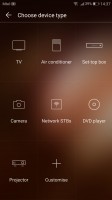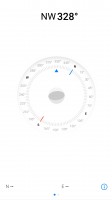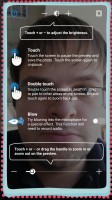 Smart Controller • Adding appliances • Compass • Mirror
You also have a ton of basic tools preloaded, including a proper file manager, calendar app, notes, weather, sound recorder, and flashlight.
Hello guyz,am using Huawei 6x for uber as a driver,it works very well fast in Google map no signal lost for once and has fast charging 3gb ram/32gb but now the Ram is getting full and disturbing Google map. What kind of Huawei good in Google map like...
Hello guys, been using P8 for two years nw...which one would you recommend between Honor 10 and P10 plus....Help guys!!
the selfie cam has AF, your review is wrong