Huawei P10 vs LG G6 dual camera shootout: Sightseeing in Barcelona
Sightseeing in Barcelona
GSMArena team, 06 March 2017.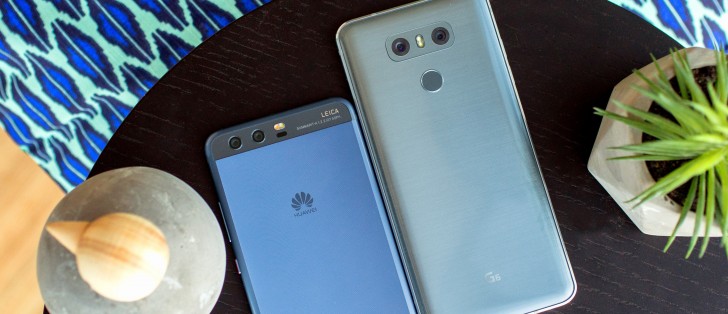 Daylight samples
We kick off this shootout with a short walk from our apartment. The weather was mostly sunny, but there were a few clouds fighting for attention up in the sky. We stumbled across amazing photo-ops behind every corner, so forgive us if we missed your favorite spots around the city.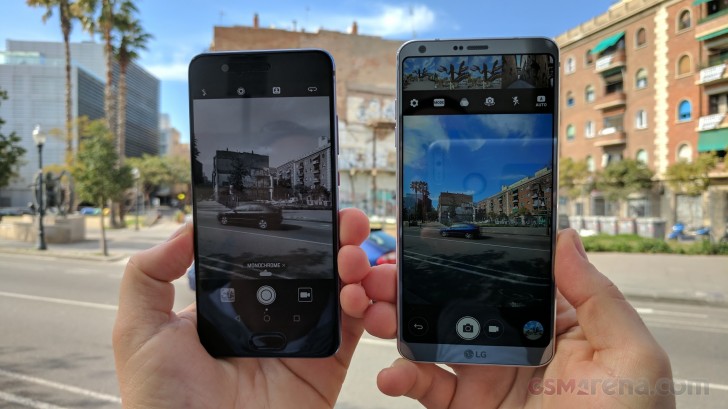 As a first test scene we are trying what most of you would consider street photography. This mostly demolished building has freed some space for an improvised playground, there are colorful graffiti, and it looks like a nice start for our shootout between these two cameraphones.
The P10's 12MP color camera has a bit wider field of view than the LG G6's 13MP main snapper. It produces pleasant images with decent dynamic range, lively colors, and great contrast. There is plenty of resolved detail, and the noise is kept under control.
The 20MP monochrome image is just as great - we get contrasty images with lots and lots of fine detail, and low noise. The B&W picture has captured the artistic street vibe some photographers will look for in such a place, and there is some real value in this shot for whomever is looking for this particular style.
>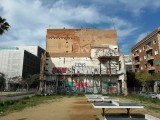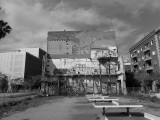 Huawei P10 12MP color sample • 20MP monochrome sample
LG G6's 13MP regular photo is superior in detail and sharpness, while it also keeps the noise under control, and the colors true to reality. The dynamic range is on par with the P10's, but the higher resolved detail is giving it an edge over P10's shots.
The wide-angle shot demonstrates the superior field of view, but lacks the dramatic style of the monochrome one taken by the P10's second camera.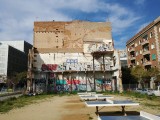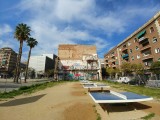 LG G6 13MP regular sample • 13MP wide-angle sample
Next, a rather typical touristy shot with a fountain on a square, a quick bait for any opportunistic photographer. The P10's main camera does a great job with plenty of fine detail and great colors, but the exposure could have tolerated some fine tuning.
The monochrome shot is great in detail, contrast, dynamic range, but isn't much appropriate for such occasions, especially in this beautiful weather.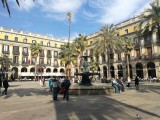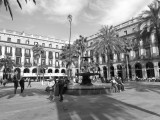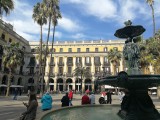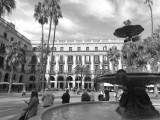 Huawei P10 12MP color sample • 20MP monochrome sample • 12MP color • 20MP monochrome
The LG G6 got the scene perfectly - the resolved detail is north of excellent, the exposure is spot on, as are the colors. The dynamic range is seemingly higher than the P10's and while the difference between P10's and G6's samples is small, you can tell the G6 did better.
The wide-angle shots may lack the great amount of resolved detail, but makes up for it with the unusually wide field of view. Shooting buildings and public spaces is often better with a wide-angle camera, and here the G6's secondary snapper really shines through.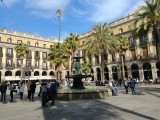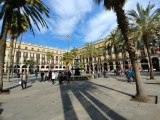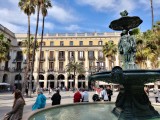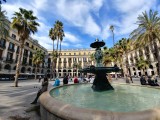 LG G6 13MP regular sample • 13MP wide-angle sample • 13MP regular • 13MP wide
The same conclusions apply for this next scene with a giant lobster. The regular LG G6 camera does better than the P10's in terms of resolved detail and color balance, while its wide-angle shot would be a better choice than a monochrome image.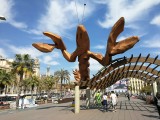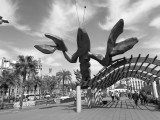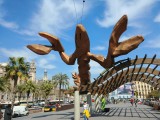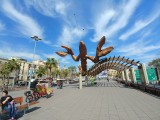 Huawei P10 12MP color • Huawei P10 20MP mono • LG G6 13MP regular • LG G6 13MP wide
Off to the market then. Visiting Barcelona can't be complete without a journey to the local fruit market - one of our favorite spots.
Huawei P10 captured excellent color shots with lots of detail, lively colors, and high dynamic range. The colors came out punchier than they were and this led to some tiny loss of contrast.
The monochrome shots, while great in quality, would do you no favor in capturing this occasion.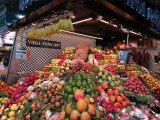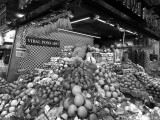 Huawei P10 12MP color • Huawei P10 20MP mono
LG G6's images are doing a little better when it comes to resolved detail, but they also have more accurate colors and higher contrast. The main G6 camera managed to capture the spirit of the fruit market better, but only if you are comparing the two shots side by side, otherwise you wouldn't notice the difference.
But what if you wanted even more in the frame. Well, only the LG G6 wide-angle camera can help with that. What it lacks in detail, it makes up with the amount of captured... well, fruit. Just like Huawei's cam, this one goes for presenting everything with punchy colors.
We should note that LG G6 chose to shoot in HDR for all of our market samples so have that in mind if you attempt to compare the dynamic range.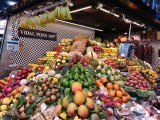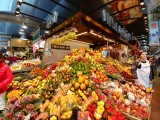 LG G6 13MP regular • LG G6 13MP wide
Some veggies and olive oil, maybe? We got you covered. Once again - LG's regular camera has a tiny superiority over the P10's color snapper, with more detail and better color accuracy. The punchier wide-angle shots by the LG G6 are more valuable than the monochrome images taken with the P10 yet again.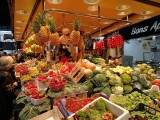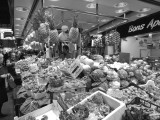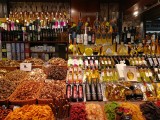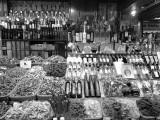 Huawei P10 12MP color sample • 20MP monochrome sample • 12MP color • 20MP monochrome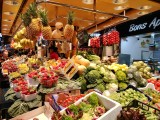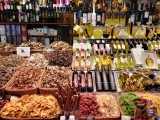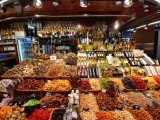 LG G6 13MP regular sample • 13MP wide-angle sample • 13MP regular • 13MP wide
This lineup of parked bikes is a wonderful place for street photography and we quickly snapped a few shots. The regular photos of both P10 and G6 are great, though if color accuracy is what you want in this scene - the P10 did better this time around.
The monochrome image by Huawei P10 is great in detail and artistic feeling, and would serve a better purpose than LG G6's wide-angle photo.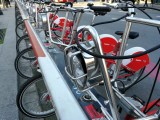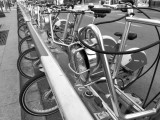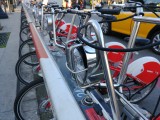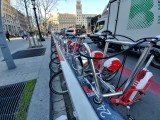 Huawei P10 color • P10 mono • LG G6 regular • G6 wide-angle
Finally, here is another opportunity for the Huawei P10's monochrome camera to shine. It's building close-ups and tiny alleys where you can get the dramatic B&W shots it's marketed for. The P10 indeed does a great job here with both of its snappers. Exposure metering could have been misled for a shot that's brighter than ideal.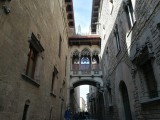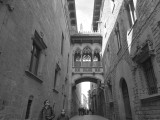 Huawei P10 12MP color • Huawei P10 20MP mono
The LG G6 did a great job as well, with much better dynamic range, color accuracy, and resolved detail. Its wide-angle shot makes the alley look as a long corridor, but the effect is still as striking as the dramatic B&W shot, so we'd have to leave this one for you to decide.
Yeah!...all we're know that,lg g6 is better for all of us, but g6 can't go above the huawai p10...,,,heeeem.he!he!he!
The secondary monochrome camera lacks bayer filter, so it absorbs much more light than a regular one, meaning it produces deeper blacks and better contrast as opposed to what filters can do. Also, low light photography in B&W would result in a lo...
Why would you need a seperate monochrome camera? I can't wrap my mind around it. The pictures are not better quality wise as fas as I can see. You can just put a filter over them. Meanwhile a wide angle camera is an amazing adition. I have a LG G4 an...