Huawei P20, P20 Pro and Mate RS hands-on review
GSMArena team, 27 March 2018.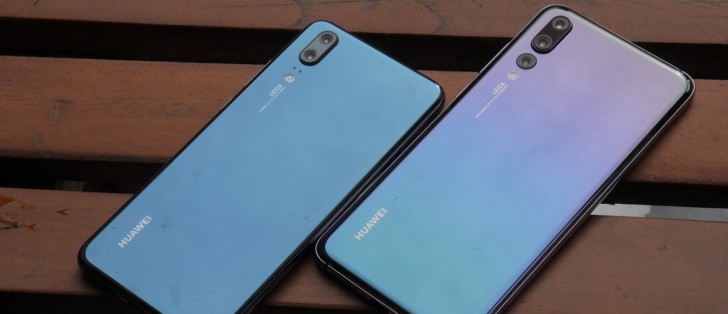 Huawei P20 Pro hands-on
The P20 Pro retires the Plus moniker Huawei used to mark its bigger flagships. And while Pro was mostly about the screen on the Mates, it's all about the camera on the P20.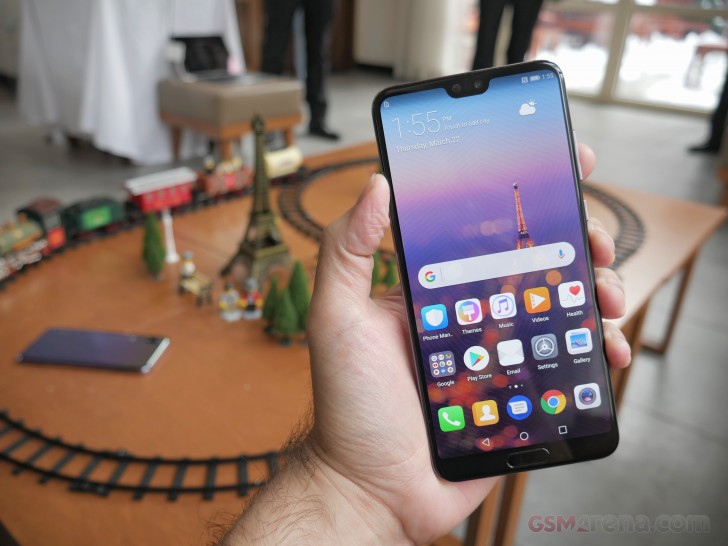 The Huawei P20 Pro isn't much bigger than the regular model and maintains the 1080p resolution, but its 6.1" notched panel is of the OLED variety. That 0.3" difference in screen size doesn't make the Pro a whole lot larger since we are talking very tall 18.7:9 displays here.
The front is pretty much identical to the P20, housing the same impressive 24MP selfie shooter and a small circular earpiece. Also doubling as a speaker.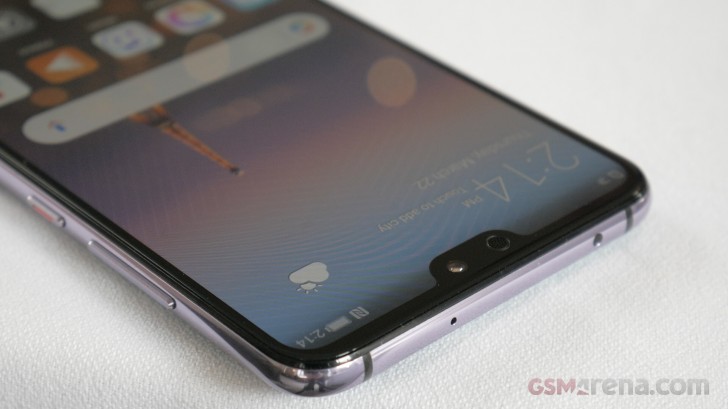 The front-mounted fingerprint scanner stays on the Huawei P20 Pro, too. The dual-glass design is the current flagship trend, including those curvy corners and edges, but once again it's the rad Twilight color that makes the P20 Pro stand out. It's more impressive still on the slightly larger phone.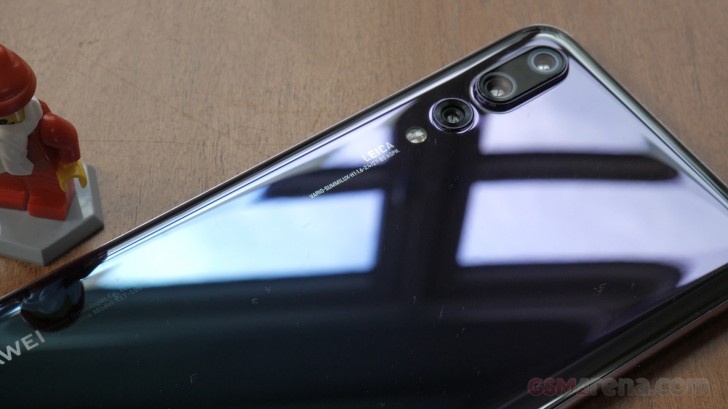 The triple camera premieres on the Huawei P20 Pro's back and it's all new territory here. The outside sensor is the 20MP monochrome snapper with f/1.6 bright lens and promises exceptional dramatic shots at night. Then there's a huge 1/1.7" 40MP color sensor behind f/1.8 lens and an 8MP telephoto snapper with f/2.4 lens.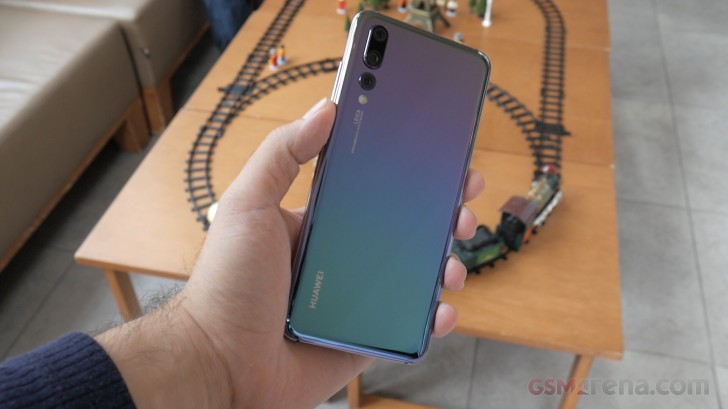 Huawei supplies four different autofocus technologies to help those cameras, OIS, and a new dual-tone flash with an embedded color temperature sensor to tune your low-light pictures properly. But we'll talk more about this marvelous piece of hardware in a minute.
The Pro also packs a large 4,000 mAh battery, a capacity larger than most flagships these days.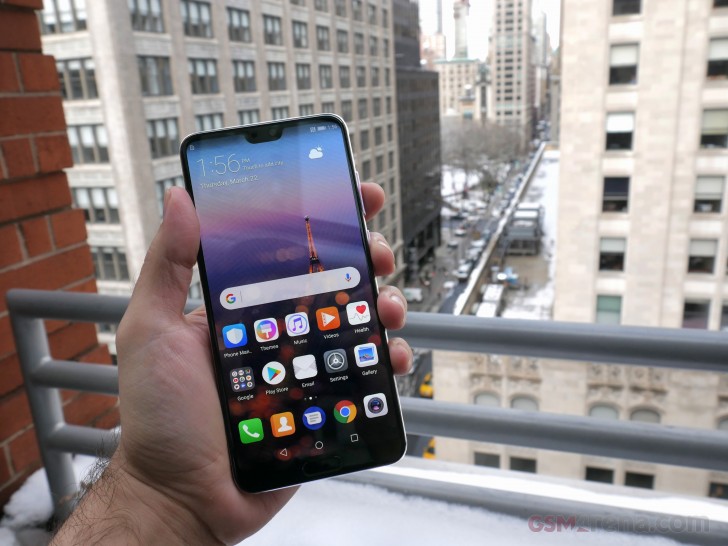 Handling the P20 Pro is a real pleasure, though it's as slippery as any other glass phone. It has a better IP67 dust and water protection than the P20, so at least you won't have to worry about getting this one wet.
Brian South Africa
26 Sep 2018
f3e
We just bought the porche design phone and great phone, one of the best we had BUT it uses 1 g b data in four days. We done the normal auto updates, etc we had in at the shop and they also tried but still the same. Anyone with some advice please
Not really fond of the notch, but the status icons sit in that artificial bezel, so you get a little bit of extra space.
AnonD-751630
12 Apr 2018
uwn
Price :30000