Huawei P20 Pro gets the teardown treatment from iFixIt
Enrique, 09 April 2018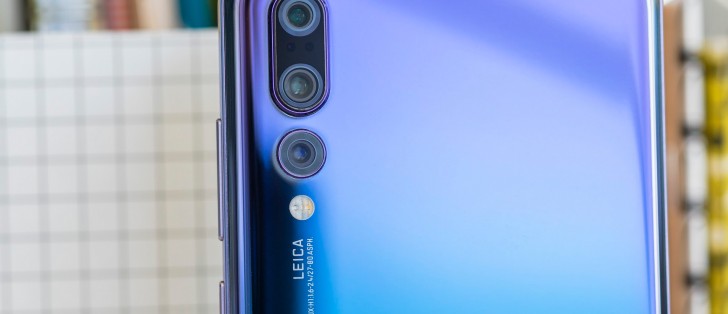 The Huawei P20 Pro is a beautiful smartphone. It is the first generation of Huawei's P series to have any IP-rating, so taking it apart will be a bit different than previous model1s. iFixIt gives us a look into the Huawei P20's hardware and beyond.
The phone didn't even need heat to separate the back-glass, although, it did need a special tool with two suction cups that forcefully pull apart. Once off, a cable still tethers the glass to the phone, this is the autofocus laser. A few screws hold a shield in place that isolates the NFC antenna from the motherboard.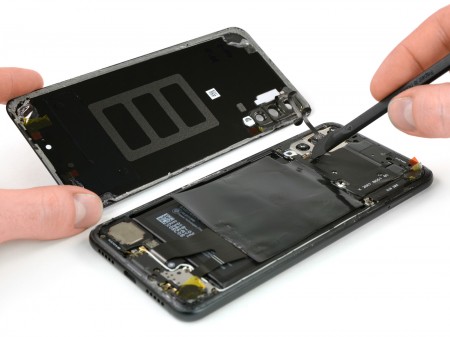 Source: iFixIt
Huawei went for a motherboard with a smaller footprint to accommodate such a large 4,000 mAh battery. Removing the board brings all three cameras and the flash module with it. Although there are three cameras, there are only two connectors holding them in.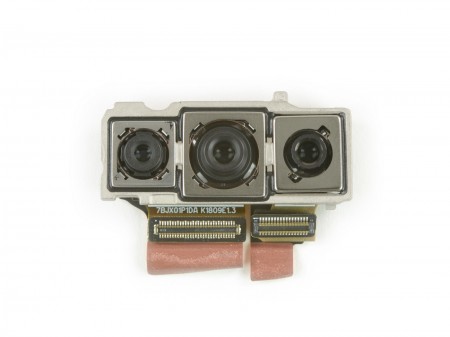 Source: iFixIt
There are three cameras: 40MP wide, 20MP monochrome, and 8MP tele – the latter of which is the only one that officially has OIS. The teardown reveals that all three cameras can move around as if they were optically stabilized. Huawei relies on its Kirin NPU to stabilize images, as well as scene recognition and predictive focus.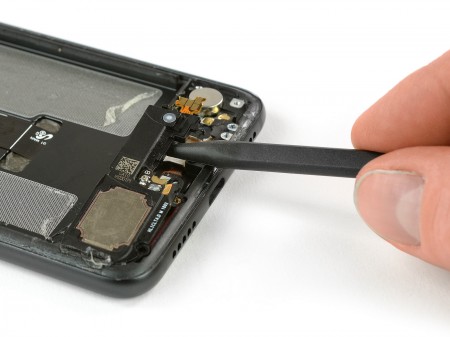 Source: iFixIt
After a further inspection of the motherboard, iFixIt is excited to report that the charging port is modular, which should make for an easy replacement - should the port become damaged or wear out badly. This daughterboard houses the vibrate motor and loudspeaker.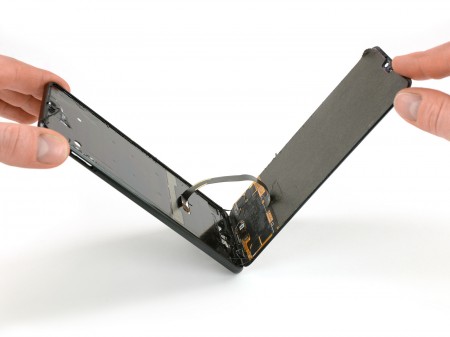 Source: iFixIt
After applying heat to the display, it pries off the frame. Unfortunately, replacing the display would require taking off the rear glass first in order to disconnect the display cable from the motherboard. Despite some good design choices and space efficiency, the Huawei P20 Pro is still difficult to disassemble and a common screen repair required getting in through the rear glass.
Check out the Source link to see what score iFixIt gave to the P20 Pro and to check out the full, detailed teardown.
Related
Throughout the life of a mobile phone avoid that never suffer any accident of any kind on your part or another person or pet, etc, is nothing short of impossible.
Huawei manages to put 3 camera sensors on their phone, each of which are significantly larger than the each of the iPhone X's cameras (with the exception of the telephoto one) and have larger battery without being that much heavier. Anyone that ...
Popular articles
Popular devices
Electric Vehicles