Huawei P20 Pro survives scratch, burn, and bend testing but gets wounded in the process
Vlad, 30 April 2018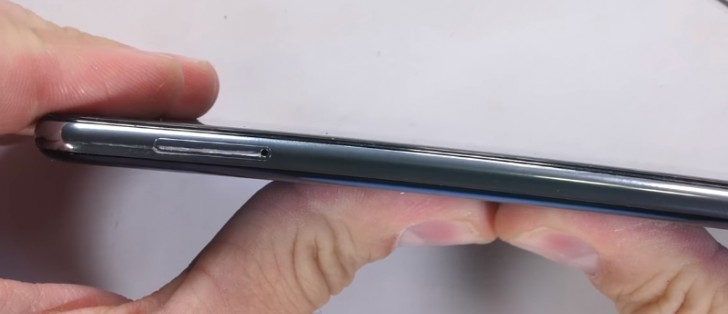 The Huawei P20 Pro is the latest smartphone to be put through the now-routine scratch, burn, and bend testing by Zack from YouTube channel JerryRigEverything. Huawei's newest flagship starts off decently, but finishes the test in not the best shape.
The screen scratches only with a level 6 Mohs pick, and at level 7 there's a deeper groove. Huawei fits the P20 Pro with a plastic screen protector from the factory, but doesn't advertise that there's Gorilla Glass of any kind on top of the display panel. It's just 'tempered glass' of the generic variety.
That seems to be a problem because while bend tested, the P20 Pro's front glass cracked. It was just the glass, the AMOLED panel underneath was unscathed. That said, the crack looks like it originated where the level 7 Mohs pick scratched the phone.
So the glass may not have cracked had that scratch not been there in the first place. On the other hand, until this point over 100 phones have been put through this testing and most survive intact, with no shattering.
In the burn test, the AMOLED screen in the P20 Pro survives for about 20 seconds, but then never recovers. That's par for the course for this particular display technology.
Related
"you're literally quoting the part of the review that is saying you get LESS NOISE AND MORE DETAIL in stereo mode Where do you think that lower noise and higher details come from? Magic? It's the monochrome camera that far outperforms the RGB senso...
Well, i'm buying this phone because of its outstanding camera and performance. Not to scratch, burn and bend. HAHAHA!
You have got to be kidding me. First of all, I never stated the Nokia 8 outperformed the competition. The Nokia 8 cameras were awful. I asked you to compare the P20 Pro and Mi 5s Plus to the competition. Secondly, you're literally quoting t...
Popular articles
Popular devices