Camera comparison: Huawei P30 Pro vs S10+, iPhone XS, Pixel 3, Mi 9, Mate 20 Pro
GSMArena team, 27 March 2019.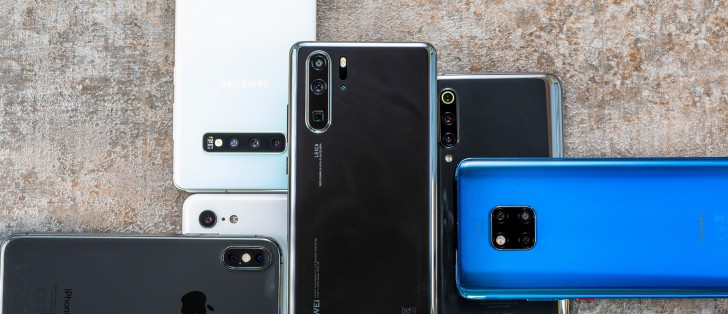 Daylight
As with most things in life, we'll start with the easy tasks and work our way up to the more demanding ones. Pseudo wisdom aside, we've reached a point when you can't really find a poorly performing camera in daylight on a midranger, let alone a proper high-end device like the ones we have here.
Having said that, there are inevitably nuances. Perhaps the most obvious take from just looking at the thumbnails is the P30 Pro's more restrained color rendition made particularly obvious in greenery. You could argue that it's the more 'photographic' approach, which lends better to post-processing, but we'd take some more pop in our grass.
Mind you, the P30 Pro's shots were taken with Master AI off, and turning it on does result in noticeably livelier colors. However, you can't be entirely sure if it'll select the right scene mode, and more often than not it went into blue sky for our test scenes, boosting the blues, but not so much the greens.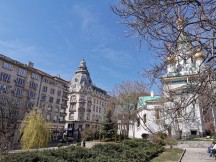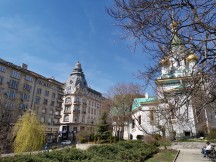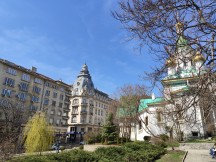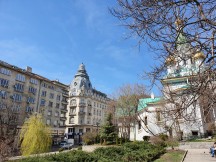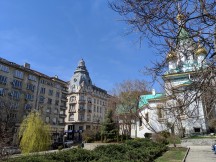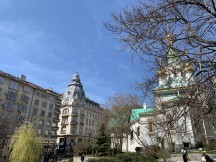 Daylight scene 2: P30 Pro • Mate 20 Pro • Mi 9 • Galaxy S10+ • Pixel 3 • iPhone XS
Then there's the matter of resolved detail. The P30 Pro with its 10MP shots isn't quite up there with the best of this bunch, but it's to be expected given the lowest image resolution - after all, it's not absolute detail that is the P30 Pro's forte.
Here are the full-size images the above crops were taken from, in case you want to pixel-peep somewhere else.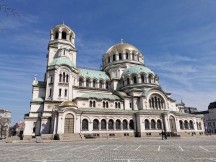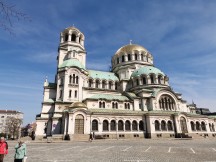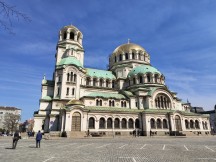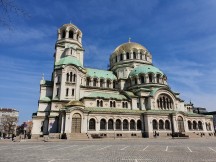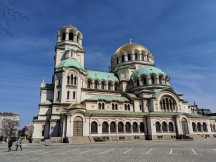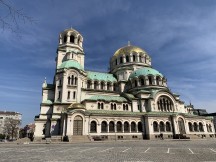 Daylight scene 1: P30 Pro • Mate 20 Pro • Mi 9 • Galaxy S10+ • Pixel 3 • iPhone XS
Another disclaimer is due here - you could be able to extract more detail if you're shooting in the 40MP mode, but doesn't appear to be the case in every scene, and it's not consistent across the frame. Plus we're fairly positive that's not the point of the 40MP RYYB sensor.
On some occasions the 40MP mode can capture extra detail
Dynamic range is, and in this respect the P30 Pro does produce class-leading results with well developed shadows and nicely preserved highlights. We also have a feeling it exposes a little brighter than the rest, particularly compared against the iPhone and the Pixel.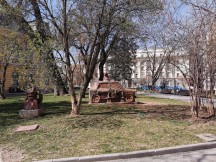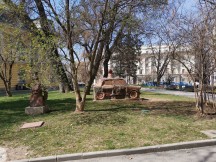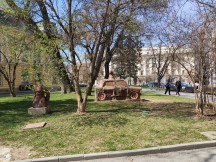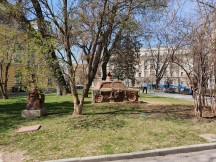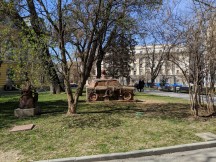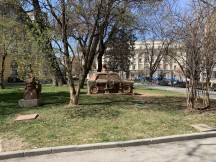 Daylight scene 3: P30 Pro • Mate 20 Pro • Mi 9 • Galaxy S10+ • Pixel 3 • iPhone XS
Yes, I actually have the mi 9
I heard about iPhone. What's imobile anyway?
N8 is not the master..imobile 902 is a master piece of camera phone...using ccd sensor far more superior..but unfortunately..the imobile 902 phone sooo sluggish