Huawei P30 series reaches 10 million sales in 85 days
Peter, 27 June 2019
Huawei's P30 series reached 10 million sales in just 85 days – that's two full months faster than the P20 phones. Also, it's a new 3-month sales record for Huawei phones.
By the end of May, Huawei had shipped 100 million devices total. It reached the 100 million mark faster than it did last year, showing it's on an upward trajectory.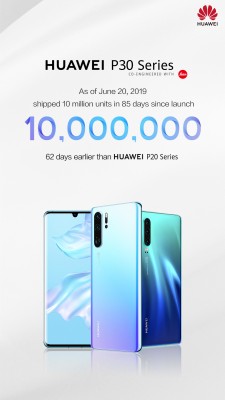 Huawei P30 series reaches 10,000,000 million sales in 85 days
There's more news about the flagship series – the Huawei P30 Pro received the "Best Smartphone" award from the European Hardware Awards. The SuperSpectrum and SuperZoom camera technologies were touted as major innovations by over 100 tech editors.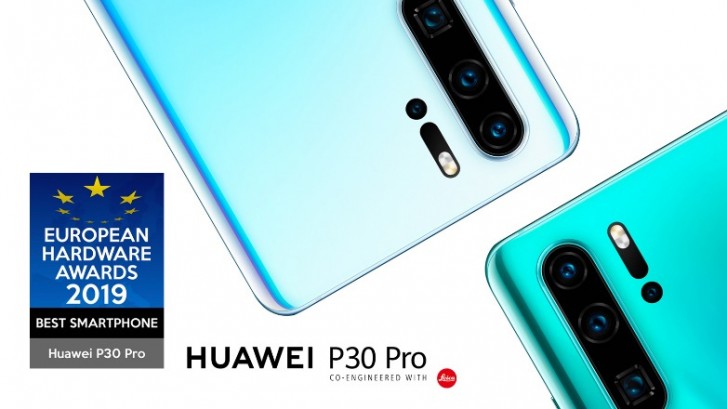 That's not all – Huawei also announced that it has shipped 100 million SuperCharge products. That includes smartphones, power banks and charger that support the company's fast charging tech.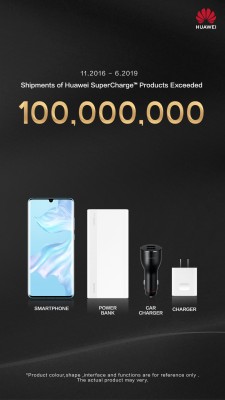 Huawei has shipped 100 million SuperCharge-compatible products
The Huawei Watch GT broke a sales record of its own – since its launch in October, it has sold over 2 million units. That makes it the most popular Huawei smartwatch.
The company shipped 5 million units in the first three months of this year – according to an IDC report that's a growth of 282% year over year. Huawei is now a Top 3 smartwatch maker.
The Watch GT runs an in-house OS, Lite OS, rather than Android OS – Huawei is quite proud of that (not surprising, given the current situation). According to a post-purchase study, 81% of buyers picked the Watch GT for its battery life (up to two weeks).
Related
you are really delusional arent you? Edward Snowden already proven to the world that CIA and NSA and american government can access google and apple phone data of every people who use american devices. Dont forget usa is part of the so called five ey...
Peace of mind. Not worrying that anyone is stealing info on my device nor support a company that does that weather its true or not. The phone is good, the company is not. But hey, our telecom use their hardware...
a Mate 10 user
17 Jul 2019
JEP
Well, I'm 1,5 years with Mate 10 (kirin) and not a single issue with performance. Everything is blazing fast. Mind you it's not a modern device already, if you buy this year's phone it will be even faster.
Popular articles
Popular devices
Electric Vehicles