Huawei P9, P9 Max and P9 Lite specs and price revealed
Peter, 16 March, 2016
Well, this spoils the mystery - Oppomart published the details of the Huawei P9 and its friends, the P9 Max and P9 Lite.

Huawei P9
The Huawei P9 is the mid-sized option with a 5.2" 1080p screen. It features special display RAM, which allows static content on the screen to be rendered while using very little power.
The metal-clad phone features a 12MP dual camera setup on its back, which has Optical Image Stabilization, which is a first (previous dual-cam efforts lacked OIS). The camera also has Laser focus, selfies are handled by a 5MP shooter.
The P9 is powered by a Kirin 950 chipset with 3GB of RAM (LPDDR4 1866MHz) and has 32GB of built-in storage. It will launch with Android 6.0 Marshmallow with EMUI.
The phone is quite thin - just 6.4mm - but packs a big battery, 3,000mAh (for comparison, the Galaxy S7 is 7.9mm thick). You also get dual-SIM and global LTE connectivity.
The Huawei P9 is priced at $500, but keep in mind this may not be the final price.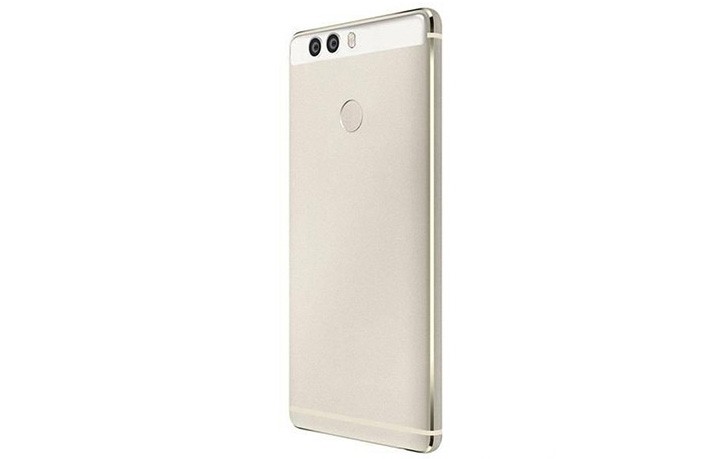 Huawei P9 Max
The Huawei P9 Max earns its name with a massive 6.2" screen and resolution goes up to QHD (1,440 x 2,560px).
The processing power has been enhanced too, with a Kirin 955 chipset and 4GB of RAM, storage doubled to 64GB. The software is the same, Android 6.0 + EMUI.
Other than that you get the same 12MP duo camera with OIS and Laser focus, but a better 8MP selfie camera. Unfortunately, the battery remains at 3,000mAh capacity, despite the general growth in size. It's the same thickness too, 6.4mm.
The Huawei P9 Max is set as a flagship at $700.
Huawei P9 Lite
Not a mini, the Huawei P9 Lite has a 5" 1080p screen and you get to keep the 12MP duo camera with OIS, plus 5MP selfie cam.
The "Lite" name comes from the processing - a Snapdragon 650 chipset is paired with 2GB of RAM and 16GB storage.
The rest is pretty similar with dual-SIM and LTE, except for the battery, which is now a 2,500mAh Li-Po unit.
The P9 Lite is the cheapest of the three by some measure, it's priced at $300.
Related
for what these phones offer i think they are well expensive.
Well you should upgrade either way, considering you have a Samsung phone. Lol
The P9 Max's battery life will suck thanks to its big ass 6.2" QHD screen.
Popular articles
Popular devices