Huawei phones can no longer install VLC player from Google Play store
Ro, 26 July 2018
The Android OS is so diverse and stretches to so many devices manufactured by different OEMs that at some point, it becomes almost impossible for developers to keep track of all the bugs that may occur when installed on different handsets.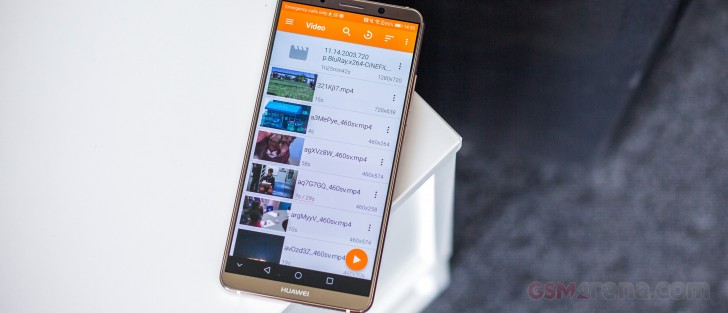 The latest drastic and somehow controversial decision from VideoLAN's developers' team lead to blacklisting Huawei phones and not allowing them to find the app on Google Play. This is due to a growing number of Huawei users complaining about specific features not working on their devices and giving the app low ratings. More specifically, background playback is restricted when the screen is turned off.
PSA: @HuaweiMobile phones are now blacklisted and cannot get VLC on the Play Store.
Their ridiculous policy of killing all background apps (except their own) breaks VLC audio background playback (of course).
See https://t.co/QzDW7KbV4I and many other reports...@HuaweiFr

— VideoLAN (@videolan) July 25, 2018
But before you get mad at VLC, it turns out that Huawei's battery software optimization is the culprit. In a Twitter post, VideoLAN explains that the Chinese vendor is too aggressive with its background apps policy - the phone kills off almost any app running in the background unless it's one of its own pre-installed applications. In turn, VideoLAN developers can't do anything about it, so they've decided to just blacklist Huawei phones to protect the rating of their app from plummeting over something they have no control over.
UPDATE: Huawei has issued an official statement regarding the issue and is now working with the app's developers to solve it. For now, the company suggests that you use a workaround and go to:
Settings > Battery > APP Launch, find the application and tunr off "Auto Management" > open "Manage Manually" and allow "Auto-launch", "Secondary launch" and "Run in background".
Related
daveclark966
02 Feb 2021
CS@
iDealshare VideoGo is just the most professional Huawei converter and is adopted by most of users.
daveclark966
15 Aug 2019
NL%
Avdshare Video Converter, as the most powerful Huawei video converter, can easily convert any unsupported video format, like MOV, FLV, AVI, MXF, AVCHD, WTV, RMVB, etc to Huawei phones supported MP4 H.264 or other supported video format
Huawei is one of the worst companies out there. I mean you cannot unlock bootloader, it is just horrible, avoid it as plague
Popular articles
Popular devices
Electric Vehicles