Huawei releases HarmonyOS 2.0 beta for select phones, still lets you roll back to EMUI 11
Peter, 16 December 2020
Huawei released the first version of its in-house operating system, HarmonyOS, which supports smartphones (the first version made its debut on a smart TV). The software is currently in beta and both users and developers are invited to try it out.
The phones that are supported currently are: Huawei P40, P40 Pro, Mate 30 (and the 5G version) and Mate 30 Pro (and its 5G version). One tablet can install the new OS too, the Huawei MatePad Pro (Wi-Fi and LTE models, plus the 5G one).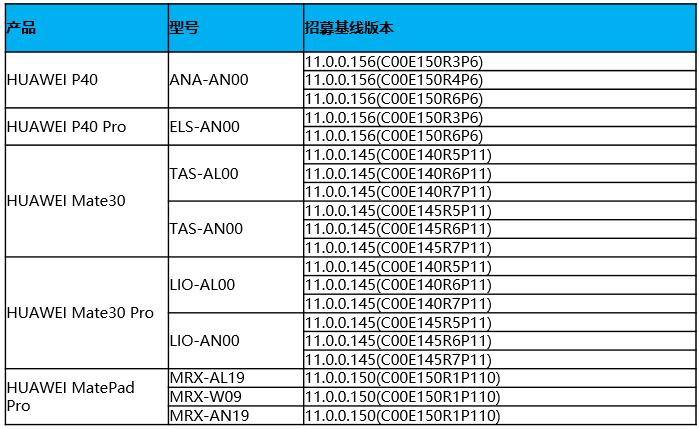 Many more EMUI 11 devices should be supported in the future, but the first beta version is limited to devices listed above.
HarmonyOS 2.0 Beta can be delivered to those devices Over The Air, if you can sign up on this page (note: it's in Chinese). If approved, you will receive a confirmation email and the update will be pushed to your phone or tablet a couple of days after that. You will find installation instructions on that page as well.
Just don't expect the UI to look all that different – Harmony and EMUI share a lot of code. Really, it's what's under the hood that is different. In fact, Harmony can run Android apps just fine. If you're curious to see the OS run on real hardware, here it is installed on a Huawei P40:
Huawei isn't relying on just Android apps, however. It announced a developer competition with awards totaling CNY 1.5 million ($230,000) for new apps for Harmony. The company released an IDE plus an emulator for devs to make testing easier.
Plus, HarmonyOS does include many new features. A core design idea for the OS is to power what Huawei calls "Internet of Everything", meaning the UI needs to adjust to many different screens (phone, tablet, car and so on). To that end, developers can use over 50 highly-adaptable Distributed UI controls. Here's a quick demo:
After trying out the new software, you can roll back to EMUI 11, here's how (page in Chinese). Just make sure to back up your data before you do any of this as the rollback process will wipe the device.
Related
this is awesome but one think i would know is this system is support other google service like IOS also can support YouTube and more. Hope it will like this because my school is use google classroom is using as online study and with HMS some of the i...
Yes.. Huawei mobiles is nothing few years ago but they start rising and targeting to be Android maker leader in 2021/2022 (passing Samsung) but Trump bann Huawei. So, they are starting plan B.
Popular articles
Popular devices
Electric Vehicles