"Huawei Watch Active" offered with carrier pre-order of P30 in Serbia
Enrique, 12 March 2019
Last week, we covered an alleged leak about two possibly new Huawei Watch GT variants that are said to be announced at this month's Paris event for the Huawei P30. Today there is a new development with the Serbian carrier, Vip mobile.
A reader sent us a link to Vip mobile's P30 information page which mentions you can receive a free Huawei Watch GT when you pre-order the next Huawei phone. Interestingly, the banner says "Huawei Watch GT" but the written text at the bottom of the page says "Huawei Watch Active". Check it at the Source link.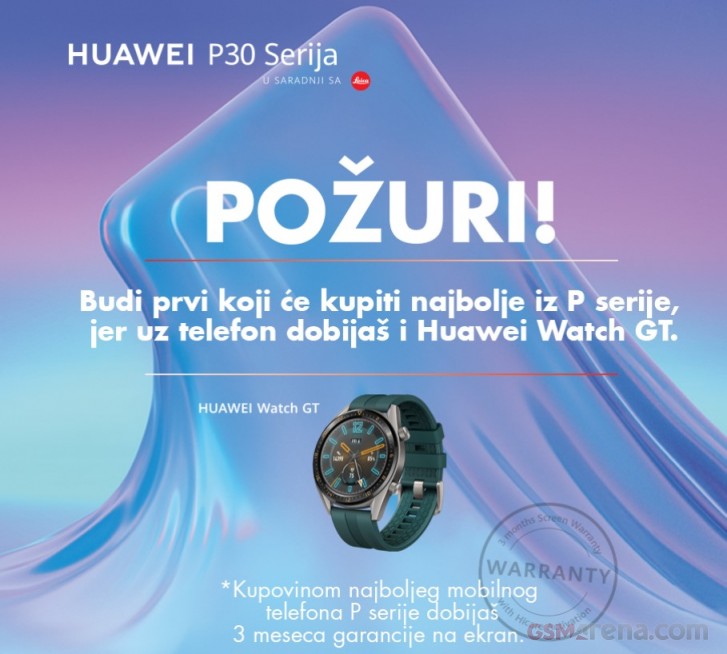 This model shown is the same one we saw in the first leak but turned to a different angle. This Is certainly the same watch band color and the same watch body, but the render is set to a different watchface. Otherwise, the dial around the watchface counts from 0 to 23 whereas the Watch GT counts from 0 to 59.
According to previous rumor, the new "Active" variant of the watch will have the same 1.39-inch OLED display starting at €199 while another supposed "Elegant" variant would arrive for €249.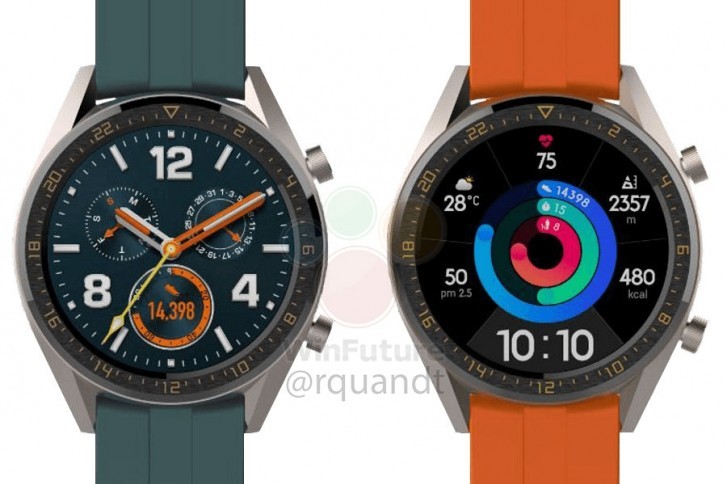 Last week's leak of the "Huawei Watch GT Active/Elegant"
So far we've seen affirmation about the alleged "Active" name but still no word about an "Elegant" version. We have no doubt that we'll see more Watch leaks as the P30 announcement date approaches. If you see anything, leave us a tip!
Thanks for the tip!
Related
Also in Slovenia, but not only with carriers but in standard shops too.
Popular articles
Popular devices
Electric Vehicles