Huawei Watch Ultimate review
Yordan, 16 April 2023
Introduction
The Watch Ultimate arrived, claiming to be the best Huawei wearable yet. It comes with a 100-meter water rating, Exploration Mode for the outdoorsy types and an incredibly durable build.
We spent nearly a month with a unit to test all its features, and here are our findings.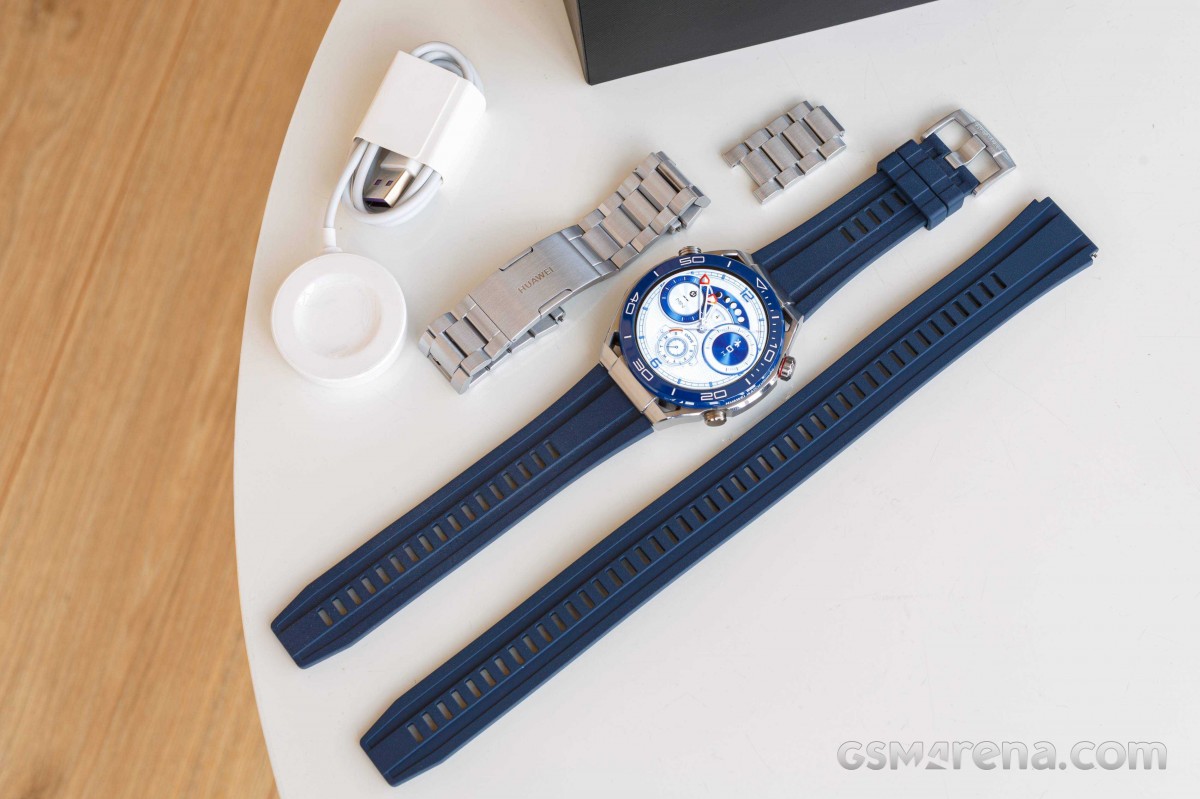 The Watch Ultimate arrives in only one size - 1.5" or 48.5 mm in diagonal. It is priced close to the Apple Watch Ultra and the Samsung Galaxy Watch5 Pro, but its user experience is unlike those two, so it will cater to a different audience.
Design and build
Our unit came in Voyage Blue color with a Titanium Strap. The body is made of a zirconium-based liquid metal case and a ceramic bezel, and the display has sapphire glass protection. We also got two hydrogenated nitrile rubber bands in our box (one regular and another enabling different wear modes). The material is designed to be more durable and comfortable than the fluoroelastomer straps on other smartwatches.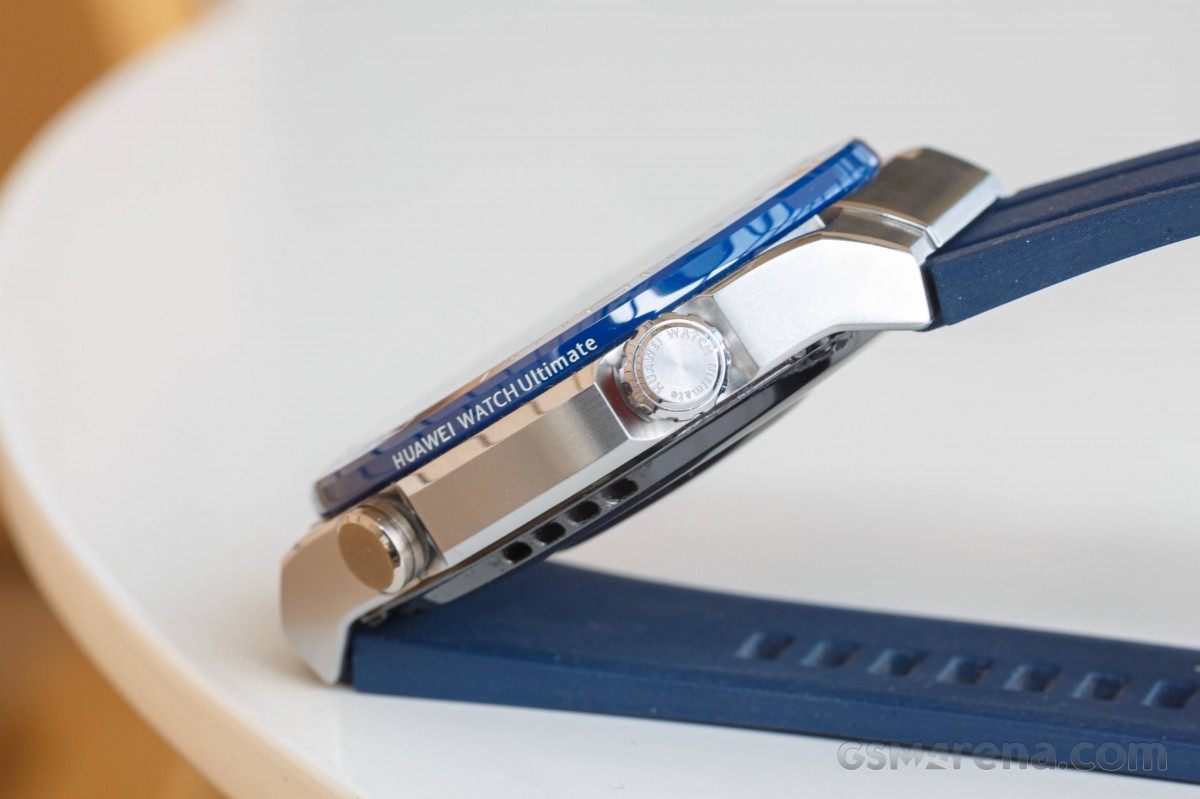 The Titanium Strap is certainly a looker and far more stylish, but the rubber is obviously far better suited for outdoor activities and working out.
The Watch Ultimate is an automatic eye-grabber - first, because of its massive size; and second, it looks great and washes away the boundaries between a stylish classic watch and a smart wearable. We did our best to test its durability in all elements - rain, mud, fast rivers, bright sun and plenty of sweat - it took the beating and never showed any signs of wear.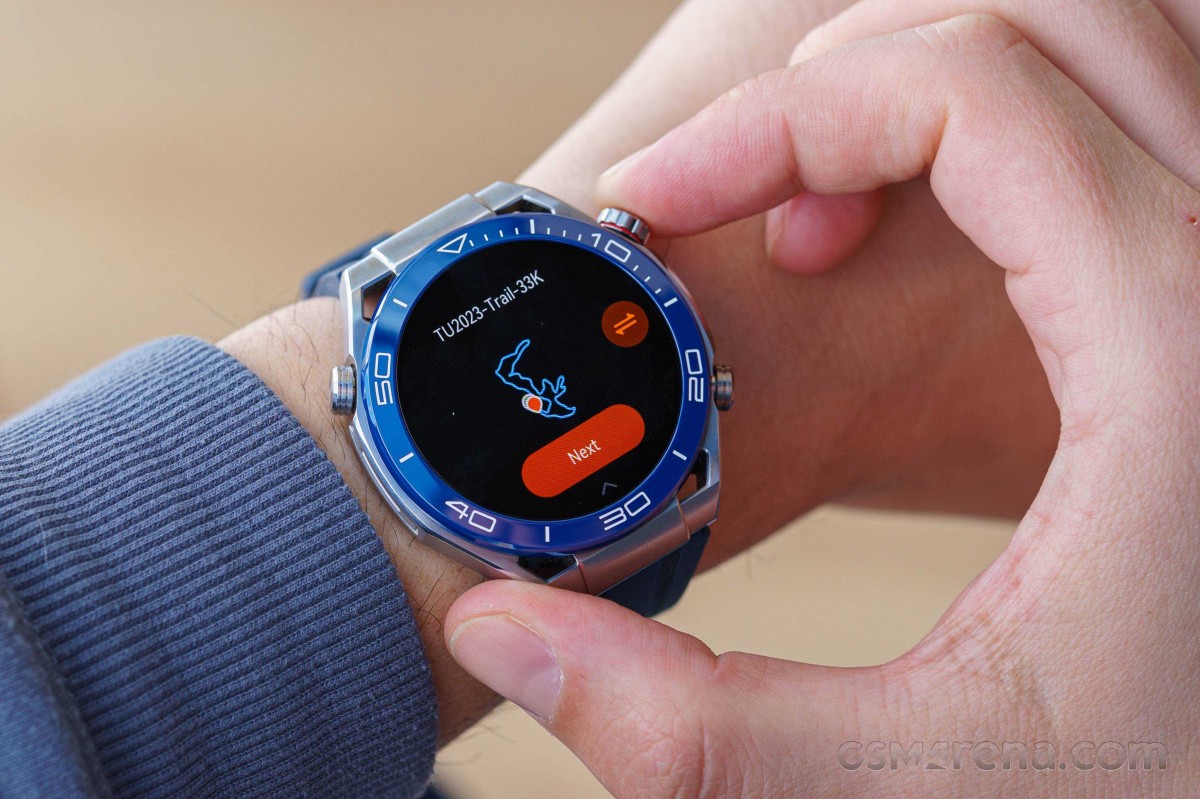 Huawei put an LTPO AMOLED for the first time on the Ultimate - it enables various refresh rates, reportedly going down to 1Hz in specific scenarios like AOD. Another first was the third button on the top left side, which allows for even faster access to certain functionalities.
The top right button is a classic crown that rotates and scrolls; the bottom acts as a pre-set feature shortcut and is also conductive for the ECG functionality. The sensors on the back track the heart rate and SpO2 levels, enabling more accurate workout logging and sleep tracking.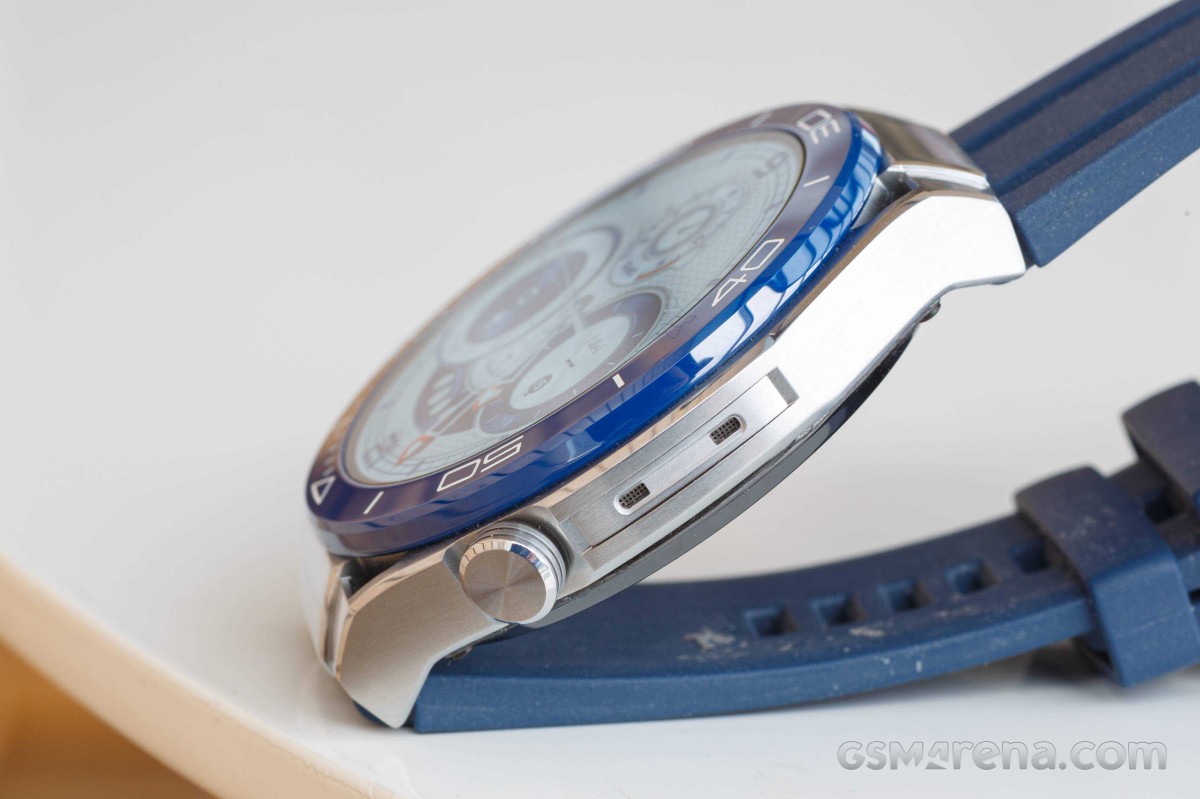 Sadly, the Watch Ultimate has no cellular connectivity option, which we regret as it limits your options of leaving your phone at home when going for a run. The Watch only supports Bluetooth connectivity, but at least it has GPS and can store its records until the phone is in range.
Huawei designed the Watch Ultimate body so it enhances the antenna signal to work in denser forests, more challenging mountain geography and urban environments, supporting L1 and L5 satellites.
Software
Huawei launched the Watch Ultimate with HarmonyOS 3.0. We loved that we could download some apps from AppGallery into the Huawei Health app and then send them to the wearable.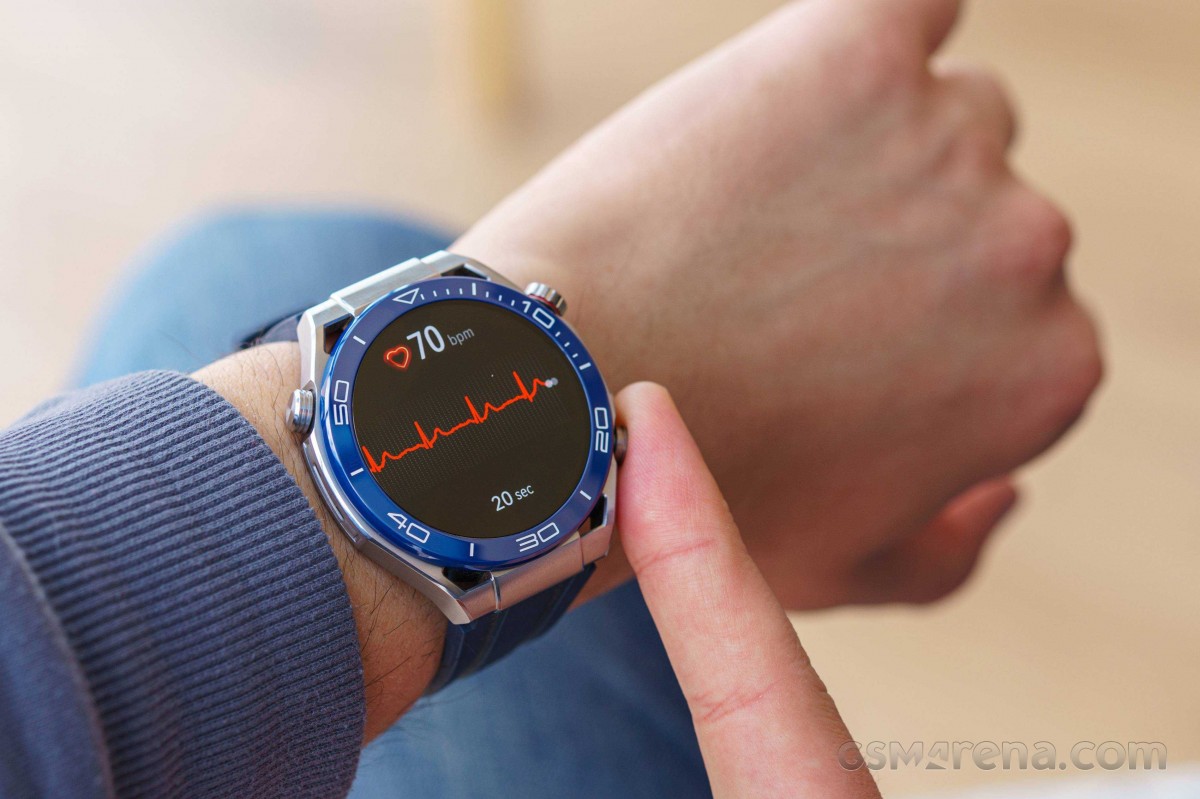 We also got to test the new Exploration Mode. The top left button is an automatic shortcut for the feature that lets you get lost and find your way back only with the markers set. As we mentioned, Huawei claims excellent accuracy with global positioning systems, and we didn't have an issue coming back for lunch, following only the markers we set.
That said, we genuinely believe the Watch Ultimate should not be the sole device for experiencing the wilderness - always take a charged smartphone with you, plenty of water and food, and tell a friend where you're going before you do so.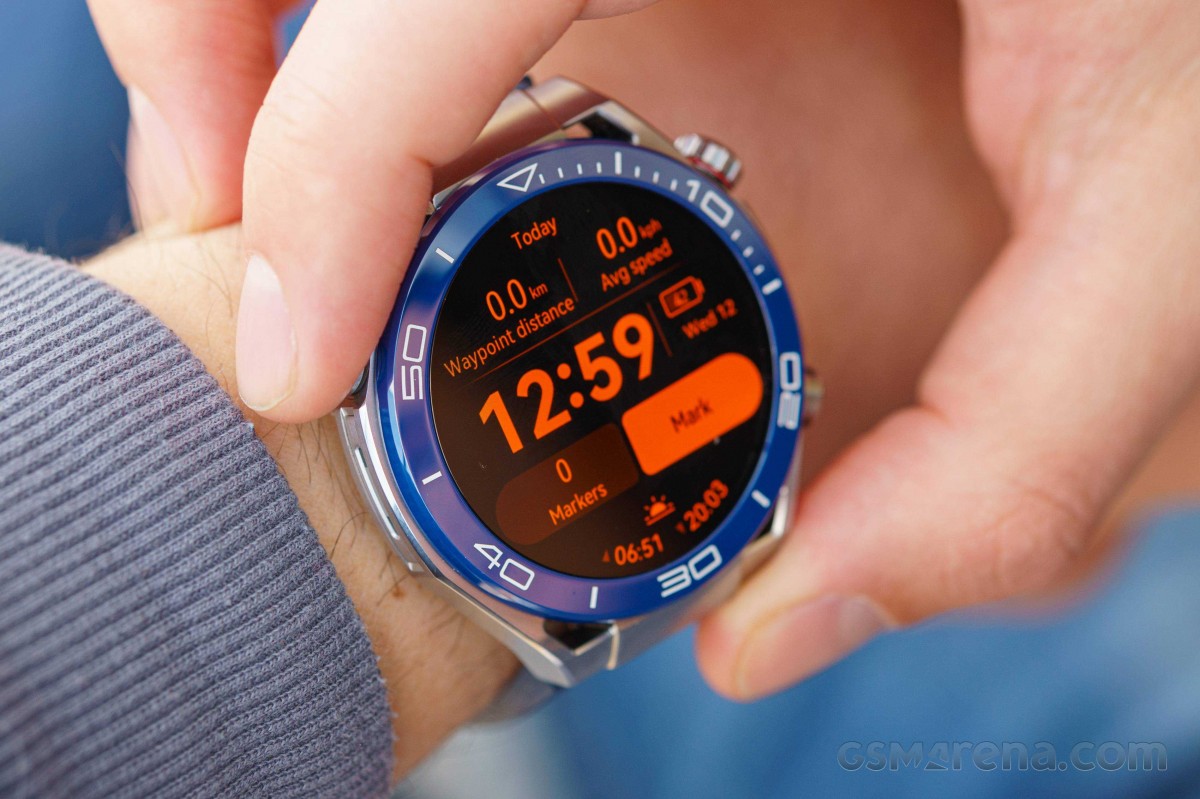 Another essential feature is diving. The Watch GT 3 Pro was the first watch advertised with such capabilities but was limited to free diving, mainly done in 10 meters depth at around 1 ATM. The Huawei Watch Ultimate goes a lot further and is the first smart wearable to be certified for 10 ATM or 100 meters depth. This is the organized scuba diving with neoprene wetsuits, flippers, air tanks on the back, etc.
The touch screen does not work underwater, meaning all three buttons have a designated job when the Diving mode is turned on - mark a timestamp, change the screen or bring up advanced settings like setting air bottle capacity.
Battery life
The Watch Ultimate, Huawei's biggest wearable ever, obviously comes with an ample battery. The cell capacity is 530mAh, and we were promised 14 days of battery life with typical usage and 8 days with heavy usage.
First, we tried to go the chill way - no notifications, no stress or blood oxygen tests, just a fancy band that shows the time and looks nice. We managed to get our two weeks, and we have to say we were pretty impressed with that but the result is without Always-On Display, the feature remained off. Then we charged the wearable - Huawei promised 60 minutes from 0 to 100%, and we achieved it in 63 minutes, which is not bad at all.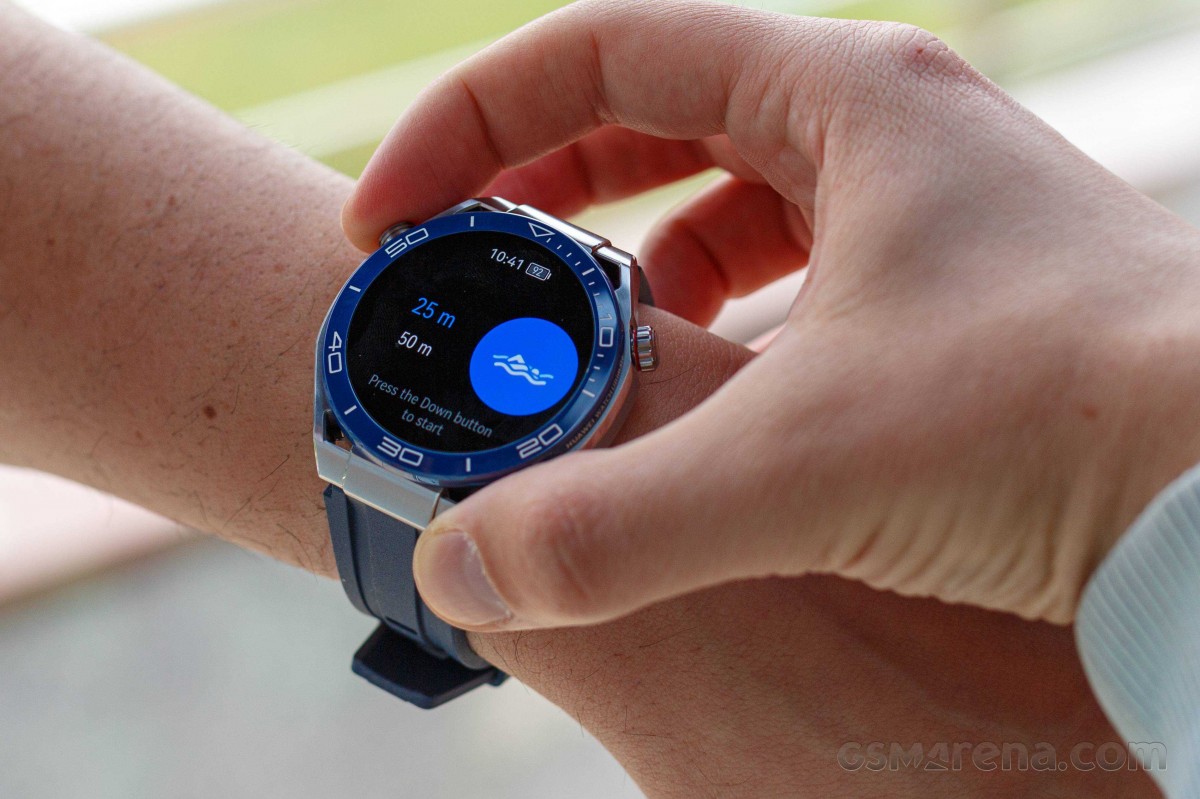 Then we went into it with the heavy use - that meant one-hour workout daily, notifications turned on, all the sensors turned on but AOD still off. It couldn't get us through the week - we had to put the Watch Ultimate on the magnetic puck on Day 6 to charge it. We got 64 minutes from 0 to 100% this time.
Generally, Huawei develops AOD in such a way that battery life is halved when the feature is on. Our expectations with the Watch Ultimate were a less-refreshing screen, therefore, slightly lengthier battery life. However, the real-life AOD scenarios showed 7 days of battery life with regular use and 4 days with active use. We recharged the device one last time, and again we got a full charge in just over 63 minutes.
Verdict
The Huawei Watch Ultimate is indeed the best wearable the company has ever produced, and this shouldn't even be a discussion. Yes, the Exploration Mode and the Scuba Diving features are cool, but the build and the battery life make the device stand out.
We already mentioned some competitors at the beginning of this article, but each tries to appeal to a different crowd. The Apple Watch Ultra is a wearable for Apple users - its battery life is laughable at best, so it shouldn't be in the same discussion as any Huawei Watch.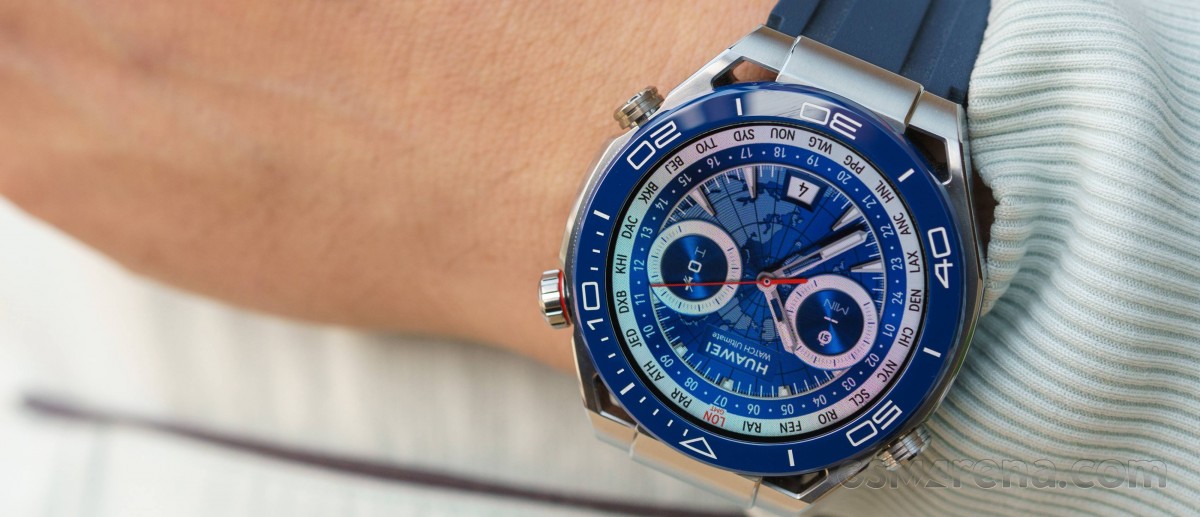 The Samsung Galaxy Watch5 Pro is barely an upgrade over its 2021 siblings. It is a watch for people who want a more minimalistic look; Huawei designed the Watch Ultimate to be far more imposing.
There are also more professionally oriented watches from brands like Suunto, Coros and Garmin. Still, they are catering to specific sports, and it wouldn't be fair to put them against the Huawei device for enthusiasts and amateurs (like our resident runner).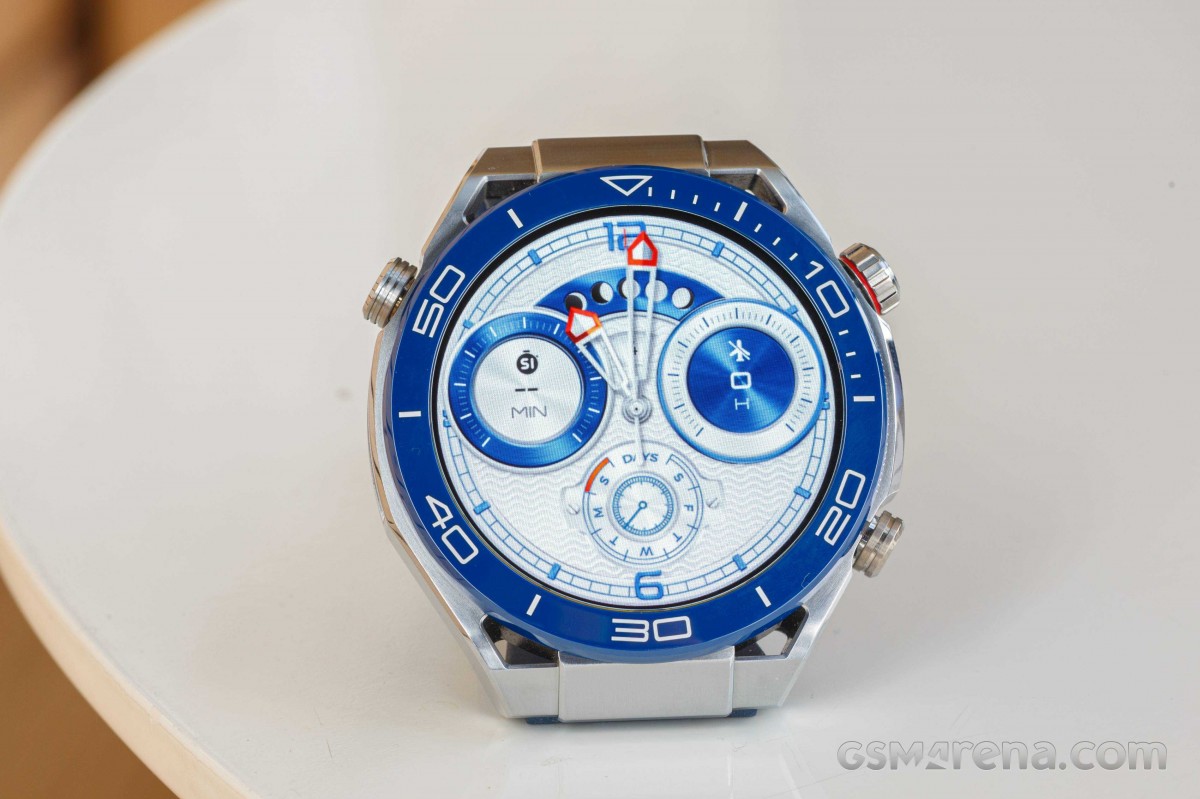 Let's talk prices now that we know who this device is for and who isn't. The Chinese launch in late March saw astronomical prices between $900 and $1,000. In Europe, Huawei priced the Voyager Blue at €800 and the Expedition Black at €750.
Yes, it is pricey but offers a unique feature set and endurance, so the price is somewhat justified. Then again, Huawei has plenty of cheaper wearables in its portfolio, so it is a matter of the size of the wallet.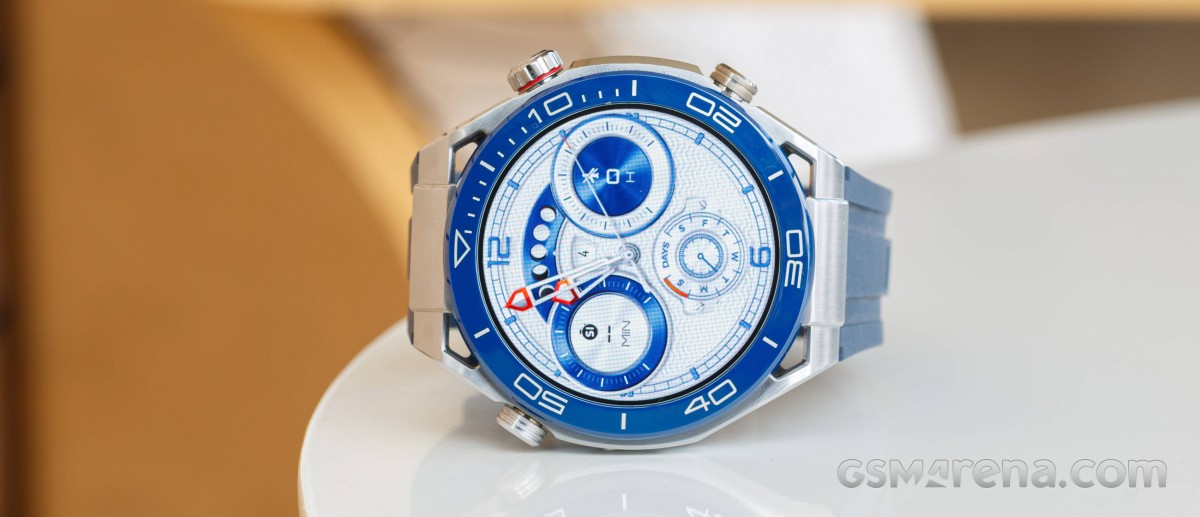 If you have a huge chunk of cash to spend on a wearable, the Huawei Watch Ultimate is a purchase you will not regret. Plus, the company throws plenty of gifts with every purchase. For example, the watch in Germany, France or Italy is bundled with free Freebuds 2 Pro, which cost €170 alone, and that helps to soften the blow.
Related
Amazing watch feom the pictures, I'd buy it with 3 hands if it had esim, offline navigation, payments. Unfortuanteley, although it looks like the most beautiful thing in the world, it doesn't offer many smart features.
Did the same thing, returned it because I found out that ECG in the Netherlands is not working...
I am waiting for the successor of the watch 3 pro. In China they already have the watch 3 NEW with the better sensors of the GT3 pro but here in Europe we will not get this version (thank you ASML).
Popular articles
Popular devices
Electric Vehicles