Infinix Note 11 Pro review
GSMArena Team, 28 October 2021.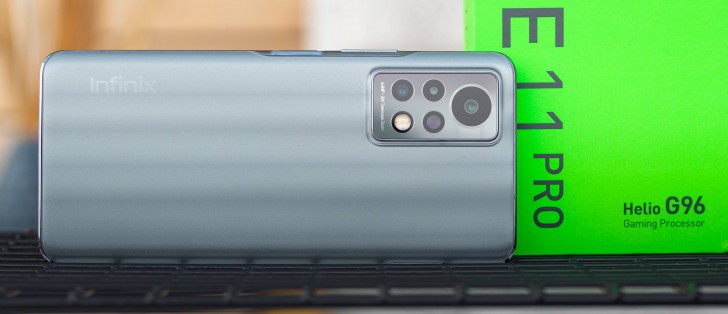 Display
One of the major draws of the Infinix Note series is arguably a huge display on a budget. Just like its predecessor, the Note 11 Pro does not disappoint in this department, with a massive 6.95-inch IPS LCD panel and a 20.5:9 aspect ratio. That is 114.7 cm2 worth of display, almost as big as you can get with the original "Note" line from Samsung and its still current top-tier Note20 Ultra.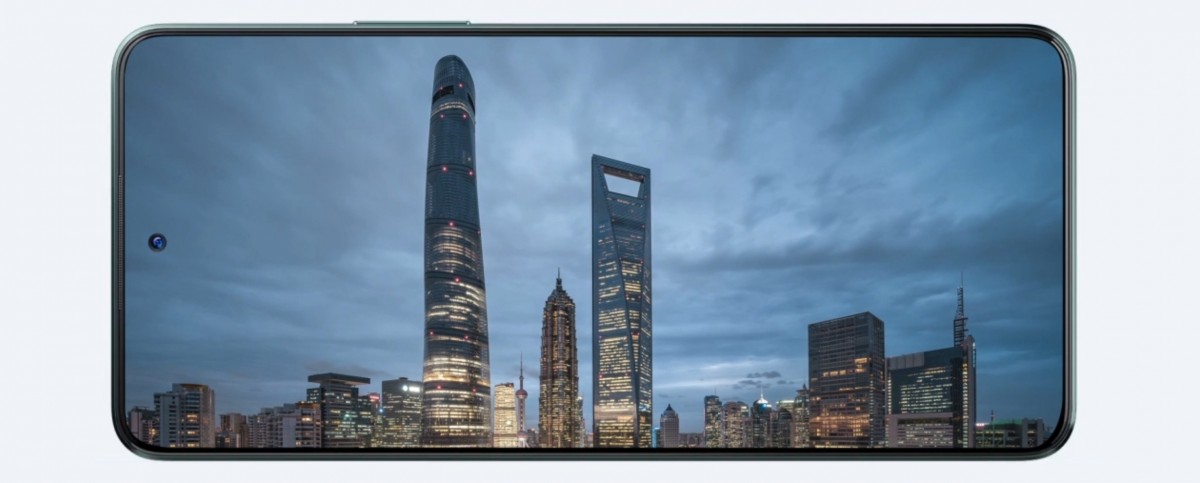 The selfie punch hole, as we mentioned, doesn't even look terribly big or obtrusive on such a massive display, even though the cutout is on the bigger side. Size, however, is pretty much the only thing the Infinix Note 11 Pro display has going for it. The panel's performance itself ranges from decent to outright disappointing.
We measured a maximum of 470 nits on the Infinix Note 11 Pro, which is decent but not overly impressive. The same is true for contrast.
Display test
100% brightness
Black,cd/m2
White,cd/m2
Contrast ratio
Realme 8 (Max Auto)
0
657
∞
Realme 8 5G (Max Auto)
0.408
577
1414:1
Realme 8i (Max Auto)
0.475
540
1137:1
Poco M3 Pro 5G (Max Auto)
0.366
536
1464:1
Realme 8s 5G (Max Auto)
0.383
530
1384:1
Samsung Galaxy A21s (Max Auto)
0.384
491
1279:1
Xiaomi Redmi 10 (Max Auto)
0.4
477
1193:1
Samsung Galaxy A12 (Max Auto)
0.349
472
1352:1
Realme 8 5G
0.334
472
1413:1
Infinix Note 11 Pro
0.292
470
1610:1
Motorola Moto G30 (Max Auto)
0.241
468
1942:1
Xiaomi Redmi Note 9 (Max Auto)
0
466
∞
Realme 8
0
458
∞
Infinix Zero 8
0.206
450
2184:1
Infinix Note 10 Pro
0.337
447
1326:1
Poco M3 (Max Auto)
0.277
439
1585:1
Xiaomi Redmi 9T (Max Auto)
0.32
437
1366:1
Realme 8i
0.348
433
1244:1
Xiaomi Redmi 9 (Max Auto)
0.253
426
1684:1
Poco M3 Pro 5G
0.28
413
1475:1
Realme 8s 5G
0.311
411
1322:1
Samsung Galaxy A21s
0.317
408
1287:1
Samsung Galaxy A02s
0.23
406
1765:1
Motorola Moto G30
0.204
403
1975:1
Samsung Galaxy A12
0.292
398
1363:1
Xiaomi Redmi 10
0
396
1494:1
Poco M3
0.252
395
1567:1
Xiaomi Redmi 9T
0.239
381
1594:1
Xiaomi Redmi Note 9
0.298
370
1242:1
Xiaomi Redmi 9
0.202
328
1624:1
By the way, the Infinix Note 10 Pro performs similarly, with a bit lower maximum brightness but slightly better contrast, due to less light bleed in blacks. Both phones have a light sensor and automatic brightness adjustment, but neither has a max auto-brightness mode.
Worse still, our Infinix 11 Pro unit keeps constantly adjusting its brightness even with the auto toggle disabled. This made testing its battery endurance extra difficult and deserves to be noted. Hopefully, it's a simple software fix since our Note 10 Pro unit has no such issue.
Color accuracy is particularly disappointing on the Note 11 Pro. There are no color modes or settings to adjust. Interestingly enough, the panel seems to be trying to target a wider color space than sRGB. Color accuracy is not this screen's forte.
By the way, the same is very much true for the older Infinix Note 10 Pro as well.
There is no HDR support on the Infinix Note 11 Pro. It also only supports Widevine L3, which means that video streaming through services like Netflix will be limited to 480p. Worse still, you can't install Netflix from the Play Store at all. The Infinix 11 Pro is simply blacklisted at the time of writing this.
We did manage to sideload the APK successfully, which, expectedly, just offers SD streaming. We should note, though, that this might be due to our Infinix Note 11 Pro unit running some earlier OS build since the Infinix Note 10 Pro has none of these issues, installs Netflix, has Widevine L1 and even reports HDR10 and HLG support in software. We have been struggling to flash a retail ROM on our Infinix Note 11 Pro, but retail units will hopefully have all of this cleared up.
High refresh rate handling
The Infinix Note 11 Pro screen can operate with a 120Hz refresh rate - an upgrade over the Infinix Note 10 Pro and its 90Hz panel. On top of that, there is 180Hz touch sampling. The 120Hz mode actually works surprisingly well too. You get to choose between three different refresh rate modes in settings. 60Hz works exactly as expected - it just locks refresh rate at 60Hz.
In contrast, 120Hz mode is not strictly locked at 120Hz, but rather it favors 120Hz, while still doing some strategic changing down to 90Hz or 60Hz in some apps to save power.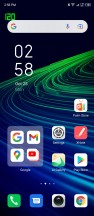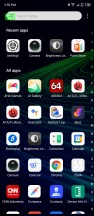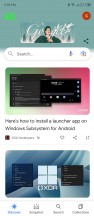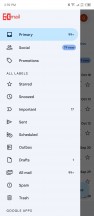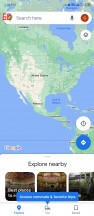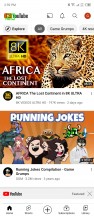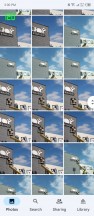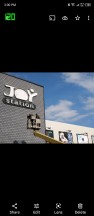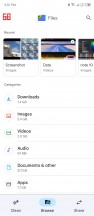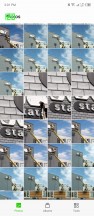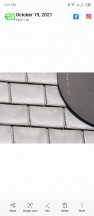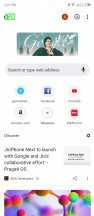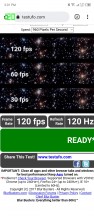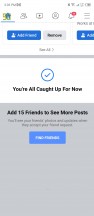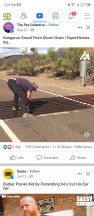 Infinix Note 11 Pro working in 120Hz mode
We made sure to try a few games, known to be able to render at over 60 fps as well. All of them managed to work in 120Hz mode, and while the Infinix Note 11 Pro doesn't have a built-in fps meter for us to verify actual in-game fps, we can say, with a fair level of certainty, that these games ran at over 60fps as well.
The Auto-switch refresh rate toggle tries its best to offer more dynamic refresh rate management, and indeed we noticed that the Infinix Note 11 Pro dropped down to 60Hz a lot more frequently in auto mode. The problem is that this often happens for apps that could benefit from 120Hz. Chrome only ran at 60Hz, which is a particularly annoying one.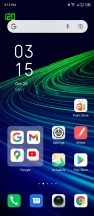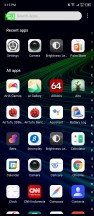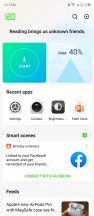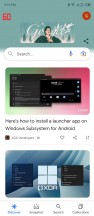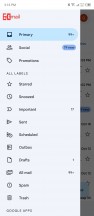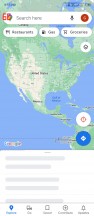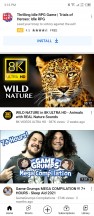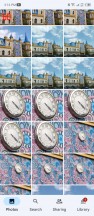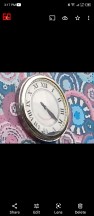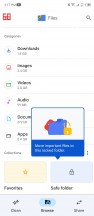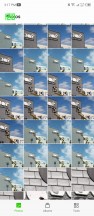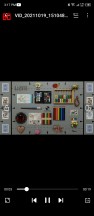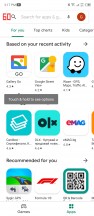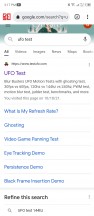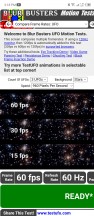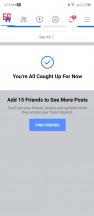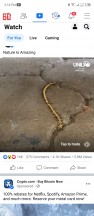 Infinix Note 11 Pro working in Auto-switch refresh rate mode
The same goes for games. Out of the titles we already confirmed were running in a high refresh rate mode, and with greater than 60fps, we only managed to get one to behave as expected while in auto mode. The rest were capped at 60fps.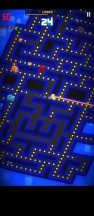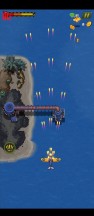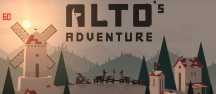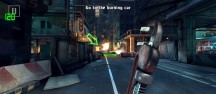 Games in Auto-switch refresh rate mode
So overall, high refresh rate handling on the Infinix is good but still not perfect. Some extra work is either required to make the auto mode better or, alternatively, Infinix could just implement a per-app refresh rate settings menu, which would allow you to just pick and choose when to save on power and when to have the benefits of a smoother experience.
While still on the topic of refresh rate and smoothness, it is worth noting that despite its other shortcoming, the panel on the Infinix Note 11 Pro has quite a decent pixel response time. We noticed no excessive smearing or ghosting, which is impressive to see on a budget device-also kind of surprising given some of the other issues this particular display has.
Battery life
The Infinix Note 11 Pro has a beefy 5,000 mAh battery. That is sort of the norm within the Infinix Note line. Battery life is great all-around. The MediaTek Helio G96 is a relatively new chipset and one that has only stopped by the office in the Realme 8i so far. Hence, it's encouraging to see equally and consistently great battery numbers on the Infinix Note 11 Pro. Especially given the struggle we had with its fluctuating display brightness.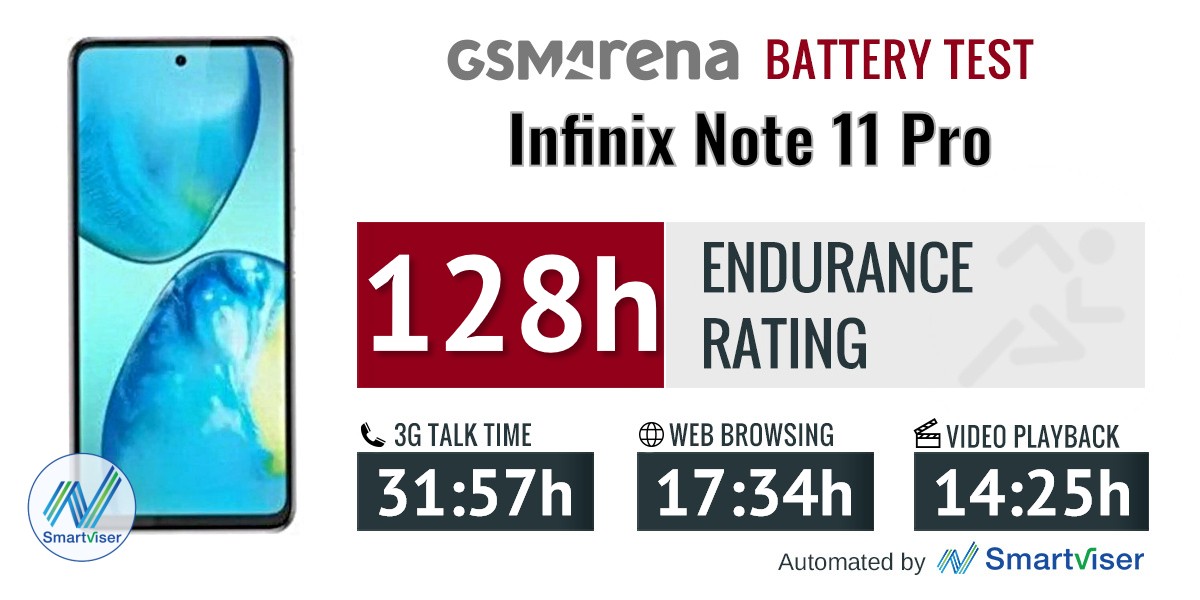 Anyway, 128 hours is a great overall endurance score, and there is no single individual endurance test in which the Note 11 Pro disappoints either. No complaints there.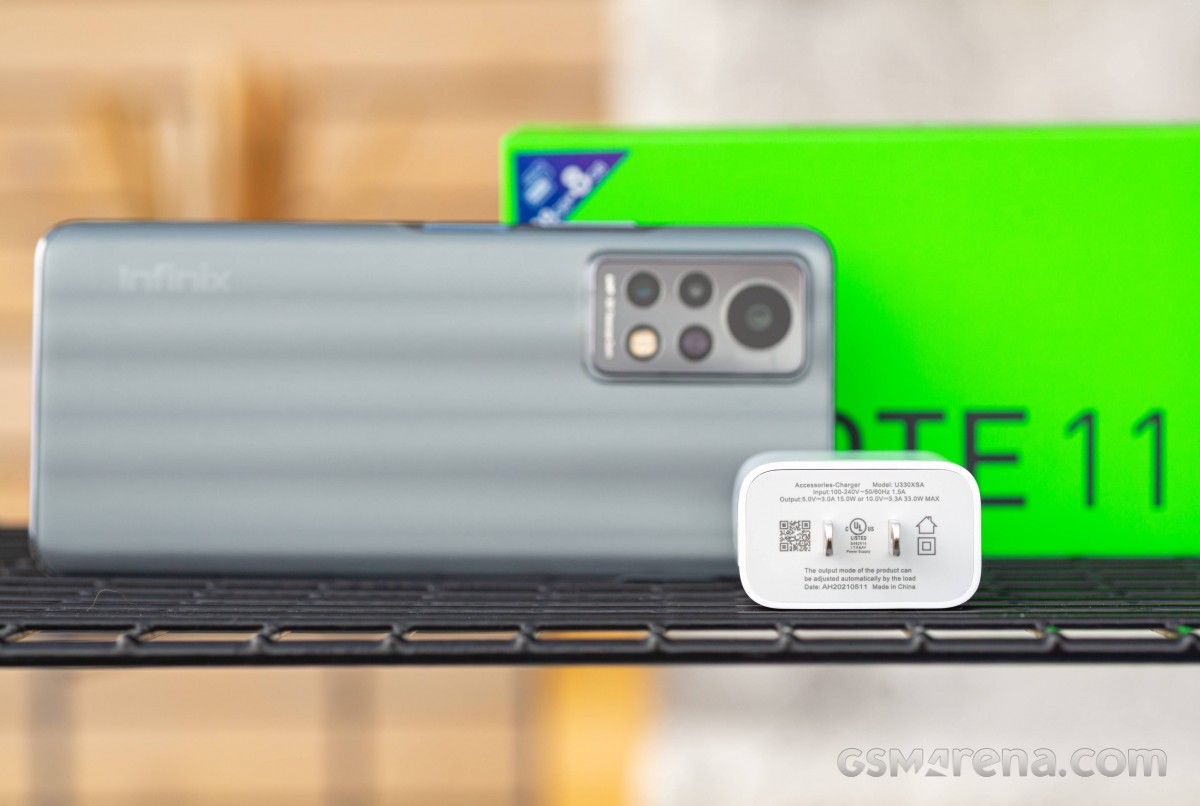 For the sake of thoroughness, we also put the older Infinix Note 10 Pro through our battery endurance testing and got essentially the same excellent score. The Note 10 Pro, with its MediaTek Helio G95 chipset, does a bit worse in standby tests but makes up for lost ground with excellent call endurance. We managed to squeeze more video playback time out of it, compared to the Infinix Note 11 Pro too. But not by much.
Our battery tests were automated thanks to SmartViser, using its viSerDevice app. The endurance rating denotes how long the battery charge will last you if you use the device for an hour of telephony, web browsing, and video playback daily. More details can be found here.
Video test carried out in 60Hz refresh rate mode. Web browsing test done at the display's highest refresh rate whenever possible. Refer to the respective reviews for specifics. To adjust the endurance rating formula to match your own usage patterns check out our all-time battery test results chart where you can also find all phones we've tested.
Charging speed
The Infinix Note 11 Pro supports 33W of fast charging, which Infinix calls Super Charge. You get a proprietary charger in the box, with a 5V@3A, as well as 10V@3.3W output, for a max of 33W. The charger uses USB Type-a, and you also get a USB Type-A to Type-C cable in the box. Since 10V are not a standard USB voltage, we can only assume that the provided cable is custom, in the sense that it is likely rated for the higher wattage. You should hold on to it, or you might be limited to 15W of charging.
30min charging test (from 0%)
Higher is better
Infinix Zero 8
65%
Realme 8
56%
Realme 8s 5G
50%
Poco M3 Pro 5G
33%
Motorola Moto G30
32%
Samsung Galaxy A02s
30%
Realme 8i
30%
Realme 8 5G
29%
Infinix Note 10 Pro
26%
Xiaomi Redmi 10
26%
Samsung Galaxy A21s
26%
Infinix Note 11 Pro
25%
Xiaomi Redmi 9T
25%
Poco M3
25%
Samsung Galaxy A12
20%
Time to full charge (from 0%)
Lower is better
Realme 8
1:09h
Realme 8s 5G
1:14h
Infinix Zero 8
1:20h
Poco M3 Pro 5G
2:00h
Infinix Note 10 Pro
2:05h
Infinix Note 11 Pro
2:07h
Xiaomi Redmi 10
2:13h
Realme 8 5G
2:20h
Realme 8i
2:21h
Motorola Moto G30
2:28h
Xiaomi Redmi 9T
2:30h
Poco M3
2:30h
Samsung Galaxy A02s
2:36h
Samsung Galaxy A12
3:03h
The Infinix Note 11 Pro is not particularly quick to charge. Still, considering it has a big 5,000 mAh battery and a budget price tag, it's not too bad either.
Speakers
The Infinix Note 11 Pro has a stereo speaker setup. It doesn't actually have two dedicated speakers but uses the amplified earpiece as a second channel for a hybrid setup. That doesn't really hold it back too much, though, since the two channels are surprisingly well balanced. Particularly for a budget phone.
The speakers just keep on giving in terms of performance too. Loudness on the Infinix Note 11 Pro is excellent, and frequency response is decent overall, even if unimpressive. You can get some screeching in mids and highs, but it's not too bad. Plus, you can tune most of these deficiencies out and generally fine-tweak the sound to your liking since Infinix has included DTS Sound on the Infinix Note 11 Pro. It has four general smart modes to choose from, as well as tweaks within said modes and a full manual equalizer beyond that. Kind of the polar opposite in terms of options compared to the display settings.
By the way, all of these observations mostly apply to the older Infinix Note 10 Pro, which just has a slightly lower maximum loudness.
Use the Playback controls to listen to the phone sample recordings (best use headphones). We measure the average loudness of the speakers in LUFS. A lower absolute value means a louder sound. A look at the frequency response chart will tell you how far off the ideal "0db" flat line is the reproduction of the bass, treble, and mid frequencies. You can add more phones to compare how they differ. The scores and ratings are not comparable with our older loudspeaker test. Learn more about how we test here.
Anonymous
22 Sep 2023
uWG
Don't buy.It has touch and performance issues
Bro Is this mobile is best for Gaming . And how much price now a days in market?
Amazing phone I love this phone I'm using this phone ❤️ budget phone