Infinix Note 11 Pro review
GSMArena Team, 28 October 2021.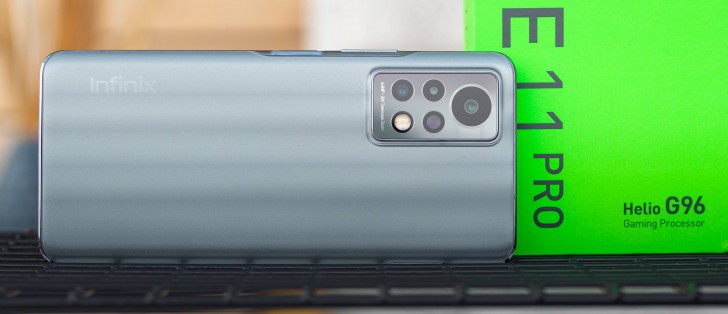 Triple-cam setup with a dedicated telephoto
The main camera setup on the Infinix Note 11 Pro is unquestionably one of its more unique highlights. While its Note 10 Pro predecessor relied on a much more widespread budget combo of a 64MP main cam, with an 8MP ultrawide and two complementary 2MP snappers, the Infinix Note 11 Pro very unconventionally foregoes an ultrawide and offers a dedicated 2x telephoto instead.
A 2x zoom camera is not a common sight on a budget phone, yet the Note 11 Pro does, indeed, have a 64MP, f/1.7 Quad Bayer main camera, with PDAF, a 13MP, f/2.5 telephoto with autofocus and a 2MP, f/2.4 depth sensor. For selfies, you get a 16MP fixed-focus snapper. Overall, nothing too fancy or punching above the price grade, yet still potentially unique enough to draw at garner at least some interest, since it is not every day that you see a telephoto on a budget phone.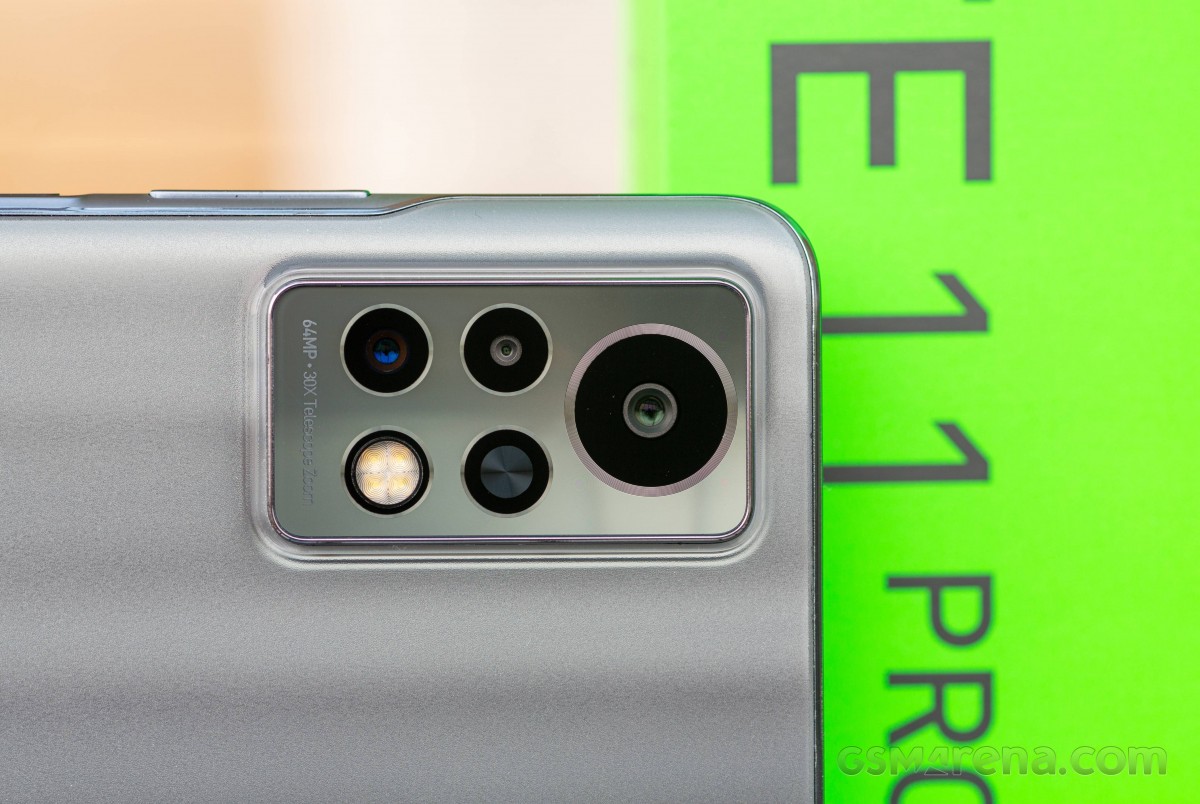 Let's go through the hardware setup first since the Infinix Note 11 Pro was nice and cooperative enough to confess all of the hardware identifiers for its cameras. The main camera sensor is clearly a Quad Bayer one, but not one of the usual suspects from Sony or Samsung. Instead, it is actually an OmniVision OV64C - the company's first such sensor, with 1/1.72" size and 0.8um individual pixels, plus a 2x2 microlens PD autofocus system, which promises improved autofocus, particularly in low-light.
For video, this particular module can actually output 8K@30fps, though, unfortunately, the Note 11 Pro can only capture up to 1440p (2K). This is one of the more obvious and unfortunate downgrades compared to the Note 10 Pro, which does have a 4K recording. At least you do get EIS, which on the Note 11 Pro is limited to 1080p.
Moving on, the 13MP telephoto uses a Samsung ISOCELL S5K3L6 sensor - 1/3.1" sensor size and 1.2um individual pixels. There is basic autofocus here and ac not very bright f/2.5 lens. The 2MP depth sensor is a GalaxyCore gc02m1b model. The selfie cam uses a Hynix hi1631q sensor. No autofocus on it. No official data of the lens in front of it, but from what we can gather, it is an f/2.0 one, and the entire selfie setup is the same on the Infinix Note 10 Pro.
Camera app
The default camera app is well-organized and has a surprising number of options and additional features. We were honestly pleasantly surprised. There is a potent AI scene detection system, which not only automatically detects and switches between modes but also sometimes suggests switching camera modes outright, like directing you to the dedicated Super Night mode when there is not enough light. There is a mode carousel on the bottom, as well as a slide-out menu and plenty of settings to fiddle with.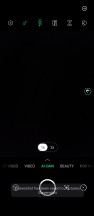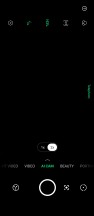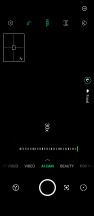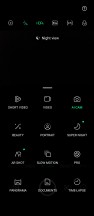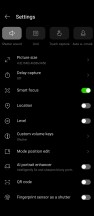 Main camera UI, modes and settings
Our sole complaint about the AI is that we found no way of disabling it, short of switching to Pro mode. Since we are on the topic, you get exposure correction (-2 - +2), shutter speed (1/1500 - 30s), ISO (100 - 6400), white balance (2000 - 9000K), manual focus and three metering modes.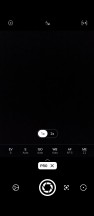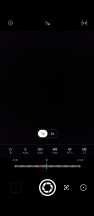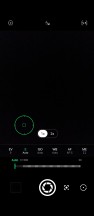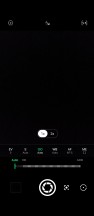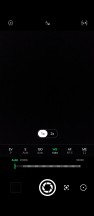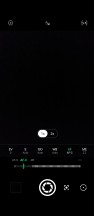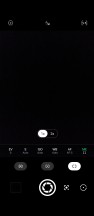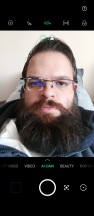 Pro photo mode and focus points
Speaking of focus and metering, the viewfinder includes squares to visualize focus points, which we find really convenient and is a surprisingly uncommon feature.
The video capture UI is pretty straightforward too. Though, it is worth pointing out that Infinix has included toggles for beauty filters in video, as well as portrait video with a faux defocused background. Again, not a super widespread features, particularly on a budget device.
And speaking of nifty added-value features, there is the Short video mode, which has beauty filters, as well as Snapchat-style live effects and overlays. Neat little addition.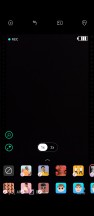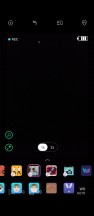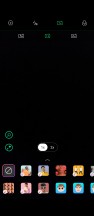 Short video filters and lenses
Photo quality - daylight
Daylight photos from the main camera on the Note 11 Pro are decent, particularly in a budget context, but not overly impressive and do leave plenty to be desired. First, the positives - there is a decent amount of detail in these shots and colors look true to life, even if not overly exciting.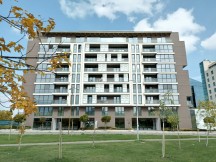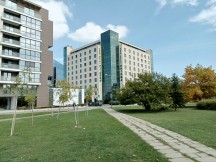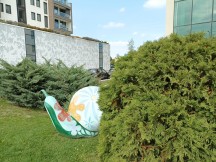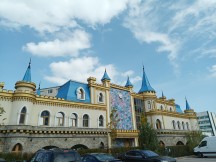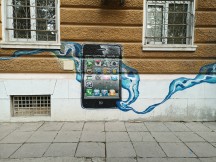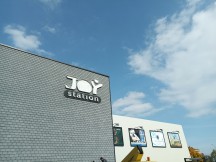 Infinix Note 11 Pro: 16MP main camera samples
Probably the biggest shortcoming is the general softness present throughout the frame, particularly in areas with vegetation. The corners of the frame seem to suffer the most, which could hint at inferior optics.
All of these shots were captured with Auto HDR enabled. We did, however, notice that while HDR is clearly doing some stacking, even if subtle, it also often caused the Infinix Note 11 Pro to expose shots slightly higher. Probably due to a software bug, since efforts to correct that through spot exposure metering oftentimes refused to work. As a consequence, we noticed that certain highlights in some shots looked better with HDR turned off. Not always, though. Hopefully, this gets patched out in the future.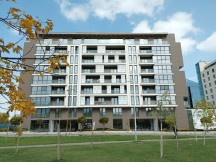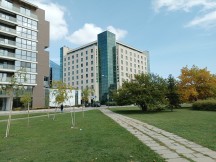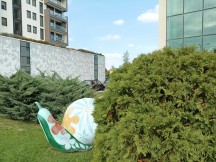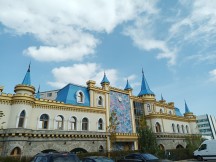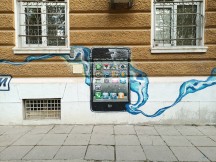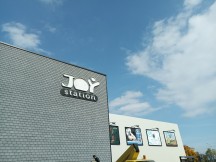 Infinix Note 11 Pro: 16MP main camera samples, HDR off
The main 64MP Quad Bayer camera is meant to capture 16MP stills by default. You can, however, switch it over to 64MP mode, which can have certain drawbacks. On the Infinix Note 11 Pro, however, 64MP shots look very good, with a noticeable increase in detail compared to 16MP ones.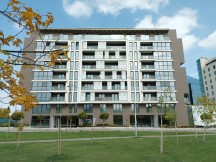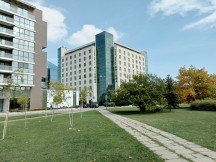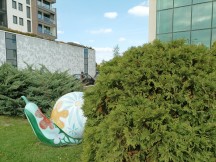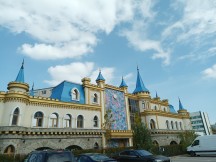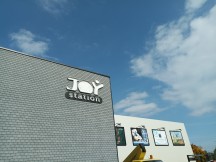 Infinix Note 11 Pro: 64MP main camera samples
Better still, 64MP shots tend to look a lot sharper, likely due to less heavy-handed processing, which seems to be the bit holding back regular stills in the first place. The Infinix Note 11 Pro isn't even slow at capturing 64MP still. Honestly, if you can deal with the notably bigger file sizes, 64MP mode seems to be the way to go.
On to the 13MP telephoto cam, we get noticeably different photos. Overall, in good lighting conditions, shots come out looking surprisingly good, considering the available hardware.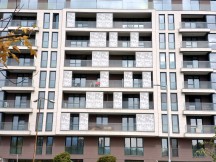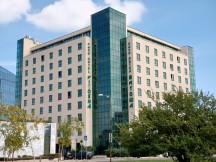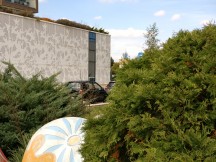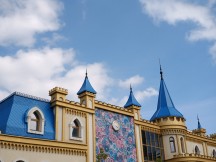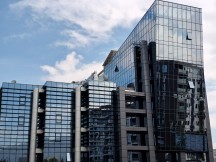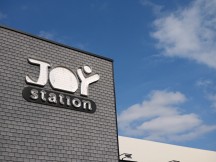 Infinix Note 11 Pro: 13MP telephoto camera samples
These shots look darker than 16MP full-auto stills from the main camera. The telephoto doesn't appear to be affected by the exposure issues. Colors are a bit more saturated on the telephoto too. This will definitely be a subjective point, but we tend to like them a bit better. The dynamic range is a bit limited, but that is to be expected.
The obvious question, however, is, do you even need a dedicated 2x telephoto camera? You already have a 64MP main cam, with plenty of resolution for you to zoom in and crop. Are the results comparable? Well, you can get most of the way there. The telephoto does still have the detail advantage in most cases, but in rougher conditions, where it starts to get held back by its dynamic range, it is conceivable to get better 2x shots from the regular cam.
The Note 11 Pro can zoom beyond 2x all the way up to 30x and all through the telephoto. It's all digital zoom, and quality degrades quickly. Still, depending on your goal, these shots can be useful even if they are quite soft.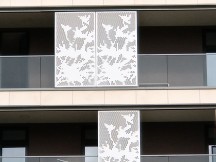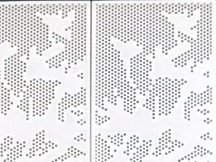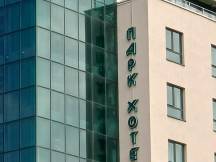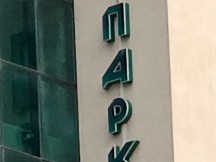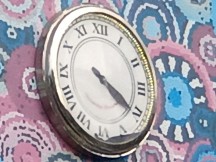 Infinix Note 11 Pro 13MP telephoto camera zoom samples: 10x • 30x • 10x • 30x • 10x • 30x
The telephoto cam can sometimes come in handy with portraits too since the Infinix Note 11 Pro lets you choose between it and the main cam in this mode. Once again, we kind of prefer the color rendition on the telephoto, but autofocus can sometimes misbehave and lead to blurry subjects.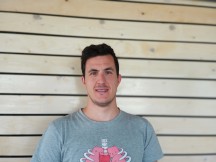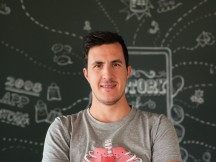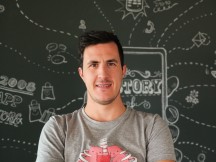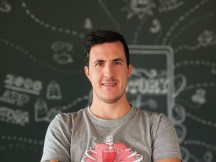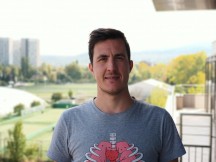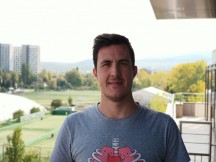 Infinix Note 11 Pro: 13MP telephoto camera portrait samples
Subject separation is pretty good, and the background bokeh looks decently convincing.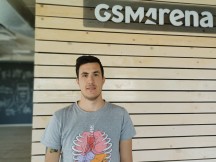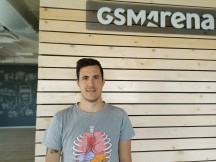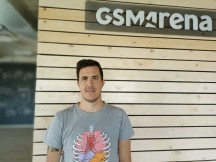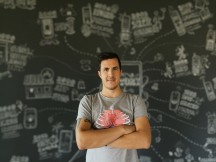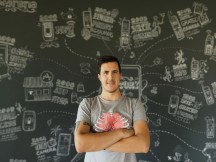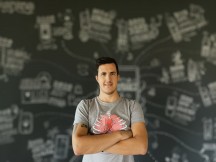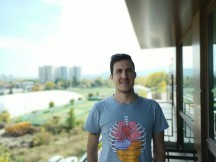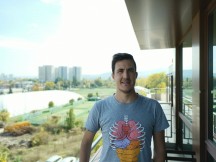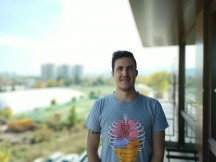 Infinix Note 11 Pro: 16MP main camera portrait samples
Before we move on, here are our standardized test shots from the Infinix Note 11 Pro. We made sure to capture at both 16MP and 64MP. For the sake of even more thoroughness, we did the same for the older Infinix Note 10 Pro, as well, and those photos are also present in the database for your pixel-peeping pleasure.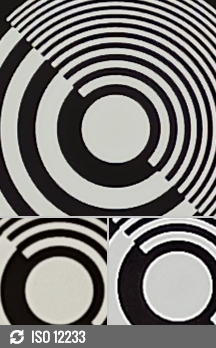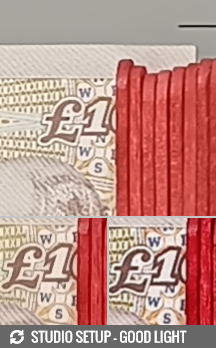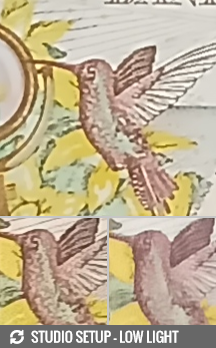 Infinix Note 11 Pro against the Infinix Note 10 Pro and the Realme 8 in our Photo compare tool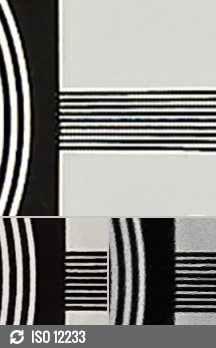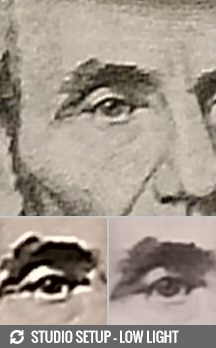 64MP: Infinix Note 11 Pro against the Infinix Note 10 Pro and the Realme 8 in our Photo compare tool
16MP selfies from the Note 11 Pro look solid overall. Details are on point and so are colors. We did notice that the left side of the frame was consistently softer in selfies than the opposite one, which again could indicate some lens imperfections.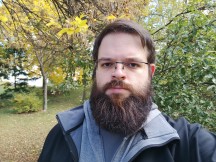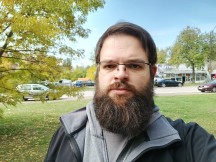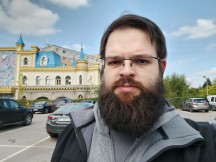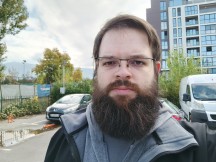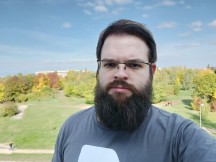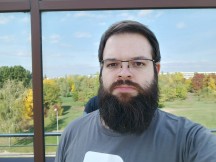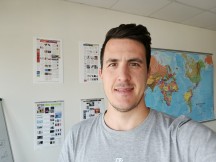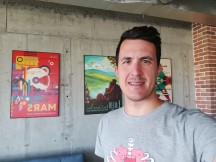 Infinix Note 11 Pro: 16MP selfie camera samples
Other than that, you just have to make sure your face is within the fairly narrow focus plain, and you are good. Thankfully, the focus point indicators show up for the selfie camera as well, making it less of a guessing game. We don't know why more manufacturers don't include this feature.
Photo quality - low-light
Low light photos from the main camera are decent, but decidedly soft, particularly in the shadows. It seems that the noise suppression algorithm is applying some heavy-handed processing, essentially smearing everything in its path. That aside, dynamic range isn't actually too bad.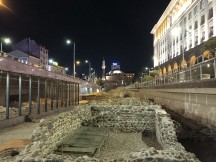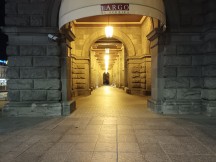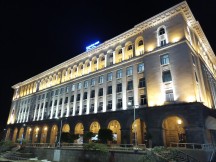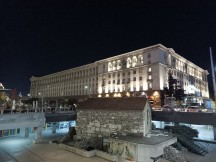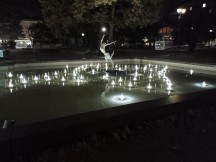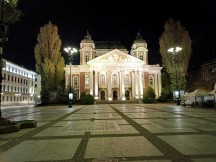 Infinix Note 11 Pro: 16MP main camera low-light samples
Just like in daylight, you can just opt to shoot in 64MP mode and alleviate most of these issues while also getting noticeably more detail. All of the noise previously tackled by software is left behind in this case, which can get too much at times. But, we would argue that even in this state, 64MP shots look better than full-auto regular ones.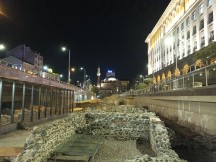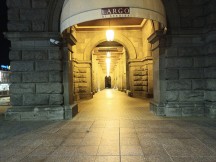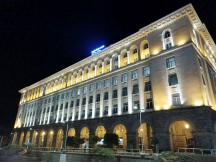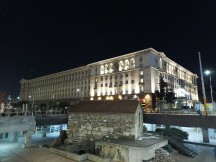 Infinix Note 11 Pro: 64MP main camera low-light samples
The telephoto camera captures pretty dark and noisy low-light shots. Still usable but dark and with a limited dynamic range. Colors look vibrant, just like in daylight stills, though.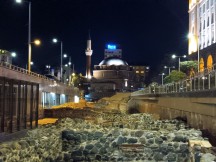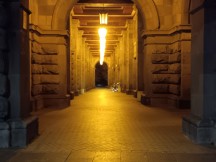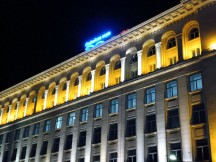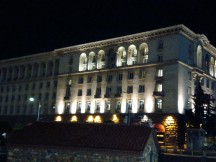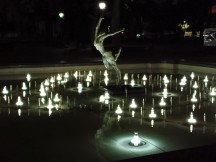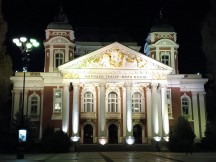 Infinix Note 11 Pro: 13MP telephoto camera low-light samples
Since Infinix is so keen on advertising its telephoto and 30x zoom for the Note 11 Pro, we felt compelled to include some low-light zoom shots from the telephoto as well. These are a blurry mess and more of an artistic rendition of what should be in the frame than anything else.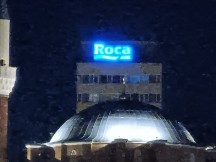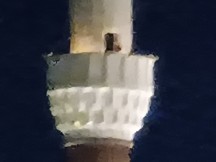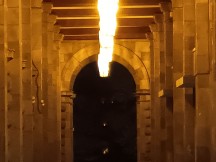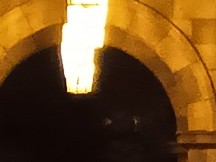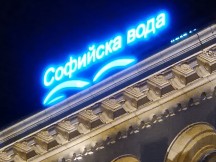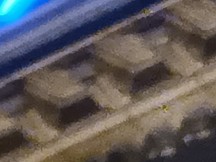 Infinix Note 11 Pro 13MP telephoto camera low-light samples: 10x • 30x • 10x • 30x • 10x • 30x
So, Super Night mode to the rescue then? Well, it is a bit of a mixed bag on the Note 11 Pro. The good news is that it works consistently great on the main camera. Capture and processing do take a good few seconds, but the end result is worth it, with noticeably better detail and sharpness, boosted shadows and contained highlights and overall, a much better and more balanced light reproduction throughout the scene.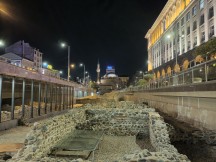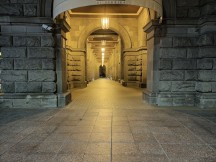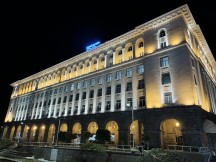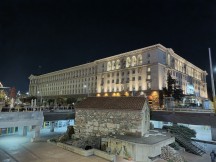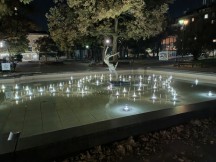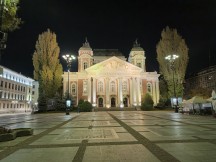 Infinix Note 11 Pro: 16MP main camera Super Night mode samples
Unfortunately, Super Night mode on the telephoto camera has plenty of issues. On occasion, it doesn't work at all and just captures a regular shot. That is probably your best-case scenario since when it does work, it oftentimes plasters a clear blue hue on top of the photo, essentially ruining it. On very rare occasions, it can kick in properly and offer some improvements, but it's simply not worth the gamble.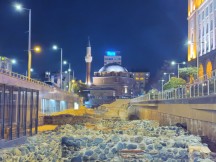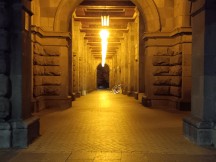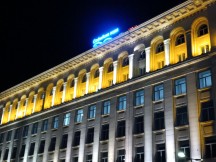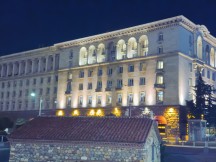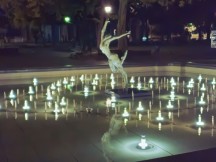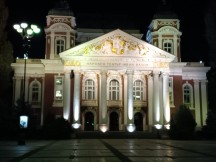 Infinix Note 11 Pro: 13MP telephoto camera Super Night mode samples
This has all the signs of a nasty software bug, which hopefully gets patched out soon.
Last but not least, low-light selfies are surprisingly solid, particularly for a budget phone. Colors look great, and there is plenty of detail and a perfectly acceptable amount of noise. There is even some texture on the skin left behind by the smoothing process, which is great to see. Again, keep in mind this is a budget device.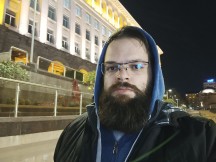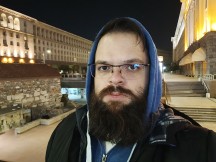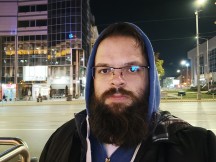 Infinix Note 11 Pro: 16MP selfie camera low-light samples
No night mode for the selfie cam, though.
Video recording
In what is arguably one of the bigger disappointments on the Infinix Note 11 Pro, video recording is limited to 2560x1440 (1440p) on the main camera. We really can't see a good reason why that is the case either since, from what we can gather, both the main camera sensor and the Helio G96 chipset should be capable of 4K@30fps capture. And before you ask, yes, we did try Open Camera with no success.
What you still get from these videos is a pretty solid 50 Mbps bitrate at right around 30fps in a standard h.264 AVC video stream and a 2 channel 48 kHz AAC stream within an MP4 container. We found to HEVC option in the camera app, though.
1440p videos from the main cam offer a solid level of detail for the resolution and natural-looking colors. There is practically no noise either. Dynamic range is a bit limited, and the Infinix Note 11 Pro has a tendency to overexpose. Other than that, it's a solid performance.
The telephoto camera is limited to 1080p video capture. It does so at around 20 Mbps, with all of the other formats and container attributes identical to the main cam.
Just like with stills, these videos have a dramatically different look than the main camera ones. Colors are much more saturated and vibrant, which you may or may not prefer. There is noticeable sharpening applied to the frame as well. A bit on the aggressive side. Overall decent, but not overly impressive.
The 16MP selfie camera can capture videos at up to 1440p as well. These clips have stellar detail and great color rendition. The relative softness of the left side of the frame is still visible here, just like it was with selfie photos.
Electronic video stabilization is available for all three video-capable cameras on the Infinix Note 11 Pro. Aside from some notable focus hunting on the main camera, stabilization works quite well across all cameras. There is still some vertical shake left over, as introduced by things like walking, but smaller camera shakes, particularly horizontal ones are cleared-up. You can check all of the EIS samples in the playlist below.
Low-light videos from the main camera look very good, especially for a budget phone. There is plenty of detail, and noise isn't much of a problem. The 2x telephoto struggles quite a bit more, but its 1080p clips are still usable non the less.
Finally, we shot our standard poster videos with the Infinix Note 11 Pro as well. Since its max resolution is 1440p, we are also including 1080p samples for easier comparison with other phones. We also made sure to do the same for the older Infinix Note 10 Pro. Though for that one, we shot at 4K and 1080p.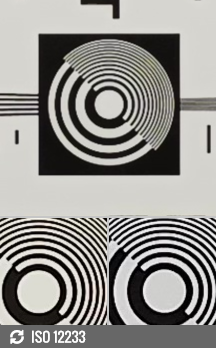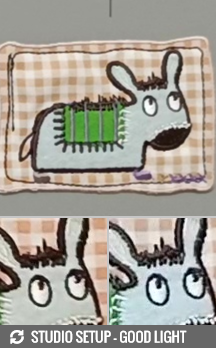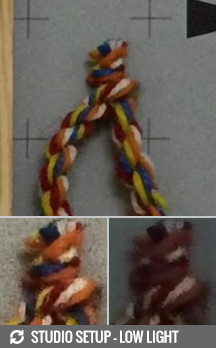 Infinix Note 11 Pro against the Infinix Note 10 Pro and the Realme 8 in our Video compare tool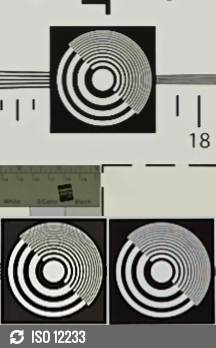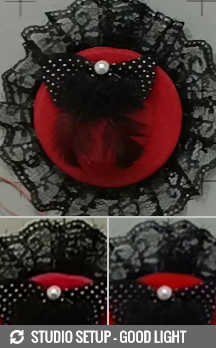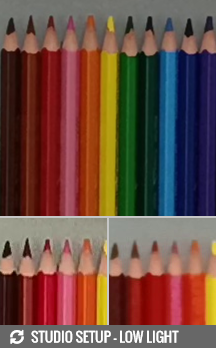 1080p: Infinix Note 11 Pro against the Infinix Note 10 Pro and the Realme 8i in our Video compare tool
Dan maleeky
10 Sep 2022
X5u
Which side speaker are