Infinix Zero X Pro review
GSMArena Team, 8 November 2021.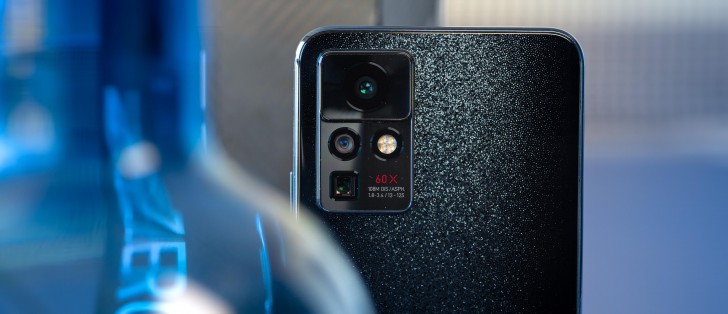 Design
The Infinix Zero X Pro definitely has a distinct look to it. Dare we say even memorable and unique in certain aspects. In terms of the overall shape and the silhouette of the device, there is some obvious iPhone inspiration going on. All of the sides are flat and shiny, and the corner curves look quite familiar, too.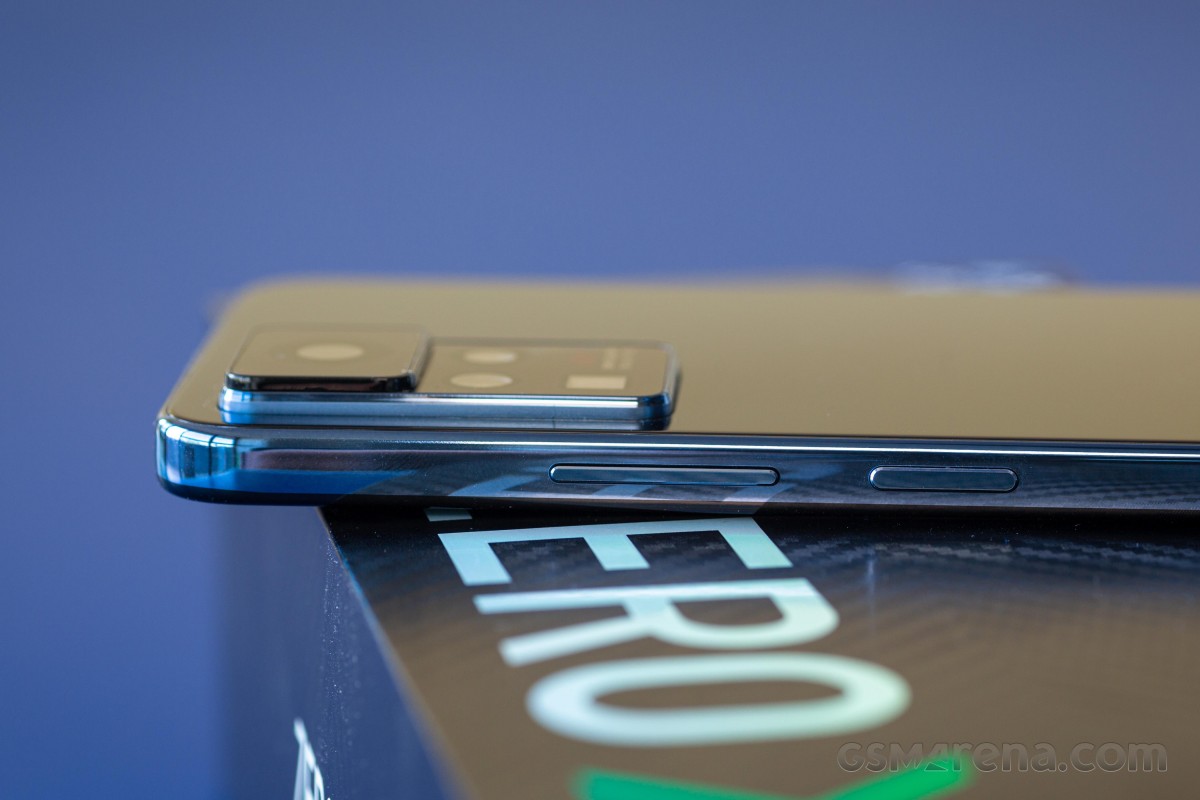 We definitely won't knock Infinix for drawing inspiration from Apple's design, though. It definitely works and looks good-no denying that. Infinix even managed to do a very nice job emulating a shiny metal finish on the otherwise plastic frame.
The frame definitely goes a long way in conveying a premium feel. But so does the back panel on the Infinix Zero X Pro. You get a choice of three colors: Starry Silver, Nebula Black and Tuscany Brown. The first two variants advertise a "dual-glass back finish" and we can see what they mean on our Nebula Black unit. It has a distinctive starry pattern on a lower layer and another layer of glass on top of that.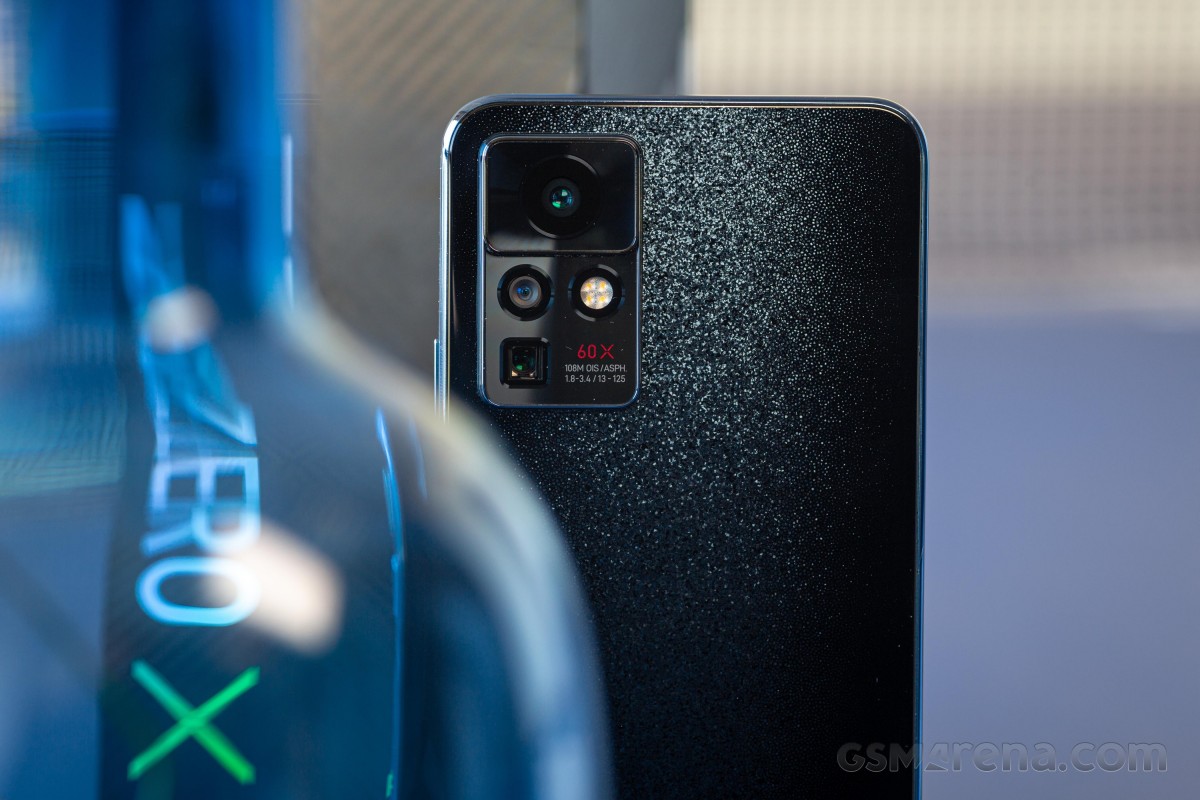 Nebula Black looks nice and distinctive, but it can be a bit of a too bold look for some, too. Starry silver looks to be a lot more neutral and low-key. Though, we haven't really seen it in person. Tuscany Brown seems bold in its own particular way, mostly due to the color, which appears orange more than anything else. Apparently, this one also has a different material on the back advertised as "environmentally-friendly fiberglass".
Our Nebula Black unit tends to gather some fingerprints and smudges, but they don't really show up too much due to the dark color and the pattern.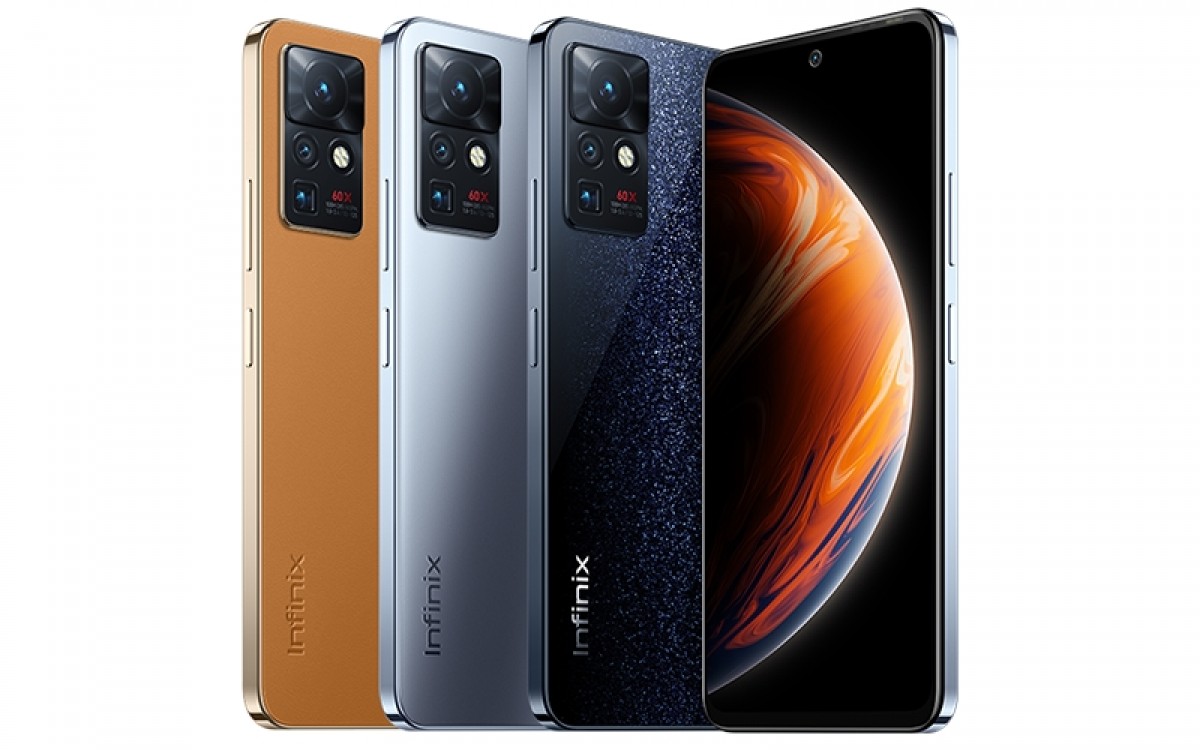 The camera island on the Zero X Pro has a very commanding design to it. Much like on the Note 11 Pro, Infinix cleverly decided to separate out the main camera, with plenty of empty space around it and wide black rims, which gives the impression of a massive camera module. Not that it's super special in any way, though , to be fair, the 108MP unit here is definitely mode deserving of such a distinction than the 64MP snapper on the Note 11 Pro.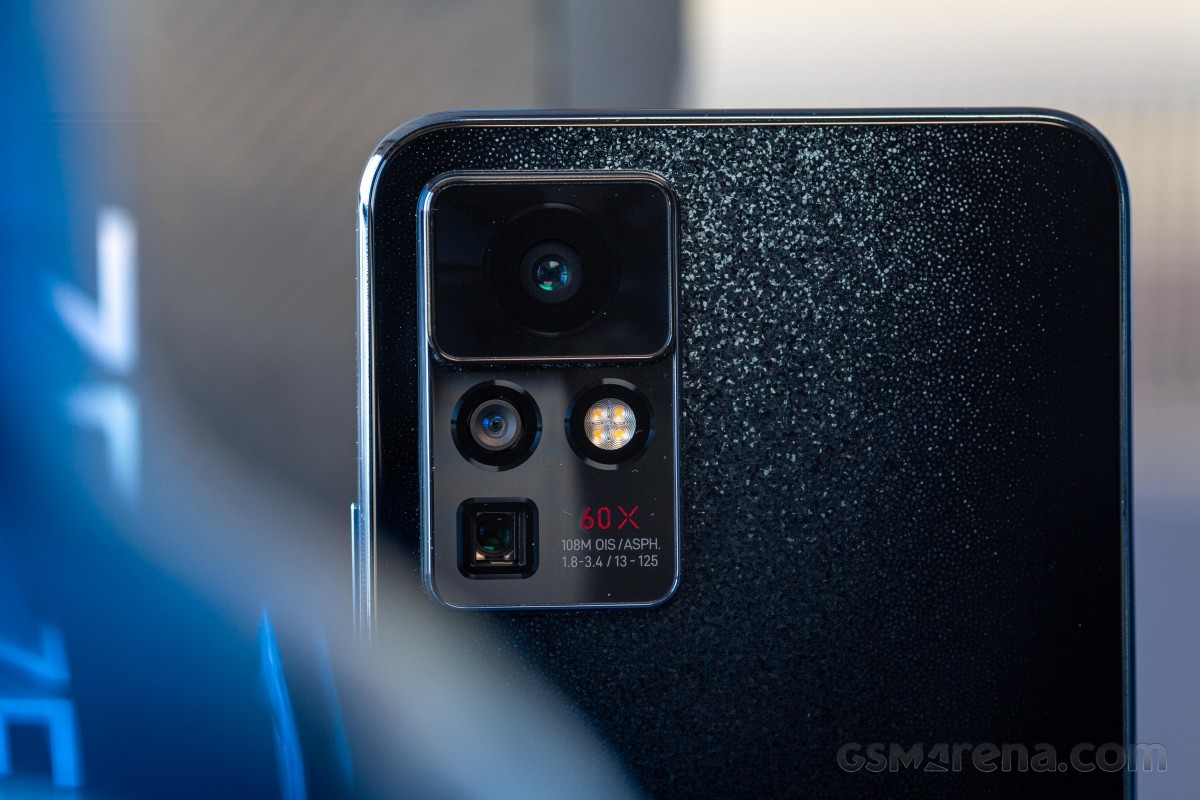 The multi-layer layout and the particular chamfering of the edges also look quite professional. The white and red text is also an interesting touch. While it can be off-putting for many, it is an undeniable throwback to classic camera or lens markings of old. It fits the whole pro-camera angle Infinix has going as well.
Moving on to the front of the Zero X Pro, we find more similarities to recent Apple design, particularly in the shape of the rounded display edges. Again, we won't knock Infinix for drawing inspiration. It is a good look.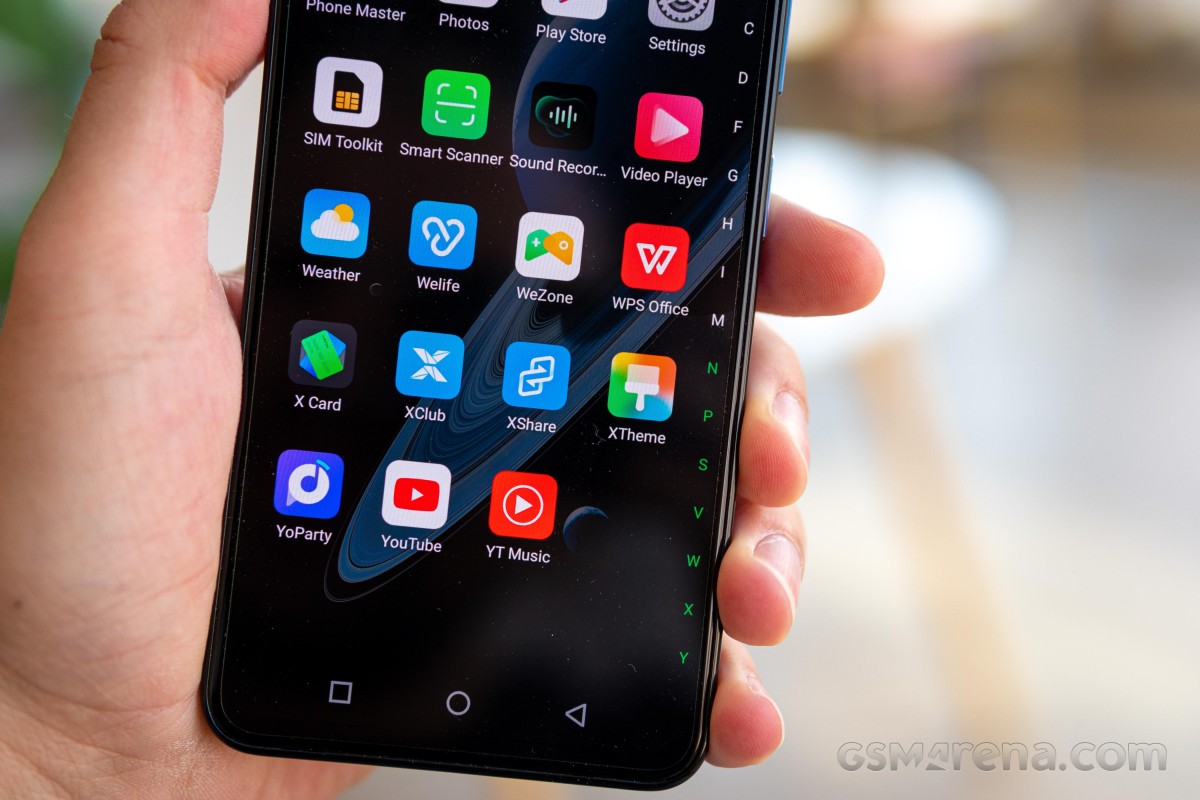 The bezels around the display are on the thicker side, particularly the top and the bottom one. But then again, the iPhone 13 doesn't exactly have an edge-to-edge display either. The Zero X Pro still looks premium, even with the bezels, and it works well in terms of ergonomics. Plus, the top bezel actually has some nifty extra concealed hardware to boot - a dedicated selfie LED setup.
The selfie punch hole is not too large, but it does have a bit of a rim, which can be distracting.
Materials and build quality
The Infinix Zero X Pro feels very well made. There is practically no flex anywhere on the device. No creaking, hollowness or any other obvious issues. Measuring 164.1 x 75.7 x 7.8 mm, it is not a small device, yet at 193 grams, it is not overly heavy. For reference, an iPhone 13 Pro Max, with its roughly similar dimensions, weighs 240 grams. It strikes a good balance between actual weight and feeling dense enough to appear premium if that makes any sense.
A lot of the lightness of the Zero X Pro can be attributed to the choice of materials. Despite pulling off a metallic look, the middle frame on the Zero X Pro is made of plastic. That doesn't prevent it from being structurally sound, though. Plus, plastic doesn't dent entirely as metal does. It will probably scratch more, though.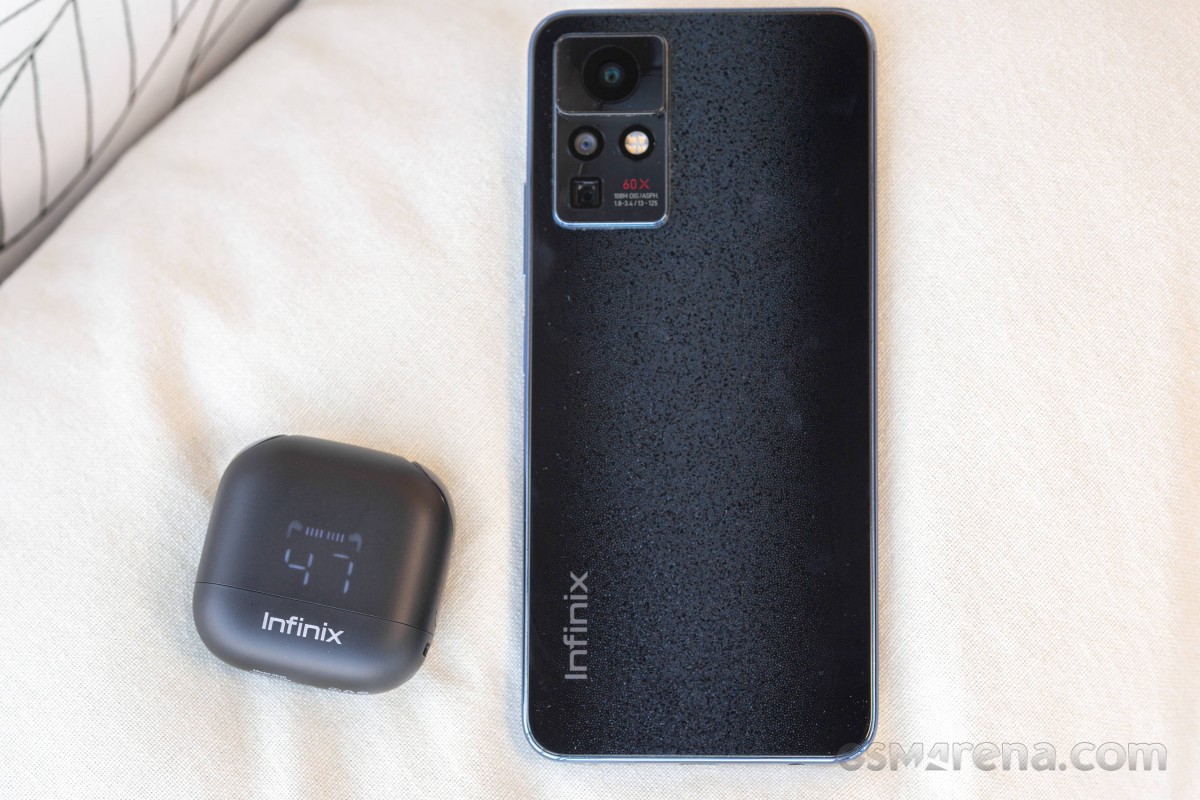 Speaking of scratching, the back on the Zero X Pro is made of glass or fiberglass in the Tuscany Brown model. Infinix doesn't comment on the hardness or particular origin of the glass, which is slightly disconcerting, though. The same goes for the front of the device. We know it has some sort of glass finish, but no idea exactly what level of protection it provides. At least it is glass, and there is no included screen protector in the box, in contrast to the Infinix Note 11 Pro, which has a plastic display surface, and a screen protector comes standard.
And while the glass on the Zero X Pro is a bit of a mystery in terms of protection, what is certain is that there is no official ingress protection rating on the Zero X Pro. Granted, having actual IP certification is not particularly common at this price point, but it can still be had from some competitors.
Controls and connectivity
The Infinix Zero X Pro has a standard control layout. Nothing out of the ordinary. The volume rocker and power button sit in the right-hand frame. They are positioned well vertically and are wide enough to be comfortable to use. The power button is a bit wider. Both also have great tactile feedback. No complaints.
Unlike the cheaper Infinix Note 11 line, which has a side-mounted fingerprint reader, the Zero X Pro uses an under-display one. It is a standard optical unit. These have come a long way in terms of performance since their inception, and the one on the Zero X Pro does not disappoint. It is snappy and accurate.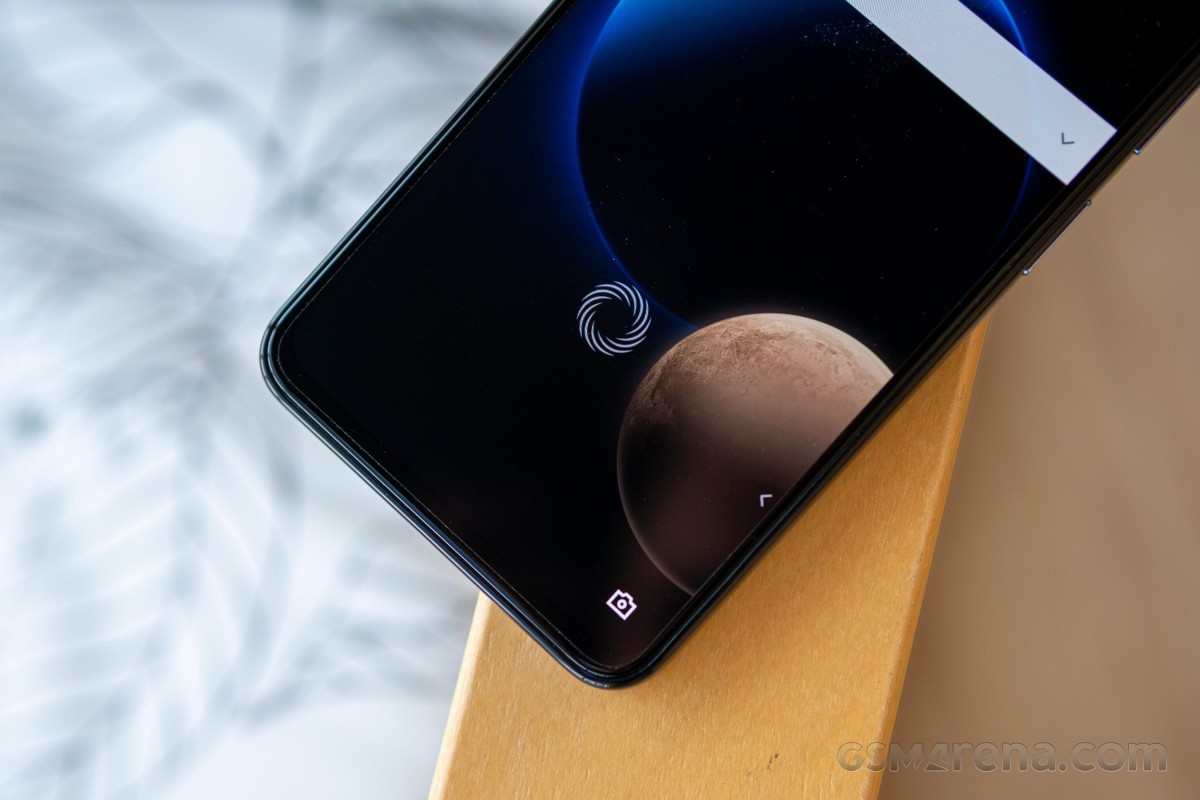 The left-hand side of the phone only houses a Dual Nano-SIM tray, which also has a dedicated microSD card slot. An appreciated little bonus since you don't have to choose between a second SIM or more storage. The two SIM slots support LTE and dual standby.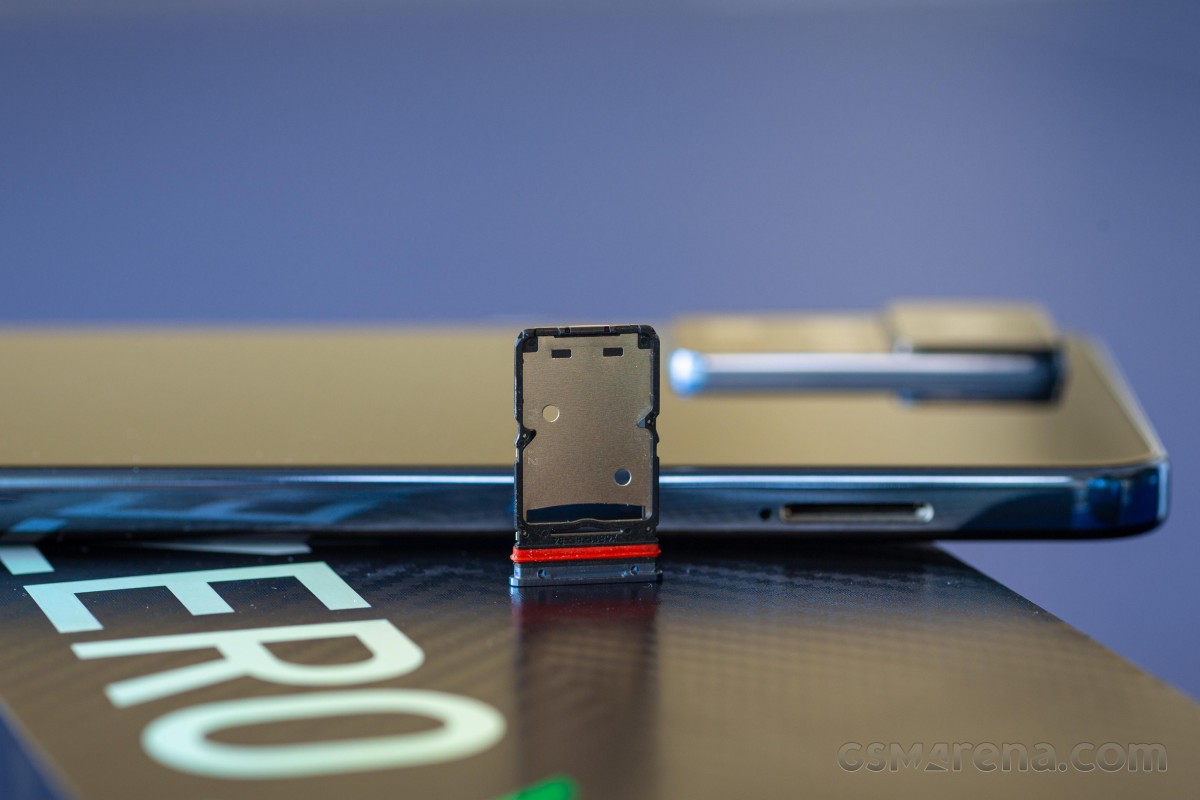 The top of the Zero X Pro is empty. There is no stereo speaker setup, so ne second speaker or a beefier earpiece here.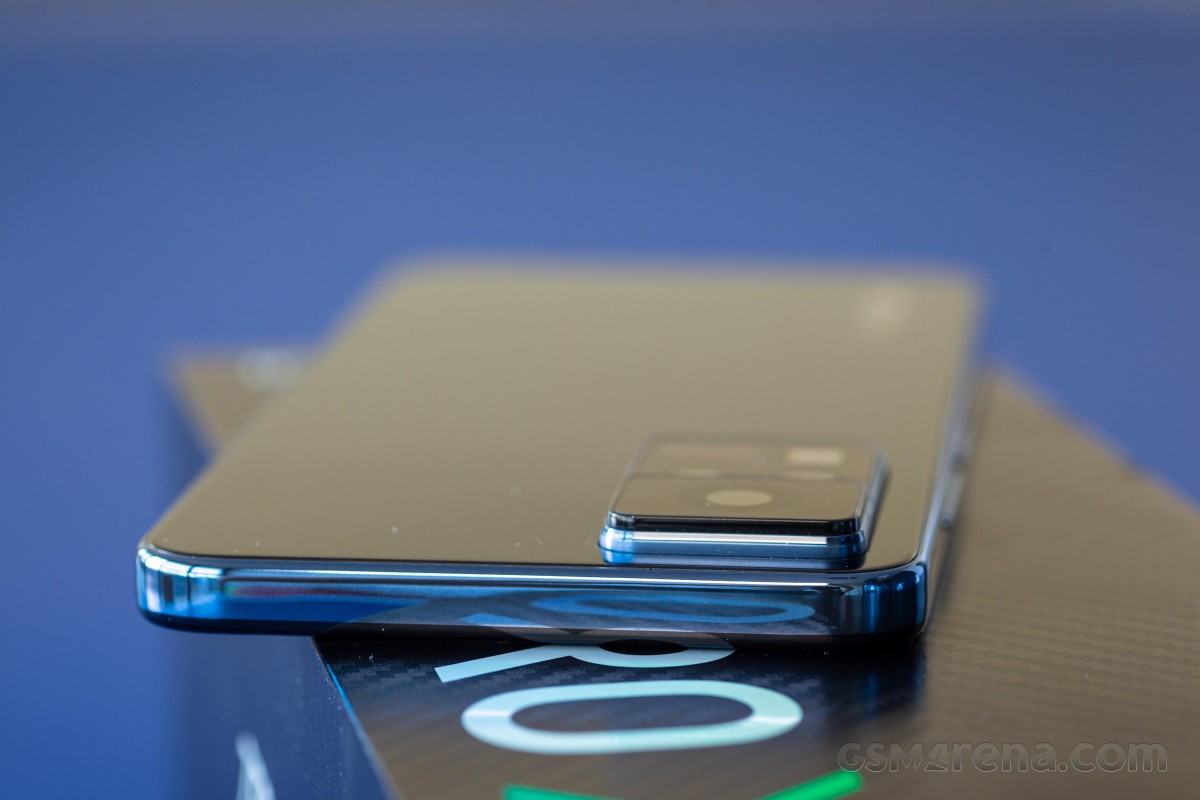 The bottom side houses the one dedicated bottom-firing speaker, as well as the main mic, a trusty old 3.5mm audio jack and a Type-C port. The latter supports up to 45W charging and has a USB 2.0 controller with OTG.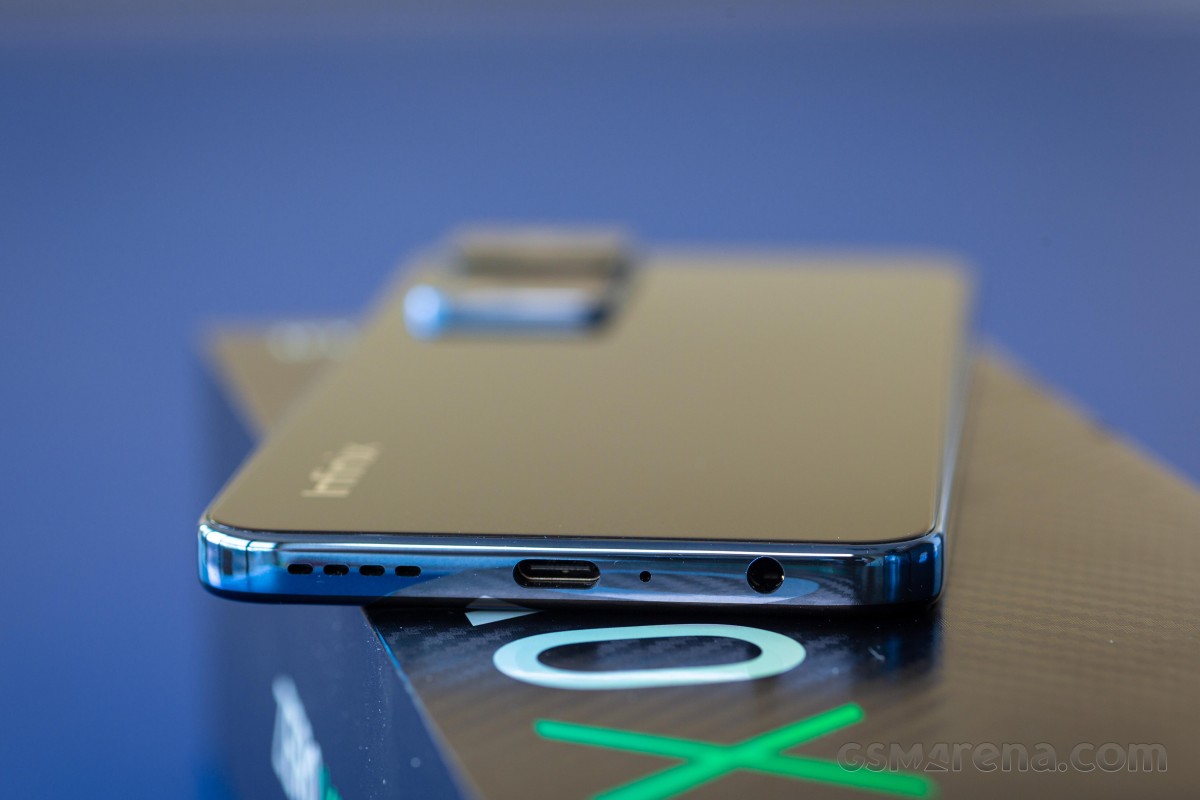 There is also an FM radio receiver on the Zero X Pro. In case you were wondering - no notification LED.
Anonymous
07 May 2022
tZj
Doubt it will receive Android 12 before 2nd half of 2022, if ever, given Infinix's poor record at software update.
Me observing as they're trying to sneak into the flagship market with low-end mediatek processors and xiaomi watching them 😂
infinix's nice they gave you the headset for this one in the box while other companies dont include one