Instagram rolls out Checkout in the US
Michail, 20 March 2019
It looks like the online shopping space will be getting more crowded as Instagram is moving in with its new Checkout feature in the US. You will now be able to buy products directly from brand posts without leaving the app.
Prior to the Checkout, you would be redirected to the brand's website to complete the purchase. The new feature simplifies the process to simply clicking on the item post, selecting details such as sizing and finally placing the order. Checkout-eligible posts will now feature a large blue "Checkout on Instagram" button.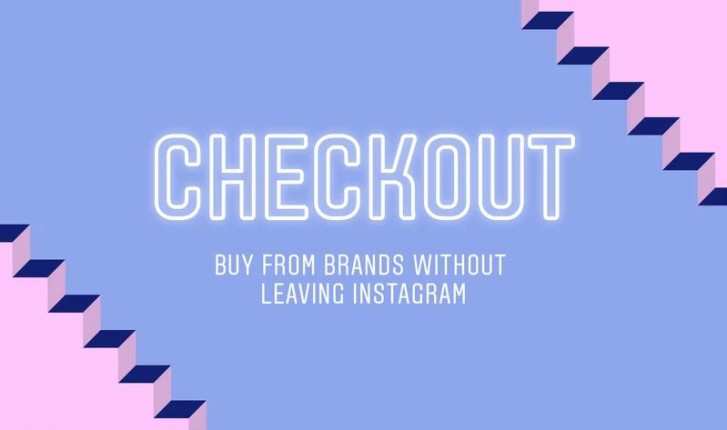 Once you make your first purchase you will be prompted to store your credit card details in Instagram for seamless, one-click shopping in the future. This data will not be shared with other Facebook-related apps. Instagram will also conveniently send out shipment and delivery notifications inside the app after the purchase is complete.
As of today, some 20 of the most popular clothing and cosmetics brands are featured with more coming soon. Interestingly, the first batch of brands to be featured were selected based on their popularity in terms of followers and prior shopping performance. Instagram will also take an undisclosed fee from product sales.
In a blog post, the Instagram Business team revealed that Checkout is only the start of a "long-term investment in shopping" and that more shopping features will be introduced this year.
The move makes a lot of sense for Instagram as a reported 130 million users are already viewing shopping posts and buying products they see on the app. The new feature could also be seen as a beta test before it eventually makes its way to the rest of the Facebook app lineup.
Related
This is exactly how Facebook turned from personalized social media to a marketplace. Now Instagram is doing the same. Next thing we know, the good 'ol Whatsapp turns into an e-commerce retailer.
I can see what's going on. They want to entice people into making impulsive purchases. Say you were wasting your time on this "soap sheble plate from". You come across a picture of someone that was modified on a computer to meet society's unreac...
Popular articles
Popular devices