IntelligentScan: Samsung Galaxy S9 may use a combination of iris and face scanning
29 January 2018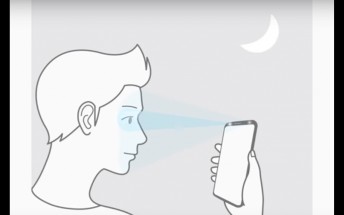 Samsung's upcoming flagships - the Galaxy S9 and S9+ - may feature a new, IntelligentScan feature for unlocking the phone. Spotted in the South Korean company's Settings app, the description for the feature says it utilizes "iris scanner and face recognition together for better results even in low or very bright light."
Here's a small video guide for the functionality:
Details are scarce at the moment, so questions like how will the feature work if the user isn't looking directly at the iris scanner remain unanswered (although, logically, facial scanning should take precedence in that case).
It's still nearly a month before the Galaxy S9/S9+ get officially unveiled, so we're hoping to hear more on IntelligentScan in the coming weeks.
Related