Interview: Realme 10 and past number series performance
Michail, 06 November 2022
Realme is debuting the first member of the Realme 10 series on November 9 and we managed to get an interview with Madhav Sheth - Realme VP and Head of Realme International covering some key aspects of the upcoming phone.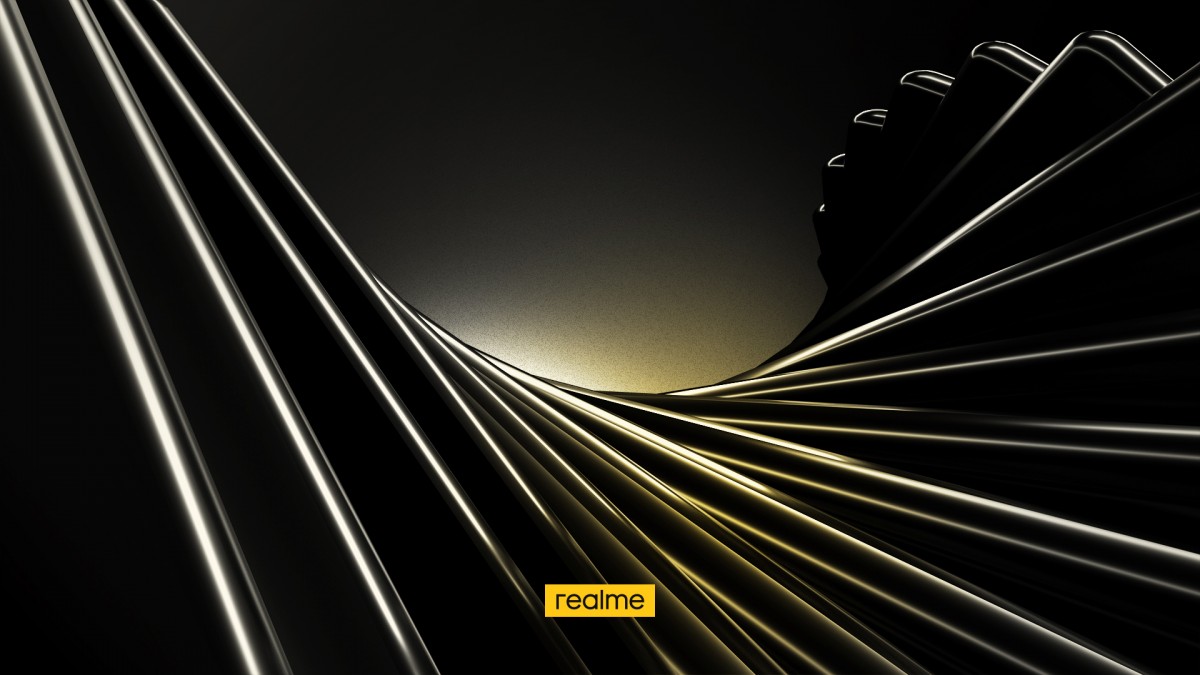 The interview covers the sales performance of past Realme number series devices, the key hardware features of the Realme 10, software support and some other interesting topics like consumer preferences for phone screen sizes and battery endurance.
Do you know how many units have the number series shipped?
More than 50 million units globally in total between the number and number Pro series.
What are your targets for the Realme 10 series?
I'm more of a product guy, so I prefer to focus on the product. The sales numbers are just an outcome of the right inputs, I've always believed.
Yes, but when starting manufacturing you must have a certain number in mind.
Definitely - we have our base figures, but we have our aspirational figures as well. The 10 series are going to be extremely important for us next year, but there are a lot of factors to consider. We have to understand that the world is going through a lot right now and the global supply chain is disrupted so making these predictions is extremely difficult. But even so we are extremely optimistic about the performance of the 10 series.
What were your main priorities when designing the Realme 10?
The most important things that a consumer looks are three - the processor, screen, storage and RAM. The camera is actually closely tied to the processor, because its capabilities are not just about the megapixels and the hardware, but also about the processing. We've focused on all of those key aspects with MediaTek G99, 90Hz AMOLED, and up to 16GB dynamic RAM.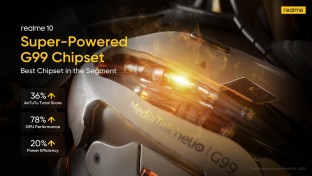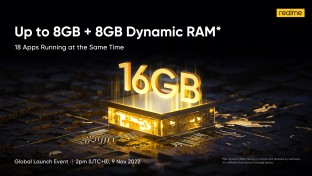 Realme 10 chipset and RAM specs
Since you touched on the camera - the Realme 10's main camera sounds like a downgrade compared to the Realme 9, what's your take on that?
Indeed we have a 50MP dual camera on the back and a 16MP selfie camera. However we've put in a lot of effort in optimizing the output of the 50MP main camera and its performance. So we really feel the results will not be any different from what the 108MP camera on the Realme 9 did. And this allowed us to deliver a better-rounded product without increasing the price.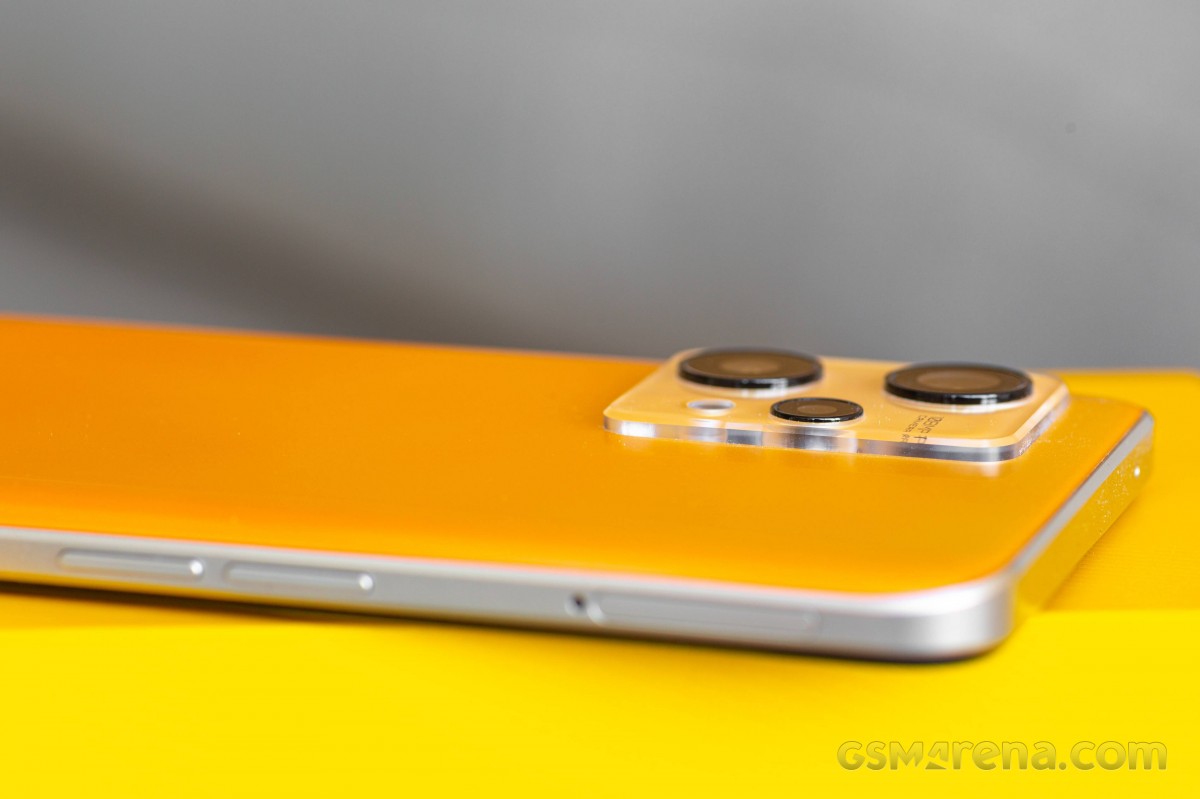 What kind of software support can users expect when they buy the realme 10?
We have committed to delivering two major upgrades for every realme phone. At the same time, we are closely monitoring the new policies, which are coming to Europe and may push the updates to almost 5 years. But while no final decisions have been made there yet buyers can expect at least two major upgrades when getting the Realme 10.
What is, in your opinion, the optimal battery life for a phone? Where do you draw the line when looking to balance phone size and endurance?
I consider battery life as three separate aspects. One is the size of the battery, second is the charging speed and finally there are the software optimizations that ensure the best possible performance. What we have seen is users normally expect a 5,000mAh battery with a 33W and above charging support. For Realme 10, we managed to offer 5,000mAh battery with a super slim body, the slimmest Realme ever released for global.
People want their phones to last 8 hours to 12 hours of even the heaviest multitasking. They are also looking at the time it will take them to recharge the phone after depleting its battery. Realme 10 can easily last a whole day even when users are gaming with it and recharge to 50% in merely 28 minutes; And we try our best to minimize downtime for charging.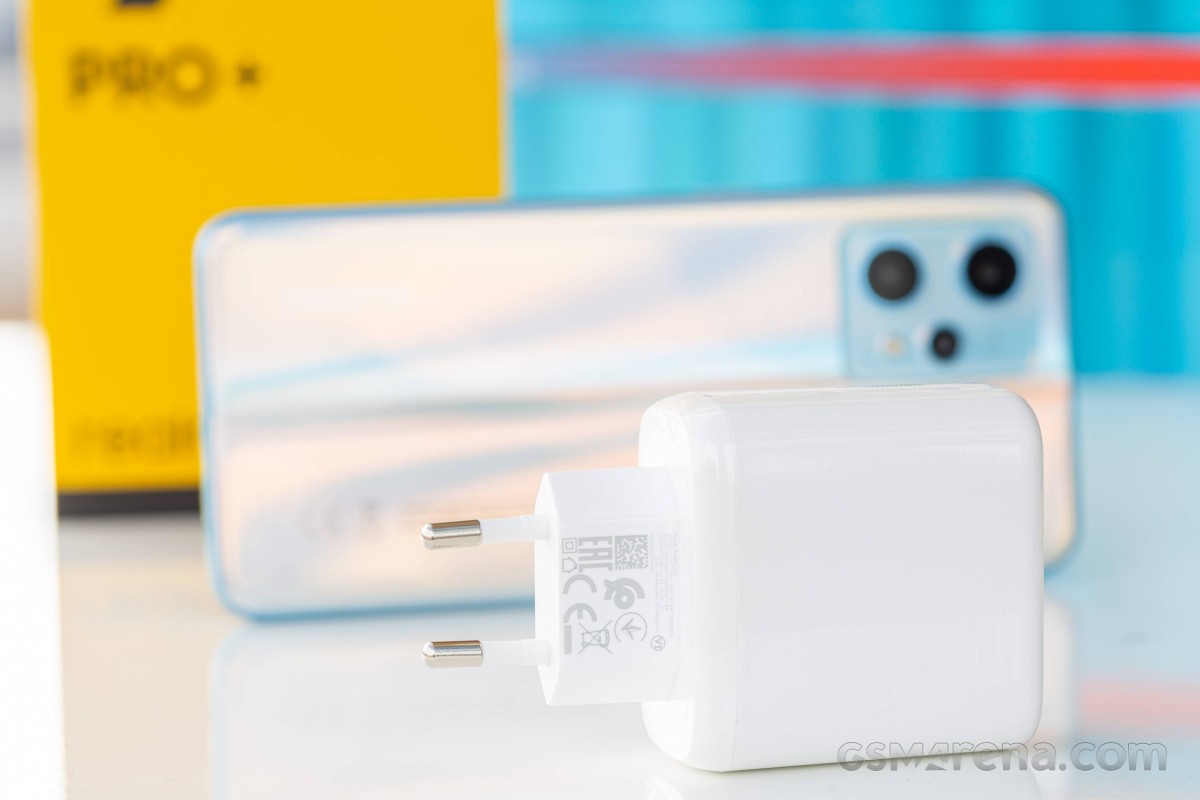 With Apple giving up on the mini can we officially pronounce the compact phone dead? Do you see screen sizes stabilizing between 6 and 7 inches as people can't comfortably hold larger devices?
I will not comment on Apple's strategy, because they have their own consumers and strategy. But in general I believe people are looking as a bare minimum at 6-inches and above screen on their phones.
The reason is, again, heavy users and multi-tasking - no matter if you are using Navigation, gaming, checking email or reading a book (which is becoming increasingly popular) you need at least a 6.4-6.5" screen to do things properly. So I think 6" will be the bare minimum going forward, because of the way the apps are designed these days.
Any parting words?
What we are trying to do with the Realme 10 series is differentiation at new price point. I would not say outright innovation, because the things have already been invented, but what we are trying to do is bring that innovation at price points where people have not been able to enjoy it before.
The 10 series this time will bring three leap-forward innovations to our users: performance, display and design. Realme 10 will be a performance-focused variant and stay tuned for the other two models
Related
emmc is even worse. theres the virtual ram feature on few bbk phones. especially if the device is updated to android 12.
the problem here isnt about the chipset. OEMs tend to jack up the price with their products whenever a new chip came out. the pova 4 deserves well for the price.
Anonymous
07 Nov 2022
D79
tbh, everything after realme 6 seems like a downgrade in a way or another in terms of money to performance in all aspects
Popular articles
Popular devices
Electric Vehicles