iPhone 16 Pro Max renders leak showing it next to the iPhone 15 Pro Max
Vlad, 22 May 2023
The iPhone 15 family is due to arrive this fall. That's still some months away. And yet, today we get our first look at the iPhone 16 Pro Max, which is expected to launch in the fall of 2024. While for this year Apple has widely been rumored to stick with the Pro Max branding, apparently there's a chance that will change next year, when we could be seeing the iPhone 16 Ultra replacing the iPhone 15 Pro Max.
The renders below are CAD-based, and they show the iPhone 15 Pro Max and iPhone 16 Pro Max / Ultra side-by-side. This way you can clearly visualize the increase in size for the iPhone 16 Ultra, which has recently been rumored.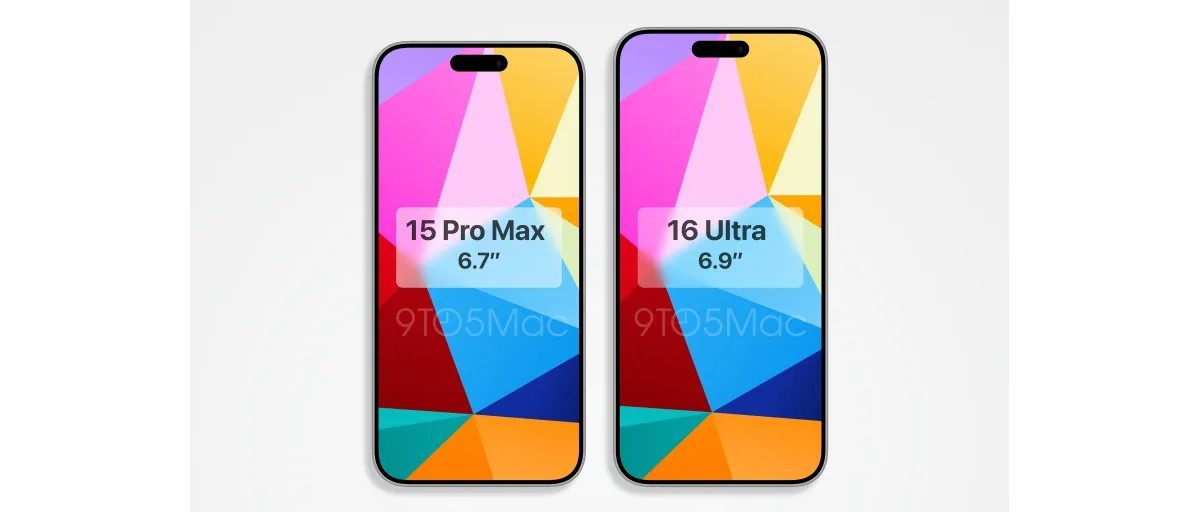 The 6.9-inch screen will be much taller than it will be wider, but it still will be wider - estimates put the iPhone 15 Pro Max's width at 76.7 mm, while the iPhone 16 Ultra will allegedly measure 77.2 mm. That's at the very far end of what feels comfortable for most people, and Apple is pushing things ever further even so.
The iPhone 15 Pro Max is said to be around 159.8 mm tall, while its successor will grow to 165 mm. That's a pretty significant shift, especially for Apple, a company otherwise known for how conservative it is with such things. The smaller iPhone 16 Pro will grow too, compared to the iPhone 15 Pro, but at least that one has a good excuse - it will house a periscope zoom lens and apparently that's why.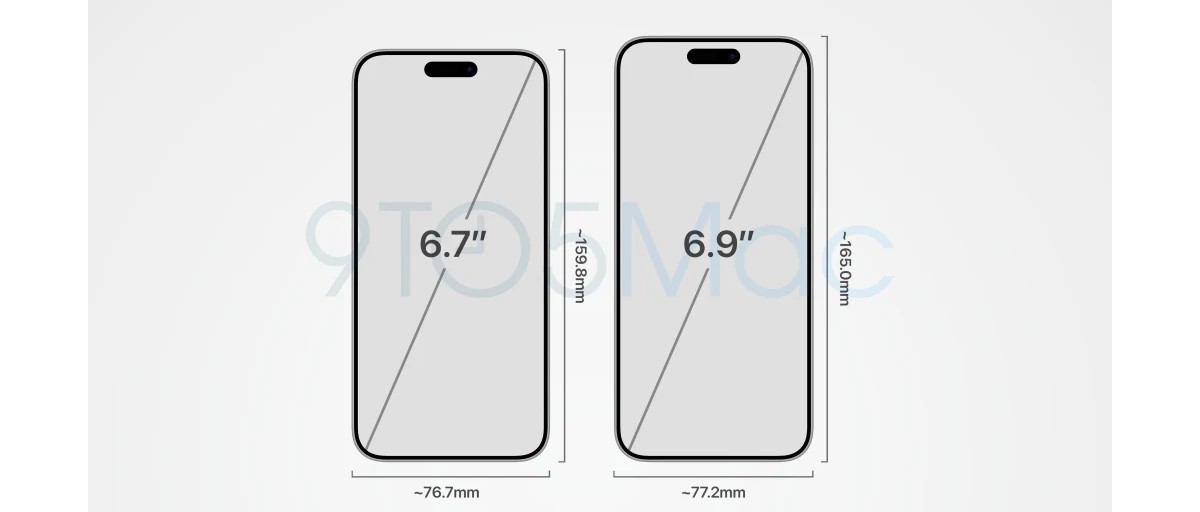 On the other hand, the iPhone 15 Pro Max will already fit a periscope zoom lens in its body, so it's unclear why the iPhone 16 Pro Max needs to be even larger. Of course, it's very early in the rumor cycle - the launch of the iPhone 16 family is about 14 months away still - so we have no doubt more info will be outed in the future. Stay tuned.
Related
Anonymous
29 Jun 2023
mij
Is it comfortable??
Steve Jobs advice
12 Jun 2023
JKQ
Dear Apple, All this ridicule of the larger dimensions of the Smartphone comes from those who obviously have small hands (kids maybe). You are not the only one in this world. There are also people who have big hands. Yes, we need all si...
Anonymous
03 Jun 2023
NhR
This looks ridiculous, it only makes sense on the Samsung S Ultra series because it has a stylus that's actually useful for general note-taking, and some light studying. What's the point here? The 6.7 is already too much for a phone without...
Popular articles
Popular devices
Electric Vehicles