iPhone 6C rear casing reportedly shown in leaked pictures
30 March, 2015
Last week we first heard about the prospect of Apple launching an iPhone 6C later this year, and today we already get a couple of images purportedly depicting its rear shell.
The iPhone 6C is supposed to be the successor to the iPhone 5C (which didn't come last year at the unveiling of the iPhone 6 and iPhone 6 Plus). Rumor has it that the iPhone 6C will become official alongside the iPhone 6S and iPhone 6S Plus this fall.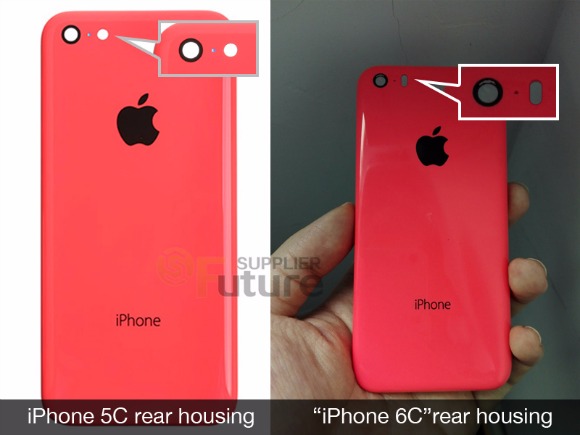 It's been alleged to come with a 4-inch touchscreen, just like the iPhone 5C, but with the A8 chipset employed by the iPhone 6. That said, the iPhone 6S should get an A9 SoC, so the 6C will be one generation behind in that regard (as was the 5C when it launched).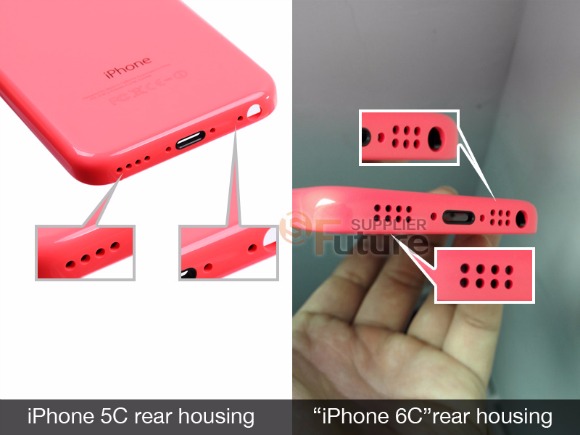 The iPhone 6C is to have a Touch ID fingerprint sensor, as well as NFC support. In terms of design, little will be changed when comparing it to its predecessor. As you can see from the photos above, the body will be very colorful, and made out of plastic. It does however look like the 6C will get a dual-LED flash, as well as two distinct speaker grilles on the bottom.
Hopefully you've had your standard-issue grain of salt nearby for all of this, as it's nothing but an unconfirmed rumor at this point. If the iPhone 6C does become reality, then expect it to be offered for free or $99 with a new two-year contract in the US.
Thanks for the tip, Ashwin!
Related
AdamBoy64
03 Aug 2015
Fv4
The rumours on this one have gone cold. Guess it's probably not happening - at least, for the foreseeable future.
AnonD-9000
03 Apr 2015
ITE
Nothing major? From first gen iphone made from plastic curvy plastic then iphone 4 with flat steel n glass then iphone 5 from Al and glass and now iphone 6 with AL unibody.. U said nothing major? Ur samsung is made from plastik n plastik n plastik ag...
Jesus, apple fanboys saying to Samsung and Sony their phones look all the same. Just look at your phones. Nothing major changes in like 2-4 years...
Popular articles
Popular devices
Electric Vehicles