iPhone 6s rumored to sport 2GB of RAM, Apple SIM too
04 March, 2015

If Apple will keep doing what it's been doing for a few years, in 2015 we're bound to see the iPhone 6s and iPhone 6s Plus launch. And now it looks like the first rumors about the duo are starting to surface.
According to an unnamed "person familiar with Apple's future product plans, who has provided reliable information in the past", the iPhone 6s will boast 2GB of RAM.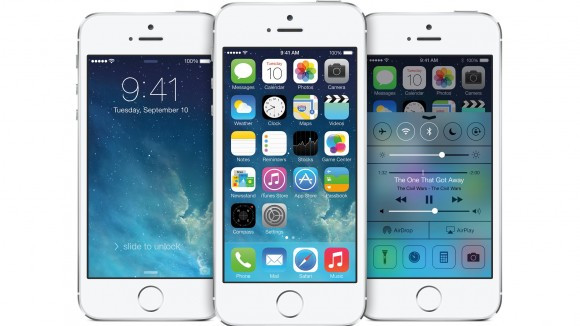 That's double the amount found in the iPhone 6 and iPhone 6 Plus, and it would mark the first bump in RAM capacity for Apple smartphones since the iPhone 5, which launched in 2012.
Before the iPhone 5, the iPad 3 got 1GB of RAM first, and nowadays the iPad Air 2 already ships with 2GB, so if history repeats itself the increased amount of memory should make it to the next-gen iPhones.
2GB of RAM would obviously enable smoother multitasking, but it might apparently take a toll on battery life in the process. Regardless, this feels like a common sense move so it's probably going to happen.
Less certain seems Apple's rumored decision to ship the iPhone 6s (and 6s Plus) with the Apple SIM that debuted alongside the aforementioned iPad Air 2 last year. On the tablet, this lets you quickly sign up for a data plan at any participating carrier straight from the Settings. It requires no contract signing and lets you switch carriers at any time.
And those two things are exactly what would make shipping Apple SIMs inside iPhones quite unlikely. Carriers love contracts, and they aren't going to give them up - not even for Apple. What might happen is some sort of a compromise, perhaps with handsets bought from Apple itself coming with Apple SIMs, while those purchased at carriers would be locked to one network as before.
The new iPhones could be outed in September, and released a few days (or weeks) after the official announcement.
Related
You speak English the same as my cousin do ... Anyway keep up the good work :)
You keep side tracking the whole picture and acting like it's only Samsung in the equation. You therefor have lost the battle.
Again you are side tracking and lying. The point is Apple's profits are at a much higher margin because they sell much cheaper hardware at much higher prices. And sales configures and part costs 100% specifically prove this. You cannot deny it. ...
Popular articles
Popular devices