Apple smartphone sales growing strongly as global smartphone market declines in Q2
Ricky, 31 July 2020
The latest report from Canalys outlines the current state of the global smartphone market at the end of the second quarter of 2020. Although the overall smartphone market has been declining sharply since Q1 of this year due to COVID-19, Apple is the only top smartphone seller that has grown YoY compared to last year.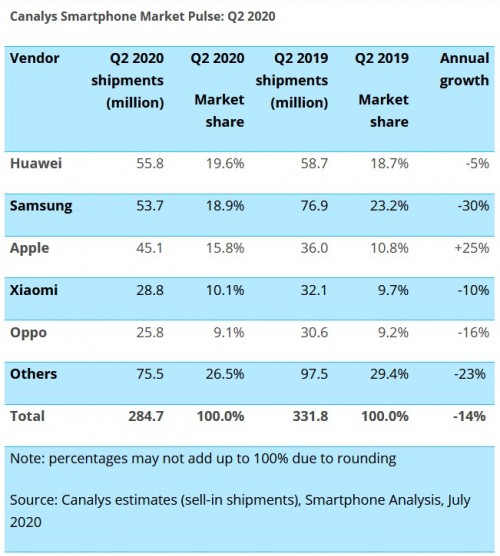 The overall market is down 14% this quarter with 284.7 million (estimated) units sold compared to 331.8 million units shipped in Q2 of 2019. Samsung saw the largest drop this quarter with a 30% decline YoY with Oppo down 16%, Xiaomi down 10%, and Huawei down just 5%.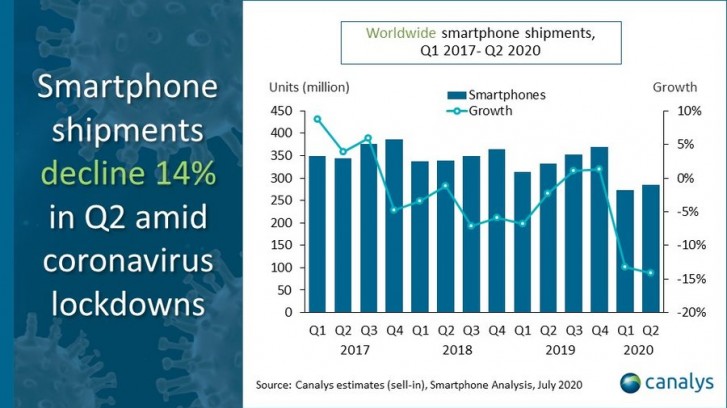 Apple's growth is no miracle. It was largely thanks to the company's launch of the iPhone SE. It convinced many legacy iPhone owners (owners of the original iPhone SE or iPhone 5S and under) to "upgrade", and it was the company's cheapest smartphone at $399. The iPhone SE accounted for about 28% of Apple's global sales this quarter.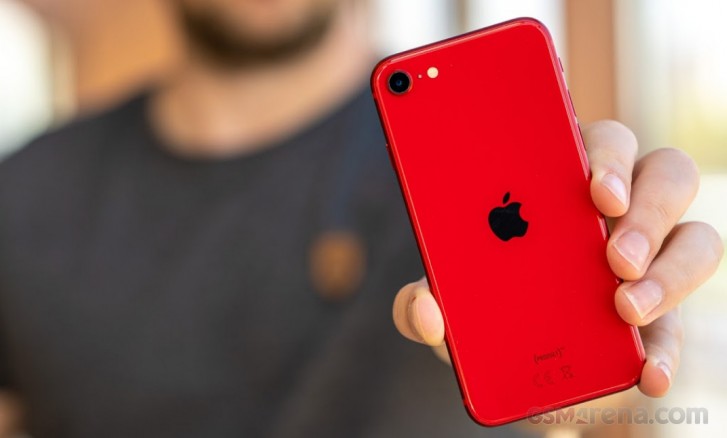 Apple iPhone SE (2020)
Apple defied expectations in Q2. Its new iPhone SE was critical in the quarter, accounting for around 28% of its global volume, while iPhone 11 remained a strong best-seller at nearly 40%. iPhone SE will remain crucial to prop up volume this year, amid delays to Apple's next flagship release.
Apple has also seen a 35% growth in the Chinese market, shipping 7.7 million units to Chinese consumers. Apple was also quick to adapt to the pandemic, doubling down on digital customer experiences as more people were required to stay at home.
All smartphone makers will have to adapt to the pandemic if they want to keep smartphone sales up. With everything happening, perhaps buying a new smartphone won't be the first thing on the average person's mind. They need to be able to cater to all price ranges and offer buying options for those who can only shop from home.
Related
People are telling you but you don't LISTEN, I don't call anyone hard headed for nothing, here are the posts you would ignore: "I've been saying for years that smaller phones need to make a comeback, and this is just more ...
I also never called you names (*analogous to android boys*). Maybe when you learn how to be civil in sharing your opinion then you'll start posting without the guise of anonymity. This being said, I still believe that the SE has major flaws. ...
It seems you're judgmental and blinded by your additive brand coziness. I've never compared Android and iOS coz it's a personal preference imho. I've also never compared any other phone (neither Android nor iPhone) with the SE.
Popular articles
Popular devices