Consumer Reports says iPhone X has the best camera, Google Pixel nowhere on the list
Enrique, 01 March 2018
Consumer reports has released an updated Top 10 smartphone camera list. Before we get to this list, we should note that Consumer Reports tests are designed to test resolution, color accuracy, visual noise, and dynamic range in still and video image.
The iPhone X sits at the top of this list with the iPhone 8 in second, and the iPhone 8 Plus coming right behind in third... Wait... What? How did Consumer reports conclude that the iPhone 8 Plus, the pricier one that has a second camera, is one rank under the iPhone 8's single shooter? Sadly, Consumer Reports hasn't said how, at least not to non-subscribers.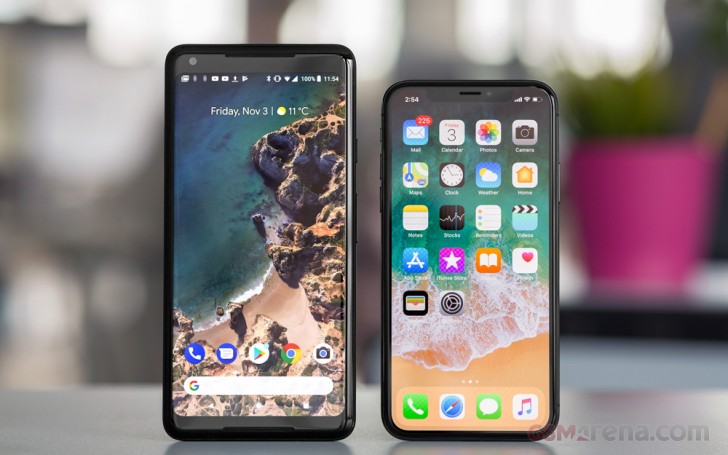 We acknowledge that both Samsung and Apple make very good smartphone cameras that are performing at the very top among other smartphones. However, the entire Top 10 list only compares Apples to Samsungs. We'd expect to see the Pixel 2 somewhere in this list as the Pixel 2's HDR+ camera magic has been praised by so many smartphone review outlets, ourselves included.
Here is Consumer Reports' Top 10 list:
In fact, the differences among this group are so small that they could be chalked up to variations in our test samples. As a prime illustration of this, the Samsung Galaxy S8, S8+, and S8 Active phones use the same camera, but the S8+ appears a few spots ahead of the S8 and S8 Active. - Consumer Reports
Anyway, there must be some methodology to how Consumer Reports scores smartphone cameras that we aren't getting. Whatever the case may be, it looks like smartphones with exactly the same cameras can score higher than others. Also, how is the iPhone 6S Plus (from 2015) two slots ahead of the Galaxy Note8?
Do you agree with Consumer Reports' Top 10 list to any degree? Let us know what you think in the comments.
Related
Pretty pointless article...the list, as you say, only includes Apple and Samsung phones!!
No, i totally disagree with this list.. The list should include Apple iPhone X, Google Pixel 2 XL, Samsung Galaxy Note 8, etc. at top.
But when consumer reports ranks something by Samsung as the best smartphone, you'll happily display the information on your website!
Popular articles
Popular devices
Electric Vehicles