9 reasons to upgrade to iPhone XS Max (and 3 not to)
Ro, 23 September 2018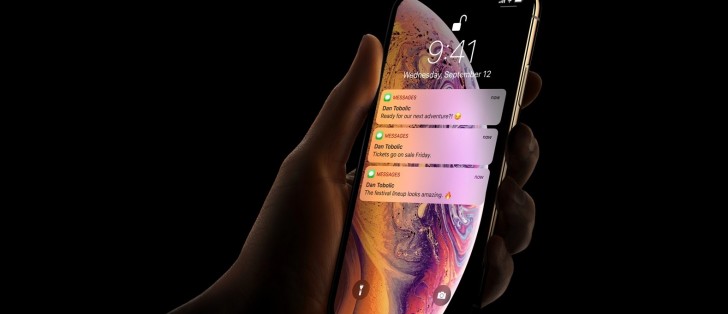 First, let's get this out of the way - if you are currently a happy owner of the iPhone X, or even not-so-satisfied one, don't bother. Even if you are eyeing the extra screen real estate on the XS Max, the price premium is just not worth it. But if you are coming from an iPhone Apple, or even an iPhone 8 Plus, there are a few compelling reasons to opt for the iPhone XS Max. We'll now try and summarize all you stand to gain by going for Apple's latest and greatest:
Camera
The camera quality on the new iPhone XS Max has been vastly improved all thanks to the revamped 12MP main sensor. The lens retains the f/1.8 aperture, but pixels are now considerably bigger - 1.4µm.
Plus there is an updated bokeh rendering that allows you to adjust the depth after the photo has been taken. There's also a new Smart HDR feature enabled thanks to the A12 Bionic chip. Additionally, you get zero shutter lag, 4 frames buffer, long exposure and additional interframes that are merged into a single shot for that perfect portrait.
Video recording is also better - it can record stereo audio (finally!).
Chipset
The new A12 Bionic chipset is promised to deliver 15% better performance than the A11 Bionic and up to 50% better efficiency through its hexa-core CPU and quad-core GPU design. The latter is said to be 50% faster as well.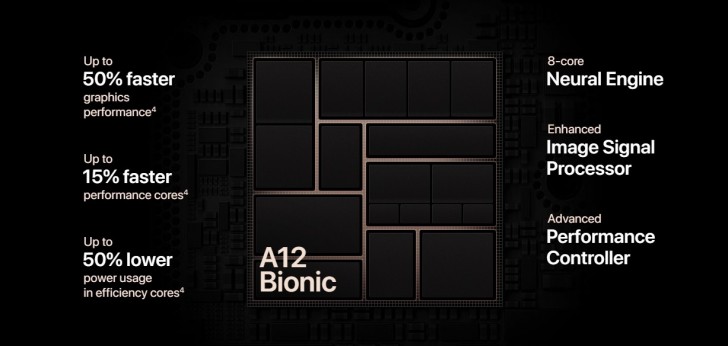 In addition, the new iPhone XS Max - along with the iPhone XS - are the first iOS smartphones with 4GB of RAM.
Screen size
It's an XS Max, after all - the centerpiece here is the large 6.5-inch OLED screen. Although notched, this is the largest screen on an iPhone to date with an impressive screen to body ratio. The more modern look that comes with that is not to be underestimated either. We've been seeing the same front design with thick bezels ever since the iPhone 6 came around.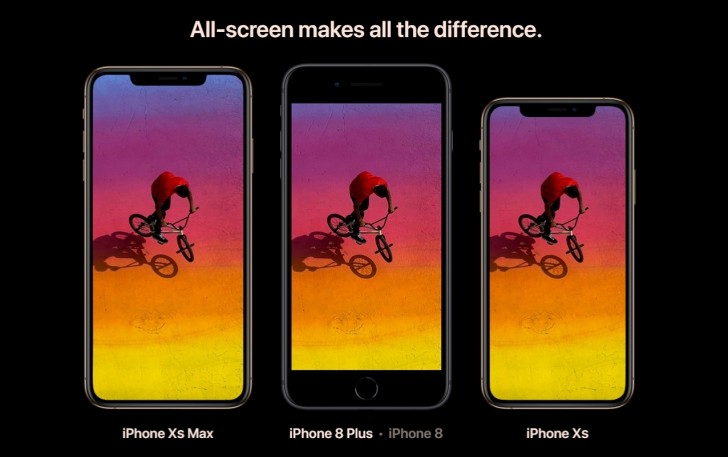 Screen resolution
The bigger display comes with better resolution. Despite being considerably larger, the iPhone XS Max retains the same 458 ppi (pixel density) as the iPhone X while packing more pixels than the iPhone 8 Plus.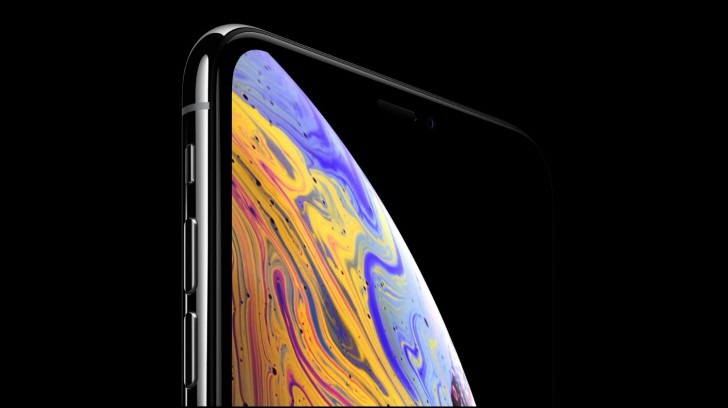 Battery
Still no solid metrics about the battery but Apple promises endurance about the same as the 8 Plus. The latter scored well in our battery tests, so we expect the XS Max to be a worthy successor.
More storage
Long gone are the times when Apple was offering merely 16GB as a base memory configuration. The new iPhones start at 64GB and can go up to 512GB, although you have to pay a hefty price to acquire that much storage. You would really need to consider the $350 more for the 512GB variant, but even if that's not your thing, it's better to have the option than not.

Gold color
Last year's iPhone X came only in silver and black so seeing the gold option on the modern XS Max will surely attract some customers. The gold variant really does look cool with that stainless metal side frame and glass back.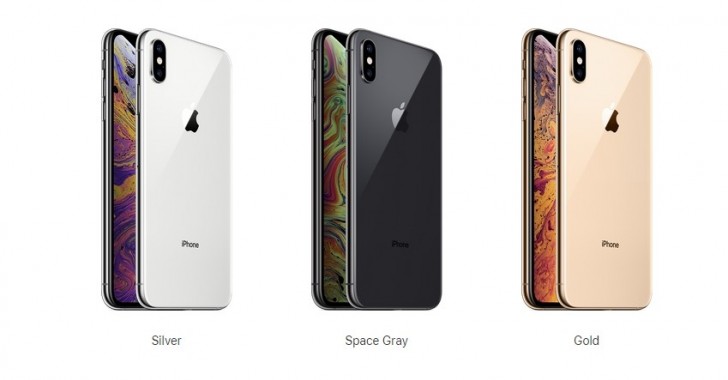 IP68 dust and water resistance
Apple introduced water and dust resistance with the iPhone 7 and 7 Plus, getting IP67 certification for both, while this year's iPhones boast IP68, which ensures even better protection. To put things in perspective, the IP67-rated smartphone can be submerged into 1m for 30 minutes while the IP68 certification gives you 2m for 30 minutes. So if you spend your time around water a lot, this would be another good reason to upgrade.
Most durable glass
Apple says the glass on the back is the most durable one on a smartphone. While we can't confirm whether this is true or not, this means it's more durable than the existing iPhones for sure.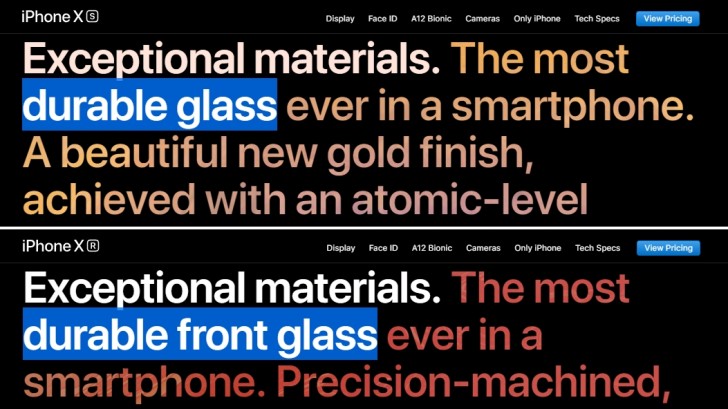 Unfortunately it's not all that easy as the new iPhone flagship would also have you make a few compromises, chief among which is:
Price
Last year's riots against the iPhone X's $1,000 price hike seem like a distant memory, but it's hard to ignore that the iPhone XS Max costs even more the starting price is $1,099.
And the storage upgrades can get it up to the mind-boggling $1,449. And despite the eye-watering sum, Apple didn't bother including the 3.5mm audio adapter in the box, which costs just $9 when sold separately.
Size
Even if you are looking to upgrade from a non-Plus model, the size of the iPhone XS Max might put you off. Yeah, it offers a bigger display and has more screen real estate, but it will take some time for you to adjust to the big body.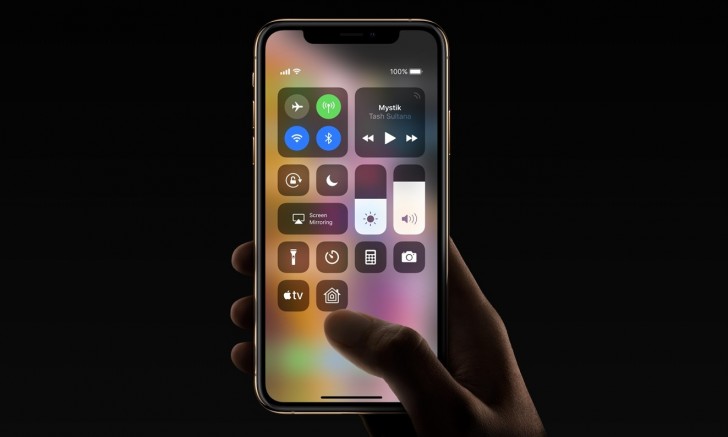 Still no fingerprint
Those coming from non-X iPhones will constantly be reaching for that fingerprint reader on the front. Again, Apple refuses to put the Touch ID on the back of its iPhones, so you are stuck with Face ID as your only biometric security method. The good news is that the Face ID is improved compared to last year's solution when it comes to speed and reliability.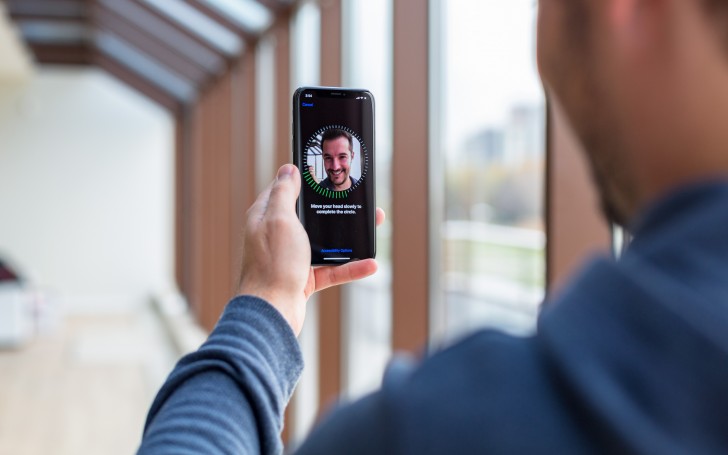 So what's your thought? Is it worth upgrade from any of the last generation iPhones or you'd rather wait another year?
Related
Hatematehuawei
22 Jun 2020
M9r
I now couple of people who have huawei pro20, it starts lagging in first 2 months! It's not even worth a 500 bucks mate!
Anonymous
28 Sep 2018
pj8
No doubt, go for it even if you have an X. The X still get good price, and the used Xs Max will be worth a load of money in 1 year. Right now it can look like there are too many used X for sale but that will change once the Xr is out, a lot of people...
I just wouldn't get an iPhone in the first place (even though I do have one, I was not allowed to get an Android phone for some reason?)
Popular articles
Popular devices
Electric Vehicles