Just in: Lenovo Moto M hands-on
Kaloyan, 16 December 2016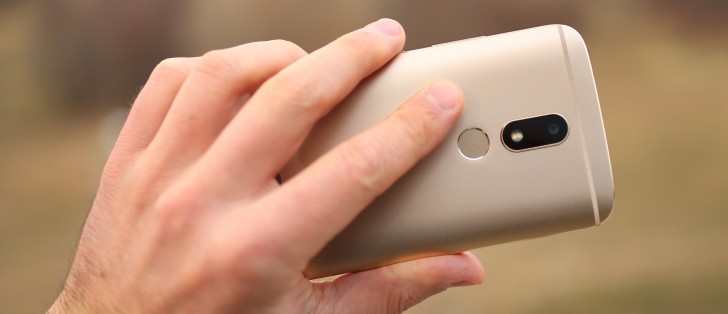 The Lenovo Moto M was announced a month ago, and its popularity is growing steadily ever since. The mid-ranger leaked quite a few times before, teasing various features before its premiere.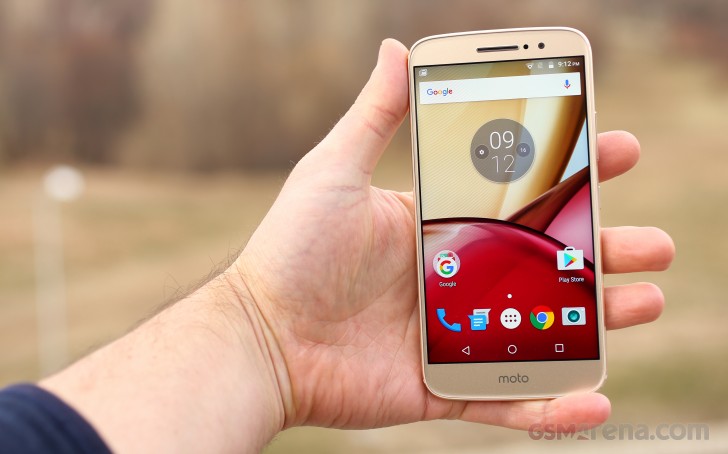 Even though on paper the Moto M does not offer anything to make it stand out in the crowd of mid-rangers, it still made it to lots of wish lists for the holiday season. We surely are curious why people are loving the Moto M so much and we'll find out very soon.
Lenovo's Moto M key strengths include an all-metal body, a lively 5.5" IPS display, Helio P10 chipset with 3 or 4GB of RAM, and a very good camera package with 16MP rear and 8MP front snappers. The rear-mounted fingerprint sensor is a first for the Moto series, but a long-awaited change.
The Moto M's exterior seems worthy of a phone of much higher standing. The design is all-metal and seamless as the back fades gently into the side frame, which eventually ends on a chamfer right next to the screen glass.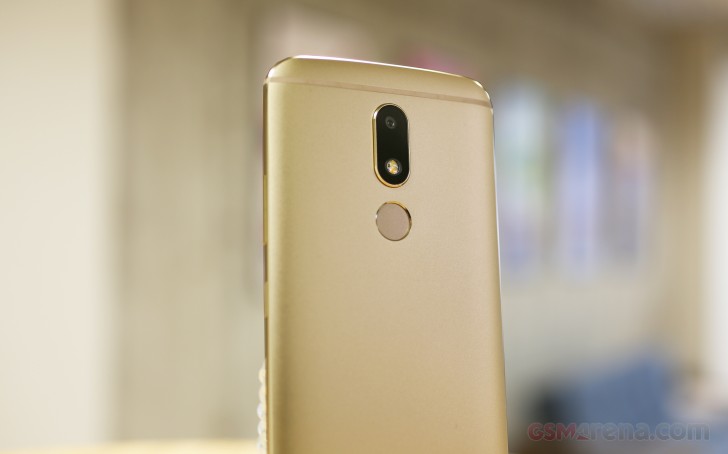 The antenna bands are of our preferred type - tiny, and look like they are carved into the shell rather than splitting it in three parts. We've seen better, but we've also seen worse, so we wouldn't change a thing in the Moto M, especially given its mid-range status.
The 5.5" IPS screen of 1080p resolution has become a standard these days for the class and there are no surprises here. Our test will show how good it actually is, but we are glad Lenovo allows us to choose the color mode - regular or vibrant.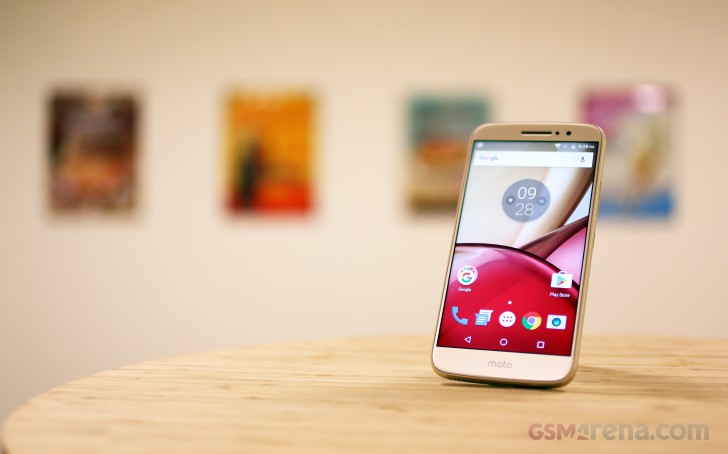 The Moto M is the first ever Moto to put the fingerprint scanner on the back. While Huawei opened the market to the trend, the rear-mounter sensors are now pretty much everywhere and we are glad Moto went that way. And this move is definitely a long-awaited change for the Moto fans, which were already used to resting their fingers on the signature M dents at quite a few Moto phones' backs.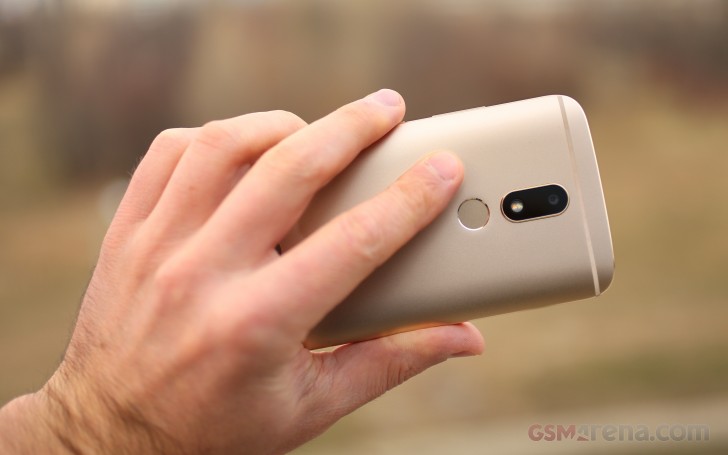 There is a 3,050 mAh battery that powers the Moto M, which is about average these days. It supports MediaTek's Pump Express 3.0 and will recharge very quickly. MediaTek chipsets aren't normally doing very well in terms of power efficiency but the P10 chip in the Meizu m3 max did splendidly so the battery life test will make for an interesting read.
We've met lots of Helio P10-powered smartphones and while they don't offer great processing they do alright with everyday tasks. Its graphics scores are rather mediocre, though, so chances that the Moto M end up a great gaming phone are slim.
There is a 16MP main camera with phase-detect autofocus, which sounds quite interesting. It has f/2.0 aperture and a dual-tone LED flash, but the sensor's pixels are smallish at 1µm. The good news is there is a Manual mode where you can tweak the focus, exposure, white balance, and even shutter time. The front snapper is of 8MP resolution and should produce pretty decent selfies.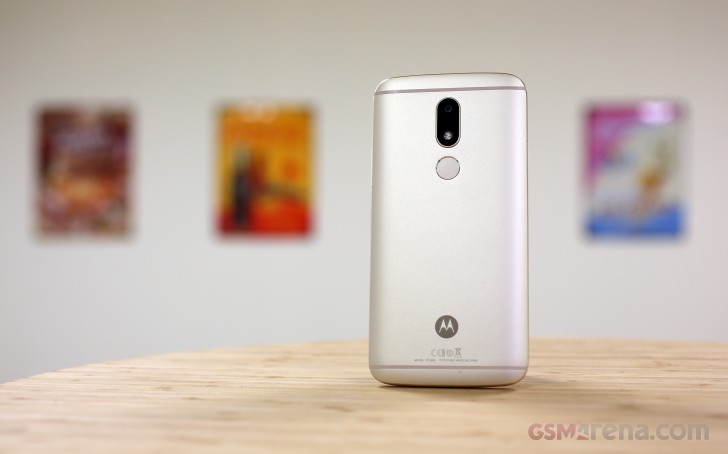 You bet the Android Marshmallow running on the Moto M is as pure as it can get. There are no Lenovo modifications whatsoever, nor there are Moto apps we used to see on the previous gen Moto phones. The only non-default Android app you will find is the Dolby settings app. That's great for the storage - the Android OS takes about 7.5GB and the remaining 24GB are all at your disposal.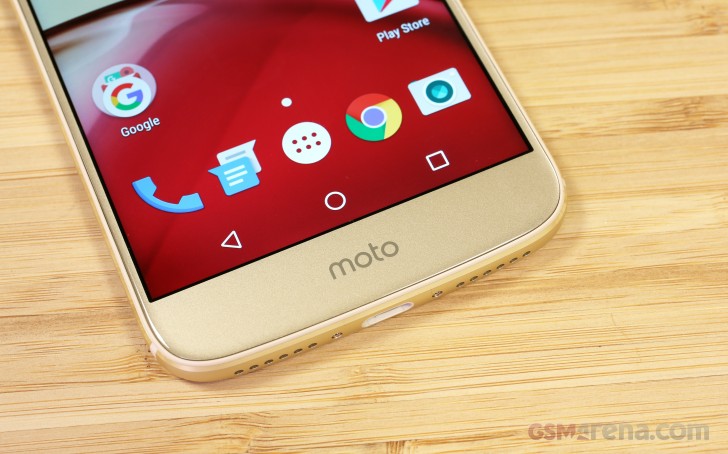 Moto M has already entered our review pipeline and is getting though our usual tests as you read this. We'll be outing its review very soon, but we can confirm for you a few things to get you started - the build quality and handling are superb, the screen is very promising, while the Android OS runs very smoothly. Oh, and it filled about 40% of the battery in less than 20 minutes.
Related
I bought this phone for new year. I really dont have good opinion. Battery is very poor. Previously i had 4yrs old Samsung Note 2, that phone battery was faar better than this one. I should not have bought it.
AnonD-627954
11 Jan 2017
vGW
Moto M Plus laungh is rumor or ture ?
AnonD-627954
10 Jan 2017
vGW
Moto M Plus ie relesed ag..?
Popular articles
Popular devices
Electric Vehicles