Latest Samsung Galaxy A70 update brings Type-C headphone support
Peter, 27 September 2019
The Samsung Galaxy A70 is one of the brand's best midrange offerings. Samsung is now making it even better by pushing a new firmware with camera improvements, better security and support for type-C headphones. Firmware version A705GMDDU3ASI2 comes in at 648 MB and is already pushed out in India.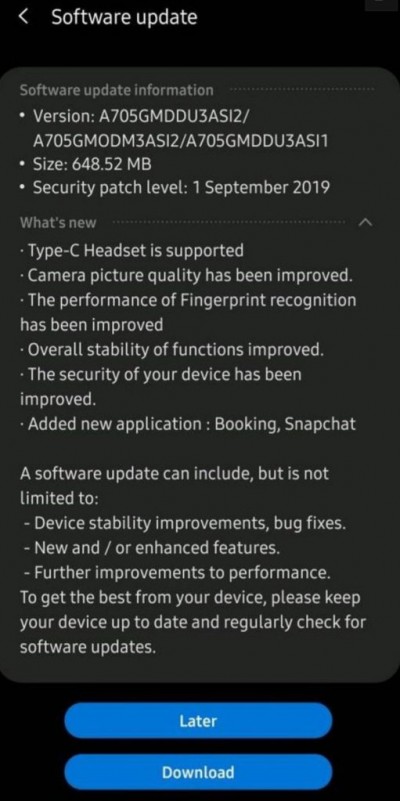 Samsung has tweaked the under-display fingerprint performance which should be more reliable now. The camera quality should also be up a notch and overall stability issues should be ironed out.
One of the more interesting features is the added support for Type-C headphones which gives users an alternative to the 3.5mm jack. The September security patch is also part of the latest update.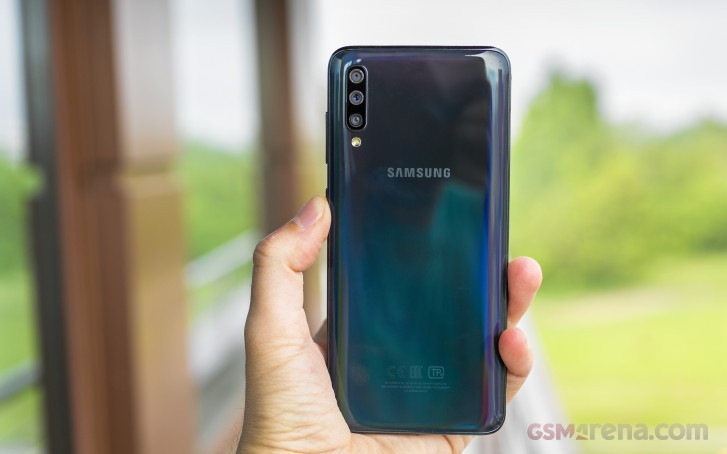 Unfortunately, Samsung's recent trend of adding third party bloat continues as the update also comes with the Booking and Snapchat apps but as always they can be easily removed if you wish to do so. The new firmware will follow a staged rollout and will hit more regions in the coming weeks.
Related
To be clear, they are adding headset profile, not headphone profile. I can already use headphones through USB-C, but for any use of the microphone, the audio is re-routed through the phone ignoring the headphones. I use Pixel buds and I would absol...
If u're from Portugal, and if u have an A70 from MEO, u are only in software version xxxASGx (have check it right now and no software update is available by now). Still have to update to software version xxxASHx and then to version xxxASIx. Maybe...
Love the Community
29 Sep 2019
Fv4
What do you mean?
Popular articles
Popular devices
Electric Vehicles