Lenovo K6 Note review: Noteworthy
Noteworthy
GSMArena team, 11 January 2017.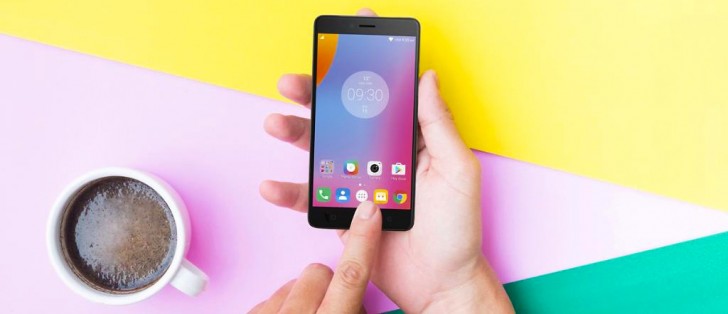 Telephony and loudspeaker
The Lenovo K6 Note is offered as a dual-SIM device in most markets. It's a nice touch that you can set different ringtones and message tones for each SIM. You can pick the preferred card for calling, texting and data. The data SIM will switch into 3G/4G mode while the other one will stick to 2G/EDGE. As previously mentioned, the dialer does lend itself to some UI modification through the themes platform.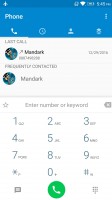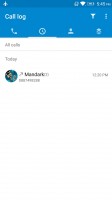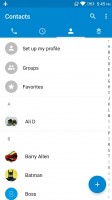 The dialer • Call log • All contacts
The dialer is split into several tabs. It supports Yellow pages integration, but it has been moved into the More tab (this feature performs a search for local businesses and is probably best geared for the Chinese/HK market). You have a Call log that can be filtered by received/missed/outgoing calls, but not by SIM card.
You guessed it, the More tab holds a few additional features. There are call and message blocking options (blacklist/whitelist by phone number). You can also enable Automatic call recording (it starts as the call connects), but keep in mind this feature isn't legal in some regions of the world.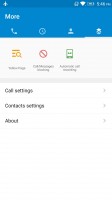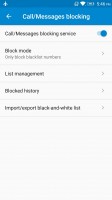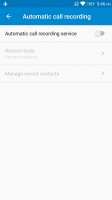 More features: Yellow pages • Call blocking • Block list • Call recording
The Lenovo K6 Note managed to score a very respectable "Good" mark in our loudspeaker test. Mind you, we achieved the result while using the Dolby Atmos equalizer on the Music preset. Turning it off yields lower scores.
| | | | | |
| --- | --- | --- | --- | --- |
| Speakerphone test | Voice, dB | Pink noise/ Music, dB | Ringing phone, dB | Overall score |
| Samsung Galaxy J5 (2016) | 66.0 | 64.3 | 70.1 | Below Average |
| Meizu m3 note | 66.5 | 64.6 | 71.7 | Average |
| Lenovo K6 Note | 63.2 | 69.5 | 71.0 | Average |
| Xiaomi Redmi 3s Prime | 63.1 | 69.5 | 72.3 | Average |
| Asus Zenfone Max | 63.2 | 66.1 | 75.7 | Average |
| Moto G4 Plus | 64.0 | 70.4 | 73.0 | Average |
| Xiaomi Redmi Note 4 | 64.2 | 67.2 | 76.9 | Good |
| Lenovo Moto G4 | 64.7 | 70.8 | 72.8 | Good |
| Huawei P8lite | 66.5 | 66.6 | 75.7 | Good |
| Xiaomi Redmi Note 3 | 66.5 | 66.6 | 75.8 | Good |
| Xiaomi Redmi Pro | 68.1 | 71.8 | 69.4 | Good |
| Meizu MX6 | 65.7 | 71.7 | 72.5 | Good |
| Huawei Honor 5c | 66.5 | 71.1 | 74.4 | Good |
| Lenovo K6 Note (Dolby Atmos Music preset) | 63.7 | 69.0 | 79.4 | Good |
| Lenovo Vibe K4 Note | 74.7 | 66.6 | 72.3 | Good |
| LeEco Le Max 2 | 74.9 | 69.3 | 77.2 | Very Good |
Text input
Lenovo is relying on Google for the default keyboard. This used to mean the regular AOSP Google Keyboard, but since GBoard is now gaining traction, Lenovo has decided to switch things up and include it by default.
That means you get to enjoy some great new features, like the built-in search functionality, multilingual autocomplete and GIF integration, where supported.
Messaging itself is handled by a very straight-forward custom app. Nothing really too special.
Other apps
Lenovo has really toned down the amount of bloatware it pre-loads on its handsets. For the better part, just like a recent Moto offer, the Lenovo K6 Note relies heavily on the familiar Google suite of apps to get through most common tasks.
Unlike the Moto branch, however, there are luckily no extremes on the Lenovo side, with obvious missing things, like a file manager app. The K6 Note has a dedicated one. It can handle searching and sorting pretty well, as well as archives. Some previous Lenovo handsets did use a more feature-rich version of the browser, complete with FTP support. It is missing this time around.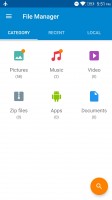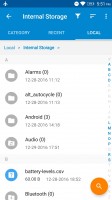 The default file manager is pretty straight-forward
The Lenovo Companion is a mobile troubleshooter. You can search for walkthrough's for your device (in written or video form), you can check for firmware updates (with data back up included) and diagnosing all the hardware of the phone (e.g. testing the vibration or the loudspeaker).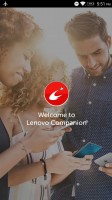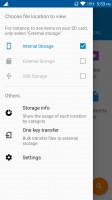 Lenovo Companion can help you find and correct issues
SYNCit allows you to backup Contacts, SMS and Call log to the Lenovo cloud. If you don't want to set up an account, you can backup to the SD card.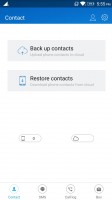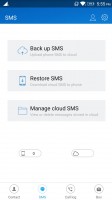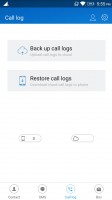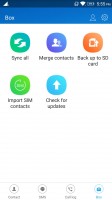 SYNCit backup: Contacts • SMS • Logs • Other tools
There is also a SHAREit app. For the most part, it tends to work as advertised for exchanging files, as long as there are Lenovo handsets on both ends. Other devices can expect a various degree of success.
There aren't many other custom apps to really note on the handset. There is a compass, as well as an audio recorder, but that is about the extent to which Lenovo has went in its app development effort.
Anonymous
22 Mar 2021
akp
Install volume booster goodev
Switch the Dolby atmos toggle to on. Select match volume/ level volume to "on" in the Dolby atmos application (preferably, in the custom mode). Your problem of loudness in headphones will be solved to some extent.
I have Lenovo k6 note. But this mobile volume is very low. So, please help me for increase volume.