LG E900 Optimus 7 review: Lucky seven
Lucky seven
GSMArena team, 09 November 2010.
Introduction
Windows Phone 7 is new territory for LG to conquer and the LG E900 Optimus 7 is their first pawn in the game. However "pawn" hardly describes the rich feature set of this player. LG has done its best to set the Optimus 7 apart with great build quality and some subtle but useful software perks. With the strict hardware restrictions imposed by Microsoft, it's really hard to make you product stand out and we hope the LG attempt turns out successful.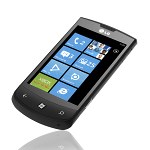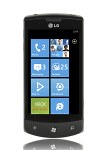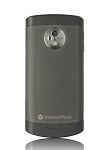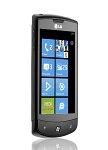 LG E900 Optimus 7 official photos
You must've heard of the strict Redmond rules outlining the hardware requirements of their latest mobile OS. Not that demanding excellence is a bad thing – but manufacturers are under a lot of strain to make their phones unique while keeping within the Microsoft-imposed guidelines.
Much like with any other WP7 smartphone, the Optimus 7 specs leave little doubt that it's a high end gadget. But Windows Phone 7 brings with it a certain trade-off – you can bet that the hardware is top notch but the platform-specific limitations may or may not prove to be dealbreakers for you.
Here go the pros and cons of the LG E900 Optimus 7, which will give you a good idea of how well LG did in that task.
Key features:
3.8" 16M-color capacitive TFT touchscreen of WVGA resolution (480 x 800 pixels)
Quad-band GSM/GPRS/EDGE support
3G with HSDPA (7.2 Mbps) and HSUPA (5.76Mbps)
Windows Phone 7 operating system
1GHz Snapdragon CPU, 512MB RAM
5 megapixel autofocus camera with LED flash and geo-tagging; Panorama photos with the Panorama shot app
720p video recording @ 24fps
16GB of built-in storage
Standard 3.5mm audio jack
Standard microUSB port (charging)
Wi-Fi b/g/n; DLNA support via PlayTo
Bluetooth 2.1 with A2DP
Accelerometer for screen auto rotation
Landscape on-screen QWERTY keyboard
FM radio with RDS
Office document editor
Social networking integration
Built-in A-GPS receiver
Comes with a choice of free apps via LG AppStore
Voice-to-text functionality
ScanSearch augmented reality app
Main disadvantages:
Memory not expandable
Average quality display
No stereo speakers
No lens protection
Audio output quality is a mixed-bag
WP7-specific limitations
No system-wide file manager
No Bluetooth file transfers
No USB mass storage mode
Limited third-party apps availability
No Flash (nor Silverlight) support in the browser
Too dependent on Zune software for file management and syncing
No video calls
New ringtones available only through the Marketplace (fixed in Mango)
Music player lacks equalizer presets
No multitasking (fixed in Mango)
No copy/paste (fixed in NoDo)
No DivX/XviD video support (automatic transcoding provided by Zune software)
No sign of free Bing maps Navigation so far (fixed in Mango)
No internet tethering support (fixed in Mango)
No handwriting recognition support
LG has added a handful of apps that give their Windows Phone 7 some unique capabilities. First off, the PlayTo app gives the phone DLNA capabilities – so far exclusive in the Windows Phone 7 world. The Panorama shot application adds a useful feature to the stock WP7 camera. And finally, there's Scan Search, a augmented reality app that can give you a weather forecast as well as find you the best cafe nearby – by using your smartphone camera viewfinder as a guide.
LG Optimus 7 has a smaller LCD unit than the top dogs in the WP7 game but it will try to compensate with a proper price tag. Plus we find a 3.8-inch display to be on the brink of tipping over our usability scale.
The price tag will always be a decider but with Windows Phone 7 there's one important difference. Given the hardware requirements, you can't really expect to buy any of those phones cheap. You'll be getting roughly the same package in the end.




The LG E900 Optimus 7 in our office
Having reviewed a WP7 phone before, we knew almost exactly what to expect the second we opened the box. Hit the next page where we try to find out what makes the LG E900 Optimus 7 different from the rest.
This phone can't update n cannot access watsapp,why is it lyk that
AnonD-463919
15 Nov 2015
3sE
It was actin like that,coz of the battry,it needed to b replaced with a new 1.
How can I on my front cameraon my LGe900?