LG G2 mini review: Big mini
Big mini
GSMArena team, 25 April 2014.
8MP camera does a great job
The main camera on the LG G2 mini has a 8MP sensor that captures photos with a maximum resolution of 3264 x 2448 and 1080p videos at 30fps. Sadly, there's no option for 1080p videos @ 60fps, neither 720p @ 120fps as the Snapdragon 400 just can't handle it. The 2.1MP front-facing camera shoots 720p videos.
The interface has been mostly unchanged and offers two capture modes - for stills and videos. This means you won't be forced to frame 4:3 stills and 16:9 videos in the same viewfinder and we believe that's worth the extra click to toggle the shooting modes.
You get to pick between quite a few scene modes: Normal, HDR, Panorama, Continuous shot, Beauty shot, Sports and Time Catch shot.
The LG G2 mini has an excellent 8MP camera. The amount of resolved detail is on a high level and we are happy to see excellent corner to corner sharpness. There are no issues with excessive noise or noise reduction.
Comparing the LG G2 mini camera samples to those made by the Samsung Galaxy S4 mini (on a different day, mind you), we can clearly see that both handsets possess some nice snappers. The Galaxy S4 mini has a more laid back approach in processing, while the G2 mini is a bit overeager in sharpening and the photos have the contrast a bit more pumped out. The Galaxy S4 mini doesn't have a perfect corner sharpness like the G2 mini, but overall we would consider both phones equally skilled in the camera department.





LG G2 mini • Samsung Galaxy S4 mini • LG G2 mini • Samsung Galaxy S4 mini





LG G2 mini • Samsung Galaxy S4 mini • LG G2 mini • Samsung Galaxy S4 mini
The G2 mini HDR mode produces some eye-pleasing results. You can see in the following examples that it's able to achieve a more balanced exposure across the scene without going overboard.
Photo quality comparison
The LG G2 mini is up for comparison with the 8MP cameras of the Galaxy S4 mini and the Oppo R819. It did well against both smartphones, and we like the amount of detail it can capture.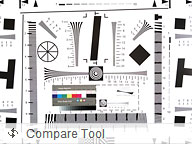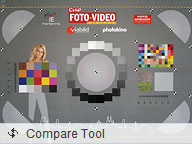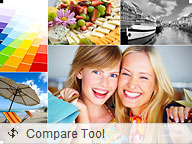 LG G2 mini in our Photo compare tool
Video recording
The LG G2 mini records 1080p videos at 30fps. There's also a 720p shooting mode, but it too is at 30fps. Sadly, the G2 mini is unable to shoot slow-motion videos.
The user interface remains unchanged from the still image mode. You can shoot photos while filming, but they are at most 1080p in resolution. The only two shooting modes the camcorder offers are normal and Live effect.
The video bitrate of 17.1Mbps with mono sound recording with a bitrate of 156 Kbps and 48 kHz audio sampling rate.
Despite the rather windy day we shot the camera sample below, the LG G2 mini managed to do a great job. There's a decent amount of fine detail, while the colors and white balance are excellent.
Check out the 1080p video sample below.
You can also download a short sample taken straight out of the LG G2 mini by clicking here (0:09s @ 20.1MB).
Video quality comparison
The Galaxy S4 mini and the Oppo R819 move on to the video quality comparison section to flex their video shooting muscles against the G2 mini. Head over to any of the video compare tool sections to check how it did.
I should say that the LG G2 mini was far ahead of its time in terms of display size and battery. Right now, a 5 - 5,2" display is considered "small"! And many actual phones has lesser batteries (absurd even if the new chipsets are less power consumer...
hi it is LG G2 mini compatible for OTG?
LTE / 128GB sdcard opt / replaceable battery / cool FLAC sound / Gorilla glass / 4.7 display / works perfect with Lollipop 5.02 / infrared sender / stable operating / 2 days batterylife --> In this class the best phone!