LG G6 review: Cutting corners... Like a pro
Cutting corners... Like a pro
GSMArena team, 16 March 2017.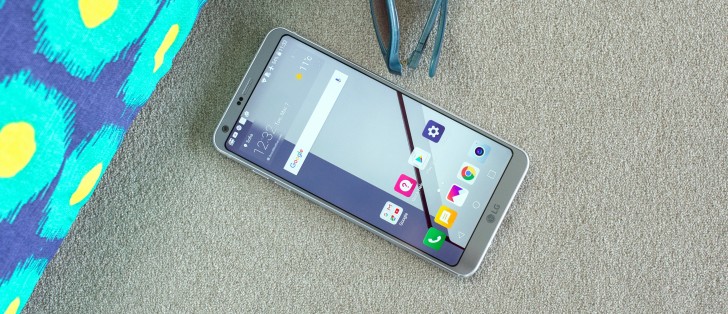 Unboxing
The LG G6 comes in a much understated black box that at least doesn't make promises it can't keep. Inside it, you'll find a charger rated at 9V/1.8A that should be QuickCharge 3.0 compliant. It's got a regular Type-A USB port, and the bundle contains a Type-A to Type-C cable - in other words, LG isn't yet switching to USB-C on both ends of the cable, which we appreciate.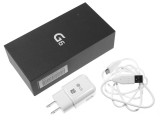 Just the bare minimum inside our G6 box
There was no headset in our box, but we can't be certain if that's going to be the case in all markets - there's plenty of region-dependent bits about the G6, so why not that. There's certainly an empty space right by the charger that could fit a pair of earbuds.
Edit: We also got hold of a T-Mobile retail unit which had no earbuds in the box either.
LG G6 360-degree spin
The G6 measures 148.9 x 71.9 x 7.9 mm, which means it's actually smaller in every direction compared to the G5. It's also more than a centimeter shorter than the V20 and 6.2mm narrower than the current V-series phablet, itself with a 5.7-inch display.
Not all 5.7-inch displays are created equal, however. The G6's 18:9 aspect ratio means the panel is actually narrower than not only a 16:9 5.5-inch display (like the one on the Galaxy S7 edge), but also the 5.3-inch G5. So while it is technically true that the G6 packs a 5.7-inch display in a smaller body than the 5.3-inch G5, you have got to keep in mind where that comes from - there's no magic here.
The G6 weighs 163g, 4g heavier than the G5, and 11g lighter than the V20. The Galaxy S7 edge is 6g lighter than the G6, but you'll hardly notice the difference.
Hardware overview
The G5 had a removable chin that gave access to the user-replaceable battery and could be swapped out for one of a few modules called Friends. The G5's take on modularity didn't catch on, and LG decided not to pursue it, not now at least.
The G5 had a metal back, which however was covered by plastic or primer (whatever you like to call it) and it also had an unsightly camera hump on the rear, which LG tried to turn into a design accent.
What we're trying to say is that the G5's design just didn't click.
Not so with the G6. The G6's more orthodox build with a solid aluminum frame sandwiched between two pieces of glass looks much better even if it has no Friends to hang out with. Now, that would be a sad, miserable, narcissistic life if it was a person, but it's a phone, the G6, and it's a good thing.
And while having glass front and back is an often exploited design approach, the G6 wears it like no other and manages to look unique.
A lot of that novelty comes from the display. It's certainly an eye-catcher but the order of noticing that things aren't quite the way you're used to. It goes something like this: (1) 'Ooh, nice, slim bezels!' and then (2) 'No way, the corners are rounded!' to finally, (3) 'Hmm, that's one tall screen'! And that's before you even pick the phone up.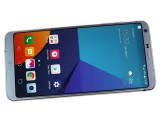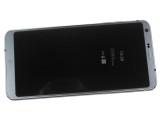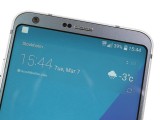 The display is unusual in several ways
The bezels are, indeed, impressively slim. LG's research has shown that users still prefer to have some chin at the base of the phone so the bottom bezel is more generous than the top one. It has to do with handling, they say, and we're inclined to agree. But could it also be related to the placement of other components like the USB-C port and the loudspeaker? It might, but who cares - we tried flipping the phone upside down and it's a bit of a pain to use - so LG has got it right.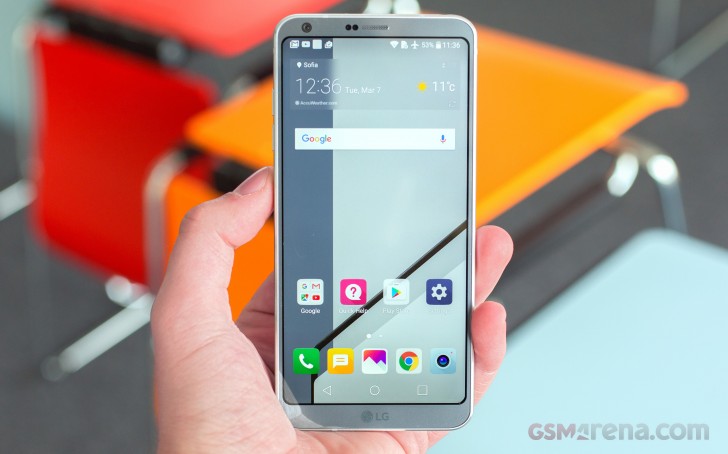 Moving on to the curved screen corners. You see, with such a slim frame around the display, the precious LCD is perilously close to the physical corners of the phone. And it just so happens that in half of all drops a phone lands on its corner (LG's statistics, the precise number they quote is 48%).
A panel that ends in right angles will suffer from stress concentration upon impact and will be more likely to fail. On the other hand, a panel that's chamfered (because it's really chamfered, 1.7x1.7mm, and not actually rounded - apparently software takes care of that) will better disperse the energy of the impact and thus be more likely to survive.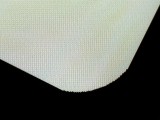 Corner cutting... under a microscope
All of this is, of course, applicable to every other phone, it's just that on the G6 the issue is made worse by the close proximity of the display to the physical extremities. LG had a few competitors' phones with cracked screens in its presentation slides to prove their point but you didn't hear this from us.
And then we get to the fact that the display is taller than the conventional 16:9 aspect ratio. It is, in fact, 18:9 and the reason why it's not being called a 2:1 ratio is so that its name immediately makes it obvious that it's been extended vertically compared to what you may be used to.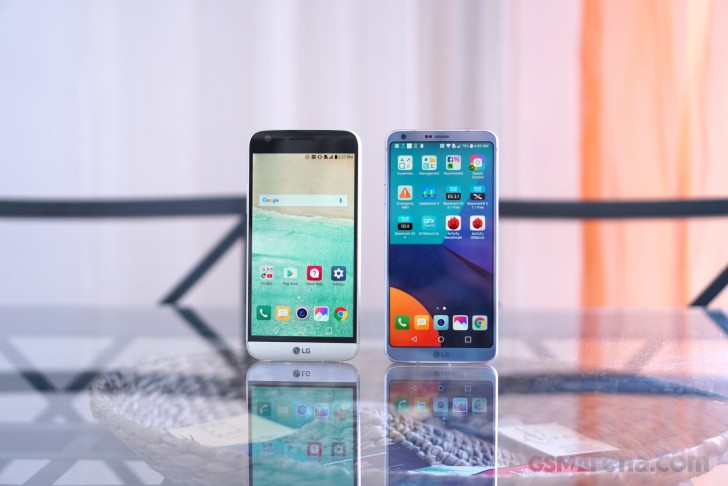 As the story goes, LG asked a bunch of people how they feel about display size and everyone replied they want more, but generally no one was thrilled about the extra bulk the bigger screen brings. Seems plausible - if they had asked us, that's pretty much the response they would have gotten. So LG went ahead and stretched the display taller, and made it so that would cover almost the entire front of the phone - with that chin provision, of course.
The thing is, a 5.7-inch display in 18:9 ratio is actually smaller in area than a 5.7-inch display in 16:9 ratio - 83.8sq.cm vs. 89.6sq.cm if you want specifics. In fact, the LG G6 total screen area equals that of a conventional 5.5-inch 16:9 screen. However, the G6's panel is 64.7mm wide, while that same standard-issue 5.5-incher would be 68.5mm wide, and a 5.7-inch 16:9 screen would be 71.0mm wide.
We all know how it is really the width that makes a large phone difficult to use with one hand. So the G6's approach to offer the most display in the easiest to handle package makes perfect sense. It's just all too easy to overlook the fact that it's a different 5.7 inches you're getting here, so we'd just like to point this out. Splitting hairs - may be, being thorough - always.
Let's move to the G6's back now. It's a slab of Gorilla Glass 5, which should be more shatter-resistant if a little easier to scratch than previous generations. This particular Ice Titanium color version we have here might fool you from a distance into thinking it's brushed steel - it isn't. It's glass, alright.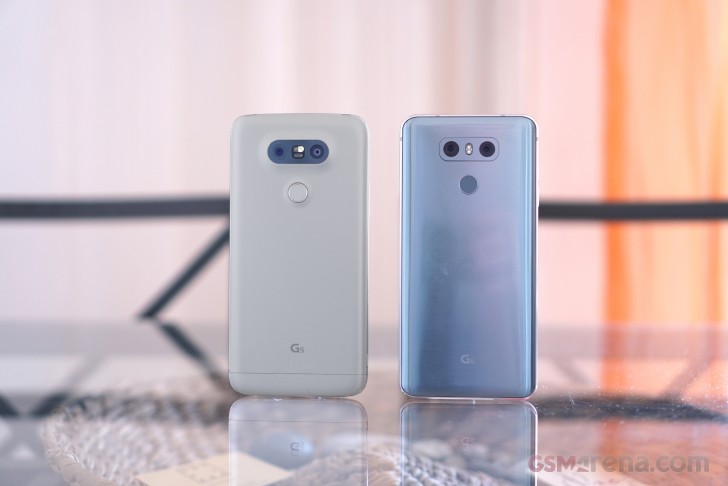 There's a cutout for the camera duo, but the setup now sits flush with the cover as opposed to the G5's camera bulge. It's a design choice we love.
Underneath the cameras you'll find the fingerprint sensor, easily accessible with either forefinger.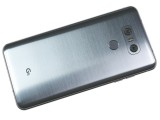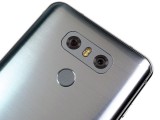 Ice Platinum looks like brushed steel, but isn't
By the way, the frame is great. It's a pretty thick one, as recent frames go so you touch more metal leading to a distinct high-end feel. It also allows for more secure purchase on the device, especially helpful when picking it up from a table - an exercise that sucks with the Galaxy S7 edge, for instance.
One less thrilling aspect of the G6's design (and/or craftsmanship) is the volume buttons. They tend to wobble and have quite limited travel - overall far from what you'd call a positive click action.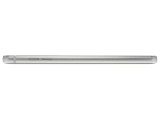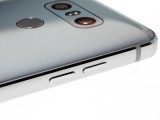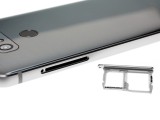 Generous frame • Mushy volume buttons on the left • Card slot on the right
Speaking of the frame, there's some clever engineering that's gone into it as well, again from the perspective of durability. The plastic slits that you'll find in the vicinity of the corners have actually been moved as far away from them as possible to reduce the stress on them in the event of impact. That keeps the slits from cracking as cracked slits is how you ruin the phone's waterproofing in time, something we honestly haven't thought about until LG pointed it out.
Oh, we're only now mentioning this? Yes, the LG G6 is IP68-certified for water and dust protection. And the bestest bit about it is that it will also survive dips in sea water, which LG representatives explicitly stated at the press event we went to, and yet we can't find it written anywhere on specs pages. It's probably a warranty nightmare, so they're staying on the safe side by not listing it. In any case, and we can't stress this enough, it's a good idea to never get your phone wet in the first place.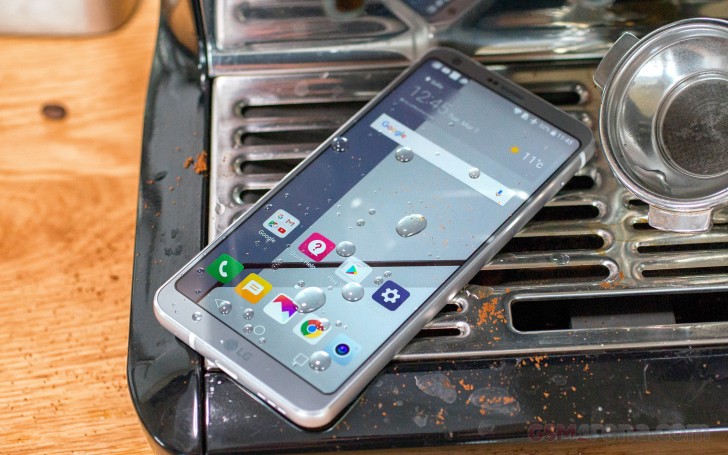 If you do get it wet and want to charge it, and you have the US version, you're in luck - wireless charging will save the day. Otherwise you'll need to wait for the USB Type-C port to dry up before plugging.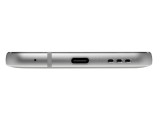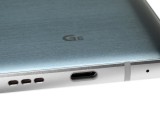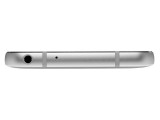 USB Type-C on the bottom • 3.5mm jack on top
The port is located on the bottom of the phone, in the center - it doesn't get more conventional than that. To its right is the single loudspeaker - no stereo action on the G6. On the other side is the primary mic. Up top you'll find the 3.5mm jack and the secondary mic pinhole.
My camera seems to be corrupt how do I reinstall or download another one
Henry Benwarri
04 Dec 2021
Nue
Make your preinstalled apps (especially the apps that cannot be uninstalled) come in English. This will allow for more visibility and acceptability in the market.
Best in the world? Well I don't about that, people in the industry seem to consider the Android-powered $$$Blackberry$$$ of late to be best in the world but since no one can afford it I haven't had the chance to sample one. That said...