LG G Flex review: Ahead of the curve
Ahead of the curve
GSMArena team, 13 December 2013.
13MP camera
The main camera on the LG G Flex has a 13MP sensor that captures photos with a maximum resolution of 4160 x 3120 pixels. It's also capable of shooting 1080p videos at 60fps. There's also a 2.1MP front-facing camera that, too, shoots 1080p videos.
The user interface of the camera app has been taken from the LG G2 and features virtually the same layout. You get a bar on the right with the still/video toggle, a virtual shutter key and gallery shortcut on the right and a column with four shortcuts on the left.
The top shortcut toggles between flash on/off/auto modes, the second one switches between the front and back cameras, the third gives you access to a selection of different camera modes, and the last one is a Settings shortcut.
You can pick between one of twelve shooting modes - Normal, Shot and Clear (erases something from a picture), HDR, Panorama, VR Panorama (Photo Sphere shot), Beauty shot, Dual camera shot, Night scene, Sports, Time Catch shot and Intelligent Auto mode, which automatically selects the right scene.
The Time catch shot feature (also called Time machine camera) snaps a photo, but also records several photos of what happened before you hit the shutter key. You can save any of the photos on that list that you like.
The image quality of the photos shot with the LG G Flex is decent, although not quite the best around. Detail is okay, but strangely not as high as it was in the LG G2's photos. However, the white balance is great and colors looking generally very well. The only exception is the greens which tend to be oversaturated at times. Photos tend to be overexposed and there's above average amount of noise in the shadows. It's not too bad though, as the noise of the far less problematic luminance type.
The post processing of the photos is pretty mature, applying some adequate sharpening causing little to no halo effects. However, some fine detail does get lost under the effects of noise reduction.
We took a few HDR shots as well. Disappointingly, the HDR photos that the LG G Flex took were severly lacking in contrast. It's not about trying to squeeze too much dynamic range in a single photo either - the exposures are well selected, but the post processing is quite poor. Hopefully, LG patches the HDR shooting in its following software update.
We took a shot in a pitch-dark room in order to test the flash. The LG G Flex shot pretty nice photos with plenty of detail. We did a few other tests too and we can confirm the G Flex's flash is great for up to four meters of distance and would do for close-quarter group shots.
Photo quality comparison
The LG G Flex faces off the other 13MP flagships in our Photo quality compare tool.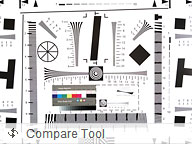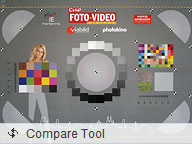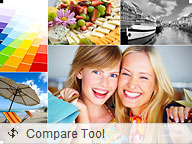 The LG G2 in our Photo quality compare tool
The LG G Flex in our Photo quality compare tool
Video camera with 1080p@60fps video recording
The LG G Flex main camera is capable of shooting 1080p videos at both 60 and 30 fps. The 60fps videos are actually shot in 58fps, but we guess that's the best G Flex can do.
Both videos are stored in MP4 files with a bitrate of 30Mbps for both 1080p@30fps mode 1080p@60fps. Audio is recorded in stereo at 96Kbps and a sampling rate of 48kHz. There are a few interesting modes available in the camcorder - Normal, Dual-recording, Live Effect and Tracking Zoom.
The LG G Flex can record with 720p@30fps with both cameras - that's the Dual recording mode. It looks a lot like video calling with the video feed from one camera filling the screen and the other shown in a small window. You can tap the viewfinder to swap the cameras, even during video recording.
The Live Effect videos are shot in 480p and alter faces in real time. There are six types of face altering - big and thin eyes, big and small mouth, big nose and squeeze face. We did try all of them and we did snapshots to give you the idea of the quality and the effect.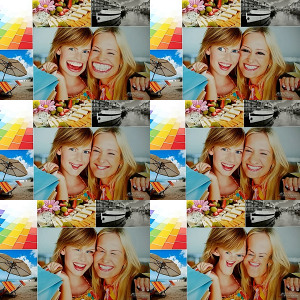 Live Video effects (click to view in full resolution)
The last mode is Tracking Zoom. This one uses a small resizable and moveable windows which shows you a zoomed area of the video you are shooting. You can move both the zoomed window and the place you are zooming on. We've prepared a short 720p sample (that's the maximum resolution) for you to check out.
Finally, there is a feature called Audio Zoom. While you are capturing a video you can set the G Flex to zoom on a person or an object and try and capture its sound only. Unfortunately the end results shot with this feature enabled are quite disappointing.
What came as a disappointment for us is the fact that even though the LG G Flex is able to capture still shots while recording video, it only produces images with 2 megapixel of resolution.
The actual videos produced by the G Flex in its regular mode are quite great. The videos are smooth at 30fps and 60fps with great deal of resolved detail, lively colors and excellent contrast. There are no visible defects.
Check out this FullHD video sample at 30 fps from the G Flex. You can also download this sample, taken straight from the phone.
Video quality comparison
The LG G Flex and its 1080p videos join our video comparison tool, where you can check how it stacks up against other shooters we have tested.
In terms of resolved detail, color accuracy and contrast it beats even the Galaxy S4 in good light. In low light, the two are pretty much even.
Mine LG G flex goes off anytime i watch vedio on facebook.whats the prblem?
i feel like god and its realy so good
When this phone came out on market i was very happy to see iand i was the second to use this piece when im on a call people used to stares on me,Thanks to LG,and i have been buying and selling these pieces,but the las one i purchase it has a problem ...