LG G Pro 2 review: See you 2morrow
See you 2morrow
GSMArena team, 04 March 2014.
13MP OIS camera
The main camera on the LG G Pro 2 has a 13MP optically stabilized sensor that captures photos with a maximum resolution of 4160 x 3120 and 4K videos at 30fps. 1080p videos @ 60fps are also an option, as well as slow-mo 720p @ 120fps . The 2.1MP front-facing camera also shoots 1080p videos.
On paper, the sensor is the same as on the G2. However, LG claims improvements to the stabilization, as well as refined exposure and noise reduction algorithms, so photos that come out are 20% better. How exactly they measured that is unclear, but 20% of difference should be readily visible in real life shots.
There is also a new LED that LG calls natural flash. It's the first time we see Qualcomm's ChromaFlash technology in use, which is supposed to produce more natural colors when shooting with a flash. Unlike Apple's solution, this one only uses a single LED rather than two with different hues, and the results aren't quite as good.
The interface has been mostly unchanged and offers two capture modes - for stills and videos. This means you won't be forced to frame 4:3 stills and 16:9 videos in the same viewfinder and we believe that's worth the extra click to toggle the shooting modes.
You get to pick between quite a few scene modes: Normal, Shot and Clear (erases something from a picture), HDR, Panorama, VR Panorama (Photo Sphere shot), Beauty shot, Dual camera shot, Magic focus, Sports, Time Catch shot and Intelligent Auto mode, which automatically selects the right scene.
A cool new addition is the Magic Focus mode, which works in a manner similar to Nokia's Refocus. It captures several shots of the same scene with different focus and then lets you do the blurred background effect that smartphones normally fail to produce. You also get the option to select all in focus, which can come in handy for macro shots. Unfortunately, you don't have the option to save multiple images, just one of the versions.
The image quality is excellent. Photos have a lot of fine detail and very little noise. Processing is more mature than it used to be on the G2 and there are next to no artefacts to be spotted. LG also moved to correct the over-enthusiastic metering on the G Pro 2, but it went a little too far and now photos occasionally come underexposed.
Still that means more detail is preserved in the highlights, so it's the lesser of two evils. Colors are very accurate, the white balance is great too. Overall the G Pro 2 does some great photos and you can see that for yourselves in the samples below.
We also did a comparison shot with the Samsung Galaxy Note 3, which shows that the G Pro 2 has no trouble matching its Samsung rival.



LG G Pro 2 • Samsung Galaxy Note 3
We also tested the HDR mode, which we found to produce pretty good results, finding a good balance between contrast and dynamic range. This is to say, it can save the day in tricky conditions and you are free to use it everywhere as it won't destroy less demanding scenes by ruining their contrast.





HDR off • HDR on • HDR off • HDR on
Here is a panorama shot taken with the LG G Pro 2. It does the stitching well, and this time LG has managed to get the resolution right - at 3,000 pixels high the panoramas can go beyond 40MP in total resolution. Great performance indeed.
Photo quality comparison
The LG G Pro 2 is up for comparison with the 13MP flagships in our Photo quality compare tool. You can see the LG G Pro 2 is trades victories with Samsung's Galaxy Note 3, but is consistently producing great levels of detail, accurate colors and excellent contrast.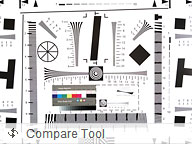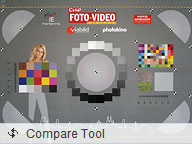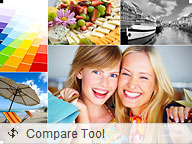 LG G Pro 2 in our Photo quality compare tool
4K video recording makes a difference
With the G Pro 2 LG has finally broken the 4K barrier joining the elite club along with Samsung, Acer and Sony. The phablet can do 4K videos at 30fps, 1080p at both 30 and 60fps and slo-mo 720p clips at 120fps.
The phablet can also record with botch cameras 720p@30fps - that's the Dual recording mode. It looks a lot like video calling with the video feed from one camera filling the screen and the other shown in a small window. You can tap the viewfinder to swap the cameras, even during video recording.
There are other interesting modes available in the camcorder Live Effect and Tracking Zoom.
The Live Effect videos are shot in 480p and alter faces in real time. There are six types of face altering - big and thin eyes, big and small mouth, big nose and squeeze face.
Tracking zoom uses a small resizable and moveable windows which shows you a zoomed area of the video you are shooting. You can move both the zoomed window and the place you are zooming on.
Finally, there is a feature called Audio Zoom. While you are capturing a video you can zoom on a person or an object and the G Pro 2 will capture its sound only. The picture zooms with the audio zooming too. We tried this feature but the results were quire disappointing.
The 4K videos are captured with a bitrate of just over 30Mbps and have plenty of fine detail. There's stereo audio at 160kbps and 48kHz sampling rate.
Those are some impressive specs on paper and the actual results are great too. The 4K videos are full of detail and run very smoothly - actual framerate is closer to 29fps, colors are lively and contrast is very good.
The optical stabilization works its magic great and will improve the videos you've shot on the move. Both samples we are giving you here are shot hand-held, rather than using a tripod as we normally do, but you can barely tell.
We start with the 4K sample - don't forget to change the YouTube setting to 2160p to enjoy it in its full glory.
And here's a 1080p sample just for reference. It's pretty great too and you can use that mode when you don't have a 4K screen to prevent your storage from filling up quickly.
Video quality comparison
The LG G Pro 2's 4K videos are on par and in certain conditions even more impressive than those produced by the Galaxy Note 3. Head to our video comparison tool to do the pixel-peeping.
King 👑
10 Feb 2020
7PX
I have an internet connection error.please help me to repair it, it's only works in wifi connection.
AnonD-718751
27 Nov 2017
g30
HOW to chang language g pro 2 my phone is korean please help me
AnonD-42805
01 Mar 2017
7ke
Ya it is best mobile phone