LG Optimus 4X HD P880 review: Firing on all fours
Firing on all fours
GSMArena team, 29 June 2012.
Powerful 8 megapixel sharpshooter
The LG Optimus 4X HD comes with an 8 megapixel camera, capable of capturing 3264 x 2448 resolution images. There is a single LED flash, but it won't be of much help in most low-light situations.
We found the user interface to be quite convenient, though many of the important settings are inside the extended settings menu, so they take a while to toggle.
While there is no hardwired shutter key, pressing the volume rocker will snap a photo. It's not such a good idea though. First, the volume keys don't obviously have half press and second, it's hard to comfortably hold such a slim phone. Of course, there's the virtual on-screen shutter button as well.
You can naturally change the resolution, ISO, white balance, focus mode (auto, face-tracking), shot mode (normal, continuous shot, panorama or HDR), geo-tagging on/off, preset scenes, color effects and brightness.
In terms of image quality, the Optimus 4X HD is doing well without being overly impressive. The produced photos have plenty of detail and accurate colors, but the noise levels are slightly high and there are some visible artifacts caused by the excessive sharpening.
Here are a few shots we've taken with the LG Optimus 4X HD.













LG Optimus 4X HD camera samples
Photo quality comparison
The LG Optimus 4X HD joins the long list of tested devices in our photo comparison tool. The page of the tool has information on how to use it.
The synthetic resolution chart shows the Optimus 4X HD as a better performer than the HTC One X, but it's a tab behind the Galaxy S II.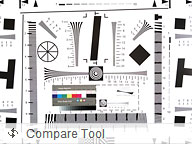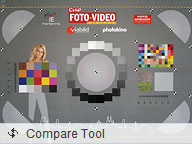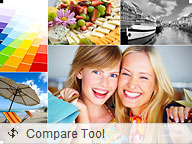 LG Optimus 4X HD in our Photo Compare Tool
Good 1080p video recording ruined by the auto-focus
The Optimus 4X's camera is capable of shooting 1080p videos at 30fps. Their quality is quite good the phone can simultaneously take photos while shooting a video.
The camcorder has fewer settings than the still camera and the one that really matters here is absent. There is no way to change the focus mode - it's always set to continuous. Unfortunately, the phone is constantly trying to refocus, which looks pretty bad on the videos and means that large parts of the clips will be blurry. To make matters worse, there's quite notable focus breathing, which makes it look like you are constantly zooming in and out as the focus readjusts.
The end result is just awful, as you can see for yourselves in the samples below. LG need a fix for this immediately, as the camcorder is barely usable right now.
The encouraging part is that the small parts of the video that actually come on focus have a reasonable amount of detail, nice colors and are pretty smooth. This means that once LG get round to fixing the focus algorithm, the Optimus 4X HD should turn into a pretty capable camcorder.
Here's a video sample we've uploaded on YouTube. Don't forget to switch to 1080p resolution.
And here is an untouched 1080p@30fps and 720p@30fps video samples taken with the Optimus 4X HD.
Video quality comparison
In our video comparison tool, the Optimus 4X HD didn't quite manage to match the HTC One X and Samsung Galaxy S III performance in either good or bad lighting. The differences aren't huge, though, and they might not even matter for some users.
I remember when i took it at 2012 then i had and iphone 3gs jailbroken i was so excited because it had a 720p display and quad core cpu now even a quadhd display and 8 core cou don't impress me anymore (writing this on my samsung galaxy s6 edge+)
Yeah, i have that issues too, i have own this phone for almost 2 years, i bought it when its first launch, for my opinion Good things : * elegant looking body phone. * great camera at day (especially primary camera). * great display. * f...
When you will make kitkat for lg optimus p880