LG Optimus One P500 review: One and a half
One and a half
GSMArena team, 06 December 2010.
Froyo topped with custom UI
The LG Optimus One P500 runs Android 2.2 Froyo out of the box and it has been skinned by LG. It's nothing that breaks away too much from the traditional Android UI, but enough to make it recognizably an LG interface. It looks a lot like what the original Optimus (GT540) is running but with some improvements.
Here's a video of the LG Optimus One running Android Froyo.
You get either 5 or 7 homescreens (there's a setting for that) and you can fill them up with widgets (including several LG-made widgets), shortcuts and folders.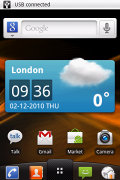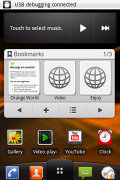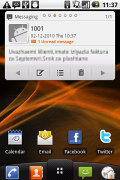 You can choose between having 5 or 7 homescreens.
The notification area, one of the Android strong points, got a tweak as well – it has five switches for Wi-Fi, Bluetooth, GPS, cellular data and sound.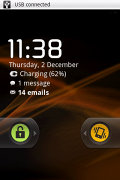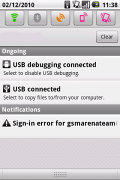 The lock screen and the modded notification area
Pressing the menu button at the homescreen brings up shortcuts for adding things to the homescreen (you can also do that with a press and hold on the homescreen), change the wallpaper (Live wallpapers are supported), a shortcut for search, the notification area and the settings menu.
The sixth shortcut is for "Home settings" – this is where you choose between having 5 or 7 homescreens. We would have preferred some more flexibility here (e.g. choosing an arbitrary number of homescreens between 1 and 7), but it's still better than stock Android.
At the bottom of the screen there is the main menu shortcut in the middle and two other shortcuts on each side. They hold the most commonly used features and are visible on every homescreen and even in the menu. You can change them if you're not happy with the defaults.
LG customizations went further – the main menu has been changed too. The menu is separated into two categories – Applications (the preinstalled apps) and Downloads (user installed apps).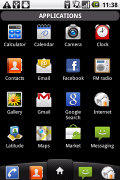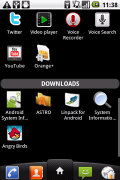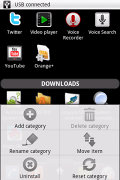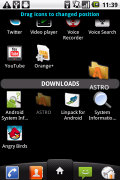 The LG menu • you can add categories from the settings menu
This isn't set in stone – a tap on the menu key brings up helpful options. You can add, rename and delete categories and move items between them. The Uninstall option lets you uninstall apps with just one tap right from the menu.
The original Optimus had the so-called Homescreen selector, which let you choose between vanilla Android and the LG skin. This option is missing from the Optimus One, but the LG modifications do add a few useful extras to the mix so we wouldn't switch to the plain UI anyway.
Android comes with a good selection of apps but LG added some of their own (a handy Messaging widget for SMS messages, power toggles, etc.) and the preinstalled Facebook and Twitter apps have added their own widgets as well.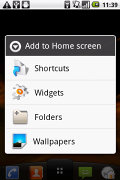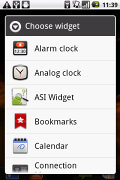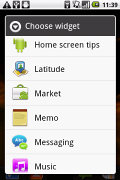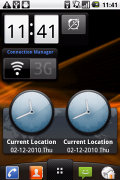 Adding a widget • Some of the LG Widgets
The LG Optimus One P500 software is acceptably responsive, but still there's some slight lag between you swiping your finger and the screen scrolling and scrolling itself is not as smooth as on more powerful phones.
It's nothing too annoying and considering the CPU is clocked at 600MHz it was to be expected. Still, thanks to Android 2.2 Froyo the Optimus One does very well on the benchmarks (which are synthetic and don't necessarily reflect real-world performance).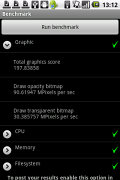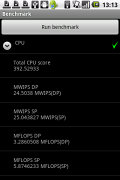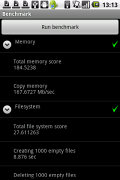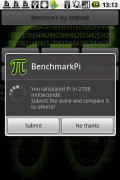 LG Optimus One P500 benchmarks (Froyo, 600MHz, 512MB RAM)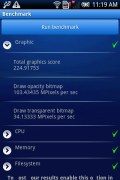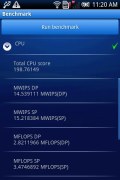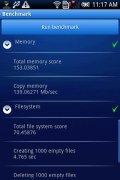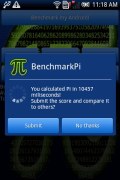 Sony Ericsson XPERIA X8 benchmarks (Eclair, 600MHz, 156MB RAM)
I've got a P500 that's 6 years old now and still going strong. I loaded a custom ROM, and for a phone this old and with this specs it still performs well. I don't use it anymore except as a wifi hotspot sometimes but yeah, it still works.
I've had my Optimus One P500 (with the official car kit) for about four years now, and it's one purchase I've never regretted. Its obsolete processor may not be a powerhouse, and the well-known touchscreen bugs render all but the most basic multitouc...