LG to announce QNED Mini LED TVs at CES 2021
Prasad, 29 December 2020
LG has revealed that it will be announcing a new range of television during the virtual CES 2021 event. Called QNED Mini LED, this new range of televisions feature a combination of mini LED backlighting, quantum dot technology and LG's NanoCell in one product.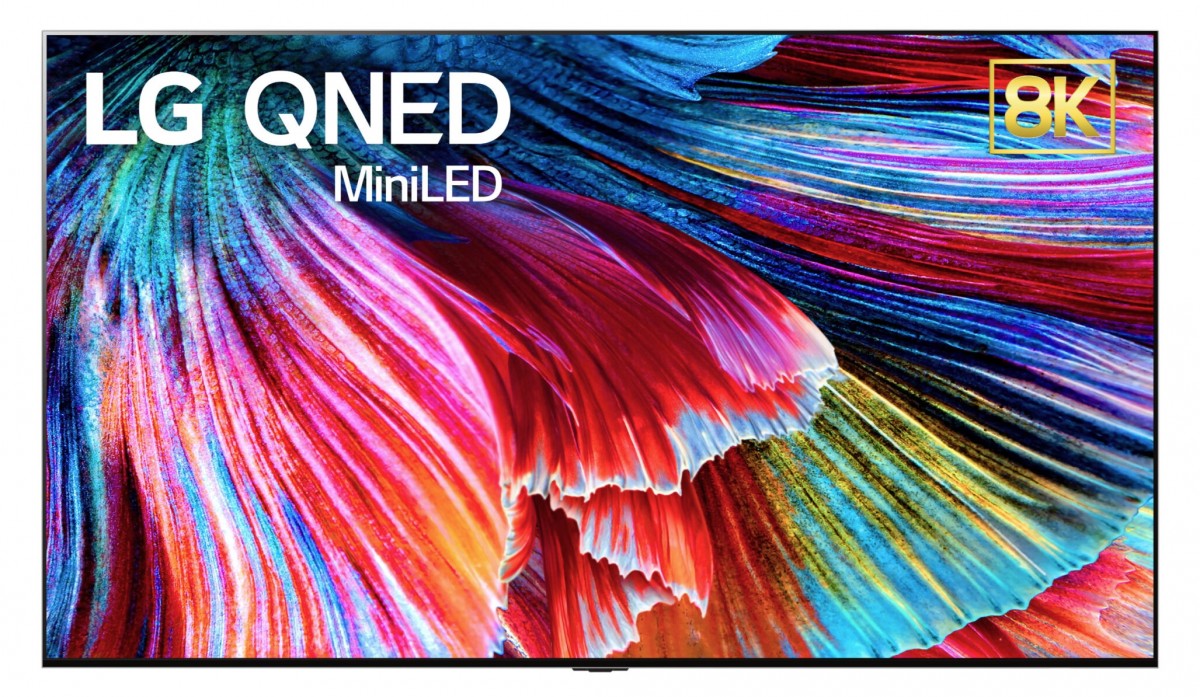 Mini LED (not to be confused with microLED) is a method of backlighting for LCD panels where the backlighting is made up of tiny LED light elements. Since these are significantly smaller than standard LED backlighting solutions, you can pack many more in the same space. This allows for much more localized control over the brightness of the panel, leading to a higher overall contrast ratio and less blooming or haloing that plagues traditional full-array local dimming backlighting.
LG claims its top of the line 86-inch 8K display will have 30,000 mini LEDs, producing nearly 2500 local dimming zones and a contrast ratio of 1,000,000:1.
The other major aspect of the QNED Mini LED TVs is that the panel is using two technologies for improving the color output. LG has combined quantum dot technology — which uses a layer of semiconductor nanocrystals that can be excited to produce colored light — and the company's own NanoCell technology — which is a color filter that absorbs certain wavelengths of light to improve color accuracy and increase the viewing angles — with its panel technology, which is likely still using IPS as with the company's other models. This should result in an increased color gamut and vibrancy that quantum dot is known for. The TVs will also offer refresh rates up to 120Hz.
LG says its QNED Mini LED TV range will sit between its flagship OLED range and its more budget oriented NanoCell models.
We don't know yet how many models will be available in this new range and what their specifications would be. LG has said, however, that it will be launching 10 new 4K and 8K TV models in 2021, with 86-inch being the max size. More information should be revealed during CES 2021, which starts January 11.
Related
Anonymous
07 Jan 2021
JFi
I think you lucked out Bud. Modern oleds (4k) are on a different plane of existence.
Curious to see the reviews on when you're going to " burn in "
I recently picked on Kijii 50" smart TV Panasonic from sucker who fell for upgrading to 4K as many commercially lured consumers do. And I am having the best time watching it mostly together with mi wife. Cuz enjoyment from watching tv is not ...
Popular articles
Popular devices
Electric Vehicles