LG USA will give you a full refund if your Nexus 5X is stuck in a boot loop
Vlad, 24 November 2016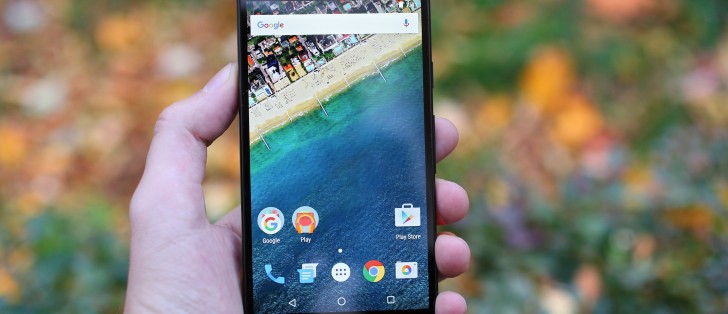 If you have an LG Nexus 5X bought from the US, you might be among the unlucky few whose devices have been stuck in a boot loop. This basically renders the handset unusable, since it never successfully completes a boot after entering this state. It's definitely not the first LG handset to have this issue, by the way. But there's some good news for owners of affected Nexus 5X units.
According to multiple reports on reddit, LG's arm in the US is offering to give people full refunds for the smartphone in case this happens. People who have sent their Nexus 5X handsets in for repair following the appearance of the boot loop problem have reported receiving an email from LG, the contents of which read:
We're sorry to hear that you've experienced a problem with your LGH790 and appreciate you giving us the opportunity to provide a warranty repair. We have received your device at our repair facility but currently a part to complete the repair is out of stock and is no longer available. To rectify this issue, we would like to offer you a refund for the full amount of your device. That amount will be determined by your sales receipt. Your refund can take approximately 4 weeks to receive due to the holiday.
So it looks like the company is finding it impossible to repair those phones, and since the Nexus 5X isn't being produced anymore it can't send you a new replacement unit either. The only thing left to do then is issue a full refund.
This email was received by people regardless of where they purchased the Nexus 5X from (as long as it was an official seller in the US). To ensure the same outcome, you'll need to contact LG support about the problem, then send your phone in to be checked, and then wait. The email should arrive in your inbox within a few days. After that, you can just reply to the email saying you agree to the refund, and the company will send you the necessary details.
Related
"Tampering" can't void a warranty unless they can show tampering was what caused the damage. Yeah, I know. They'll lie to you about it, but you can call them on it.
send it to LG and get your money back.
AnonD-741629
02 Mar 2018
4YN
Stuck in bootloop
Popular articles
Popular devices
Electric Vehicles