LG V20 review: Twice as bright
Twice as bright
GSMArena team, 23 September 2016.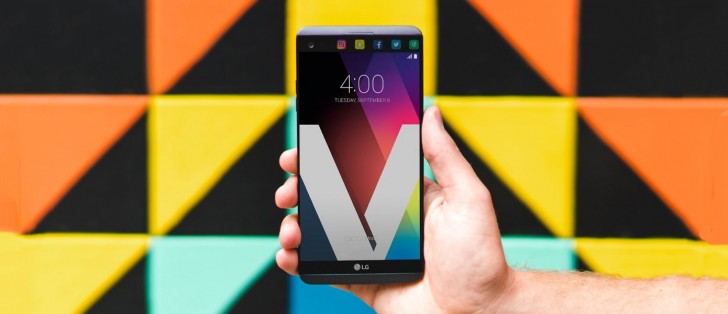 Camera
The LG V20 perhaps has the most cameras of any phone released so far - two physical cameras on the back and a 2-in-1 camera on the front. Like the V10 before it, the V20 has the most advanced settings and controls of its generation.
The theme here is to offer a wide-angle view in addition to the field of view that smartphones normally get. The main camera switches from 75° to 135°, capturing much more of the scene. The normal camera features a bright f/1.8 aperture and a 16MP sensor. The wide camera has a fixed focus, an 8MP sensor, and a f/2.4 aperture.
The selfie camera has a single lens and sensor, but does the work of two - it offers 83° normal and 120° wide modes. Both come out with 5MP resolution, which was unexpected - perhaps LG is using a higher resolution wide-angle camera and produces both the normal and wide views in lower resolution for consistency.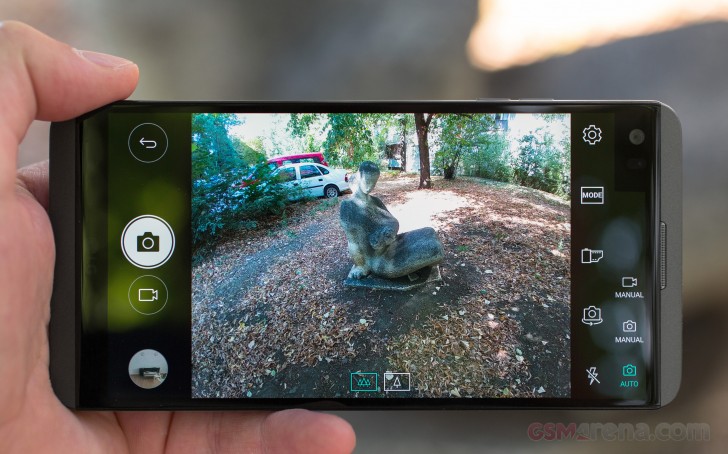 You can switch between normal and wide in the middle of video recording and even do a smooth zoom between the normal and wide ends.
Both cameras also play in the Popout effect that overlays the view from both cameras. Multiview brings all cameras into view - all four of them (the front-facing camera is used in both views).
While there have been phones with Snapdragon 820 before, it seems none of them implemented Qualcomm's video stabilization built into the chipset - LG claims it's the first.
Steady Record 2.0 incorporates that to add gyro-based electronic image stabilization (EIS). It works faster than V10's EIS, the delay between reading the sensors and adjusting the image is down from 100 µsec to 50 µsec. Image analysis algorithms work to keep objects in place by analyzing the last 15-20 frames and to minimize the rolling shutter effect. Note that this is available only on 1080p @ 30fps videos. The 1080p @ 60fps and 2160p clips have to go without this tech. Same goes for the tracking autofocus, which the camera offers.
This is all on top of the traditional optical image stabilization (OIS) that the 16MP camera of the LG V20 has. That camera also features Laser + Phase detection autofocus system and a color spectrum sensor for more accurate color reading of the ambient light (potentially helpful in producing a more accurate color in artificial light photos).
Using V20's three microphones, the camera can adjust directional sensitivity for audio - you can have it prioritize sound coming towards the camera (the subject you're shooting), behind the camera (your voice) or balance the two.
Again, the revamped mics are good for a deafening 132dB of sound, up from 120dB for the V10. To put those numbers in colloquial terms, 120dB is a rock concert, 130dB is a military jet taking off.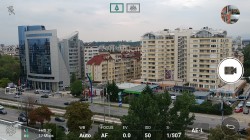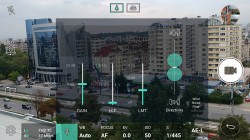 Manual controls for the video recorder • Microphone controls
The camera has manual controls for the image settings too - focus, shutter speed, ISO, white balance and exposure compensation. A cool feature is focus peaking - you can see its turquoise highlights on the areas in your viewfinder, which are in sharp focus. This gives a very clear indication of whether your shot is focused the way you want it. It's a feature borrowed from bigger cameras and the V20 is the first cameraphone to offer it as far as we know.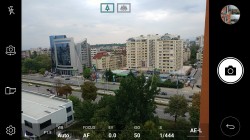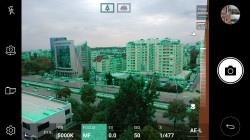 Manual controls • Focus peaking
Image quality
Update (Dec 16, 2016): We've received the final firmware for our V20 review units and we're updating what needed updating. We've reshot the camera samples, but since we've also moved to a new location in the meantime, the new photos are consequently different altogether.
LG's recent high-end phones have consistently lead the way in image quality and the V20 continues that trend. The resolved detail from the normal 16MP camera is exemplary. Noise, while inevitably present in areas of uniform color, is mostly of the luminance type and is unobtrusive.
Colors are on the punchy side - that is to say nicely saturated and consumer-friendly straight out of the camera. Dynamic range isn't spectacular, though - in high-contrast scenes you can expect to get blown highlights.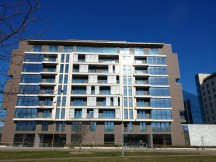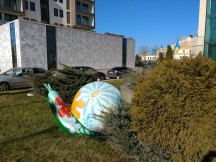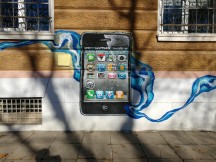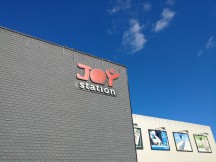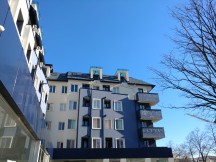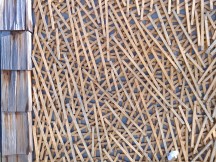 Camera samples: 16MP normal 75-degree FOV camera
The wide-angle camera has a very specific killer feature and that's what it does best - shoot distorted, but captivating images with a whole lot more in the frame. It's also got half the resolution to capture more of the world so the recorded detail isn't on par with the main shooter. Dynamic range is even narrower and colors are even more pumped up, but if anything this adds up to the cartoonish fun that these shots deliver.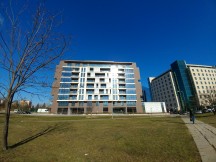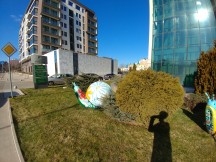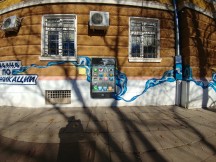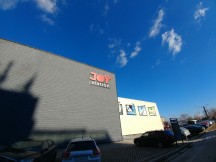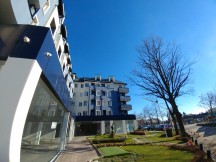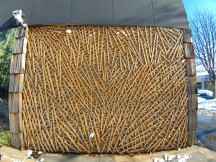 Camera samples: 8MP wide-angle 135-degree FOV camera
Panorama
The LG V20, like previous LG flagships we've tested, shoots superb panoramas. When shot in portrait, the images turn out the full resolution minus whatever needs to be shaved off to compensate for your shaky hands - you can expect to achieve about 4,300-4,400 pixels of vertical resolution.
Detail is abundant, but if your subjects aren't at a fixed distance from you, the phone may not be able to properly readjust focus while you are doing the sweep. Stitching is otherwise excellent.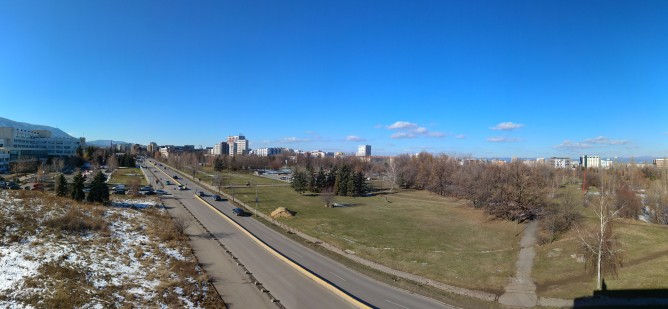 Panorama sample, shot in portrait
You can check out how the LG V20 fares in the controlled environment of our lab in the Photo compare tool. We've pre-selected the iPhone 7 and the Galaxy S7 edge, but you can pick any of the phones we've tested.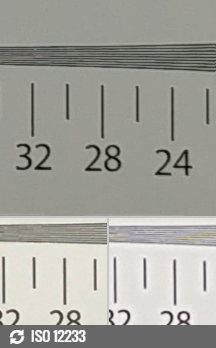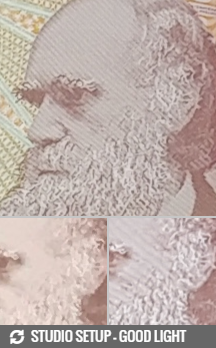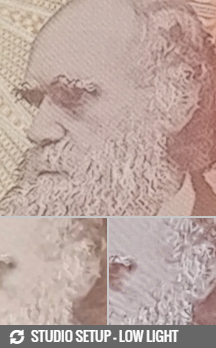 LG V20 in our Photo quality comparison tool
Selfie camera
Further fueling our suspicion that the V20 use a higher-res wide-angle camera on the front and produces 5MP images with different coverage depending on the setting, the 'normal' shots do have some barrel distortion on anything located other than dead center. That's not as bad as it sounds though, just make sure to frame the photos so you're not in the extreme corners. Additionally the 'wide' setting is just great for group shots or some scenery to go with your mugshot.
It doesn't produce the sharpest images, not by a long stretch, but at least skin colors are rendered reasonably well. There are burnt areas in bright sunlight, but those plague most front cameras and only the best ones can handle midday sun with more grace.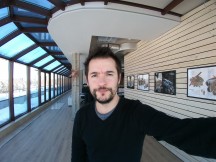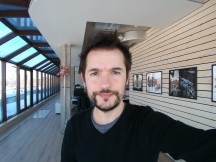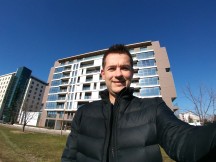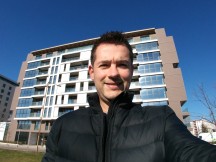 Selfie samples: Wide • Normal • Wide • Normal
Video camera
The V20 can record videos up to 2160p/30fps, and unlike the G5 where 1080p capture is limited to 30fps, here you also get a 60fps option. You get these on both cameras too - the normal and wide-angle one.
Bitrates are 48Mbps for 4K video, 17Mbps for 1080p/30fps and 24Mbps for the 1080p/60fps mode. Audio is recorded in stereo at 156Kbps. Again, these numbers apply to both cameras.
The 4K footage from the normal camera is among the most detailed we've seen - points for that. It is also, however, somewhat noisy - not as great. There is also some of the pulsation we've observed before, where a moving object draws more of the bitrate towards itself, and patches of the frame with no action suddenly lose detail. You need to be looking from up close to notice it though. Otherwise you're getting vivid colors and great contrast - no complaints, really.
1080p at 30fps is great as well, which is worth pointing out because all too often flagships have excellent 4K video and then just average FullHD. Not so on the V20. The resolution drop accounted for, 1080p/30fps exhibits largely the same qualities as 4K.
Going into 1080p/60fps and you can easily see that a 40% higher bitrate just isn't enough for twice as many frames. These higher frame rate videos are noticeably softer with a lot of the fine detail smeared. Sure, the action is smoother, but the trade-off may not be worth it.
As for the second camera - its wide-angle videos are so spectacular to look at from a coverage standpoint, that they can be forgiven for not being technically perfect in other areas. What's the greatest issue here is that 1080p/60fps is equally bad as on the normal camera. While that's somewhat easy to live with there, with the wide-angle shooter trying to replace an action cam in a pinch, a better quality 60fps footage would have been great.
Of course, feel free to download the untouched video samples straight from our server, starting with the normal 75-degree cam (2160p, 1080p/30fps, and 1080p/60fps) and then moving on to the wide-angle one (2160p, 1080p/30fps, and 1080p/60fps).
After you've done with the real-world samples, head over to our Video compare tool to examine how the V20 stacks up against the competition in shooting resolution charts and posters.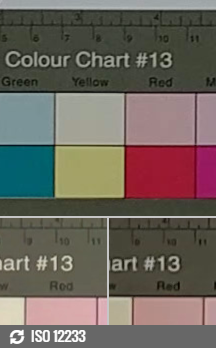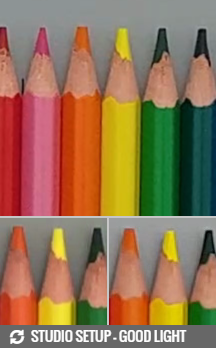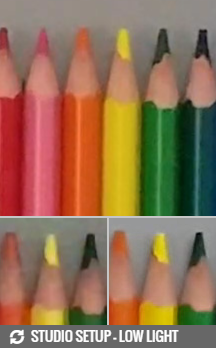 (2160p) LG V20 in our Video quality comparison tool
I am S6 user. Bought it 6 mo after its release. What about youra phone ?
Hello,How's that pixel working on you?
Your note 7 didn't doo so good in the years to come,didn't it? I guess it's sales didn't come with fireworks into 2017...