Lines for the OnePlus 6T were longer than the ones for the iPhones, says T-Mobile
Peter, 31 October 2018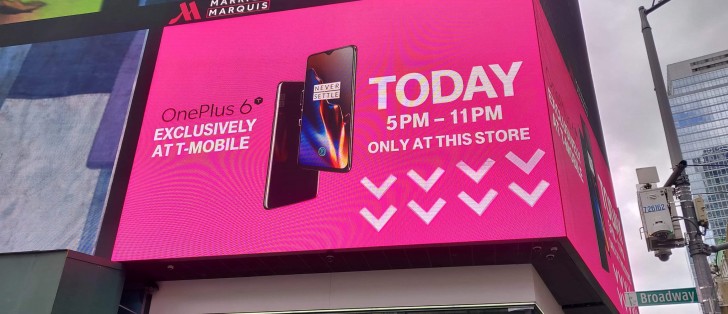 People are buying what OnePlus and T-Mobile are selling – the lines for the OnePlus 6T in front of the carrier's stores were longer than those for the new iPhones (according to a T-Mo employee quoted by Business Insider). T-Mobile stores are currently the only place in the world where you can buy a 6T, but that's not why the carrier has the best deal on the new flagship.
By trading in an eligible phone (the list is quite long and even includes the original OnePlus One) you get $300 credit towards buying a OnePlus 6T. That drops the final price from $580 to just $280 – a deal that Apple, Samsung and others can't match with their $1,000 flagships.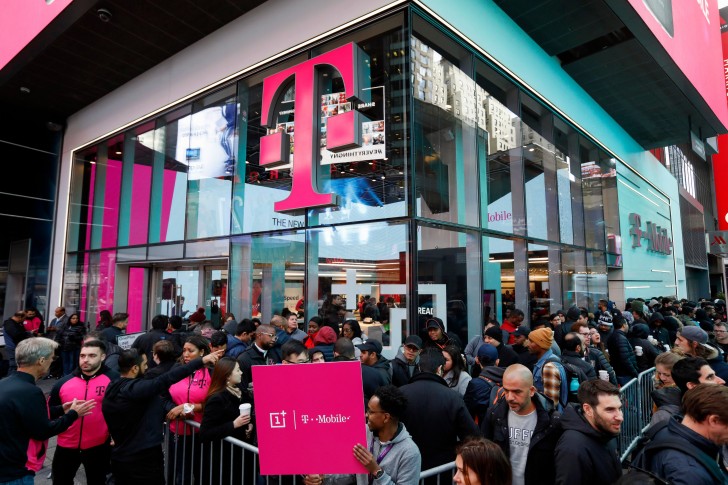 In case you missed it, OnePlus has entered the US market with the backing of T-Mobile and Qualcomm. This is even more newsworthy given how fellow Chinese makers Huawei and ZTE were treated in the US recently.
The future seems bright for OnePlus and the 6T may be the ace up T-Mobile's sleeve, because just as the phone maker is fighting to gain market share, so is the carrier trying to unseat AT&T and Verizon.
Related
Anonymous
16 Apr 2019
XmW
agree on the rest, but not the spy part... you telling me all smartphones don't spy on its users meh..? irregardless of brands, they store your data on a server somewhere, and just that nobody speaks of it doesn't mean its safer... grow up....
Well a bargain deal. Even XS Max swapping for 6T is a lot better option. Having pure android compared to Ibloatware :-)
Popular articles
Popular devices
Electric Vehicles