Lumia 950 will be AT&T exclusive after all, Microsoft confirms
Himanshu, 09 October, 2015
Shortly after Microsoft announced its new Windows 10-powered Lumia 950 and Lumia 950 XL smartphones earlier this week, there were reports that the former will only be available through AT&T. However, it was later said that the deal isn't an exclusive one.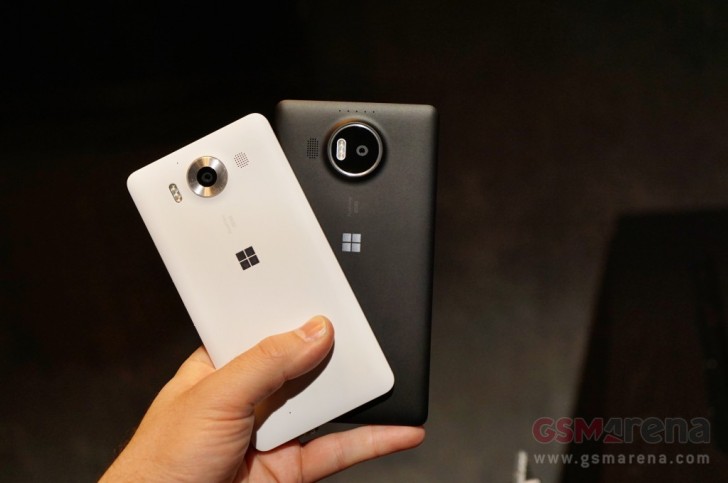 Clearing the confusion, Microsoft has now issued a formal statement on the matter, confirming that the Lumia 950 will indeed be an AT&T exclusive, at-least for the near future. "We're refocusing our channel strategy, narrowing it in the short-term and planning for broader operator availability long-term," the Redmond, Washington-based company said.
"While there was interest across the board from U.S. operators, currently we've made the decision to have AT&T carry the Lumia 950, and then sell both the Lumia 950 and Lumia 950 XL unlocked through our own channel in Microsoft stores. In Europe, Deutsche Telekom will carry the Lumia 950 and Lumia 950 XL, and we'll have more to share about other carriers shortly."
Although initially, it was being said that an exclusive deal with AT&T is the only option Microsoft has because no other US carrier is interested in carrying the new Lumia flagship duo, that proved not to be the case after T-Mobile CEO John Legere confirmed that they are ready to sell the devices.
To be clear: We did not turn down the new Windows devices. MSFT gave to AT&T. If @microsoft wakes up, we'll talk about @TMobile carrying

— John Legere (@JohnLegere) October 8, 2015
Related
Really? The 950XL is everything the 1520 needed to be.
The fact that it is available unlock means it's not exclusive. However, since it doesn't have cdma, that limits the phone to AT&T and T-Mobile in the US.
I don't really care. The 950XL is not the 1520 replacement I am looking for. Not big nor WOW! enough. I wish Microsoft really creates a Surface Phone with 6+" screen with no on-screen buttons and great built quality.
Popular articles
Popular devices