Meizu m3 note review: To the metal
To the metal
GSMArena team, 27 May, 2016.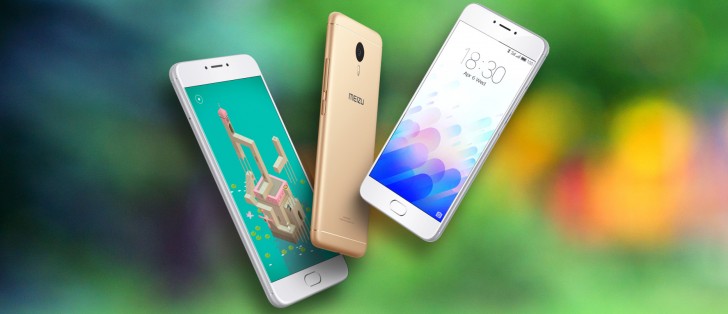 The MX browser
The latest version of the MX web browser utilizes almost the entire screen real estate to the web page, save for the status bar on top and a tiny bar on the bottom for Refresh, Tabs and Bookmarks. Choosing Tabs opens a quick pop up preview of your open tabs instead of bringing up an entirely new screen, which is great as it still leaves the website you're on in plain view.
The browser comes with an integrated ad-blocker. Oddly, it advertised Flash support, too, but we weren't able to run Adobe Flash content after all.
There's even a Reading mode and our favorite Night mode, which inverts the background and text colors and makes it really easy to read at night.
Other apps
The Meizu m3 note features a calendar that supports multiple online accounts. It offers monthly, weekly, daily and agenda views and is pretty straightforward to work with. Creating a new event lets you set which calendar to store it in, along with a reminder.
The Calendar has a very minimal, clean look but retains all the functionality you'd expect. You can also go for the Google Calendar - it's available for download as a separate app from the Play Store.
Moving on, we have the Clock app that will handle multiple alarms with custom repeat times, ringtones, snooze time and labels. There are also a stopwatch and timer integrated within the Clock app.
A calculator app is also on board. Interestingly you can use it as a pop-up app over the homescreen and other apps, such as MX browser. It offers a currency, length, weight, and volume converter, too.
There is a very helpful Toolbox app, which provides a flashlight, a mirror, compass, level, ruler and magnifying functions.
The Memos app is clean and simple. You can add notes, images and even check lists into it.
The preinstalled file manager lets you browse through the memory of the Meizu m3 note or through Recent, or through different media types - music, videos, pictures, etc. It allows copy, cut and paste and also sharing of files on your device.
Perhaps the highlight of Meizu's homebrewed apps is the Security app. It lets you scan for viruses, clean junk files, keep an eye on your large files, manage your data traffic, and most importantly - control the permissions for each app you install.
Finally, there is a News app, which aggregates stories from sources by your choosing. It's highly customizable and is able to give you push notifications of stories as they are coming.
hae, I have a problem with my phone(meizum3 note) its locked how can I unlock it?its written in Chinese I can't understand it,need some help please
Both simcard support 4G LTE, i dont know how you do the review... Shame...
Will all the Chinese writing disappear once I use the English language option??