Meta is raising the price of the Quest 2 VR headset by $100
Peter, 27 July 2022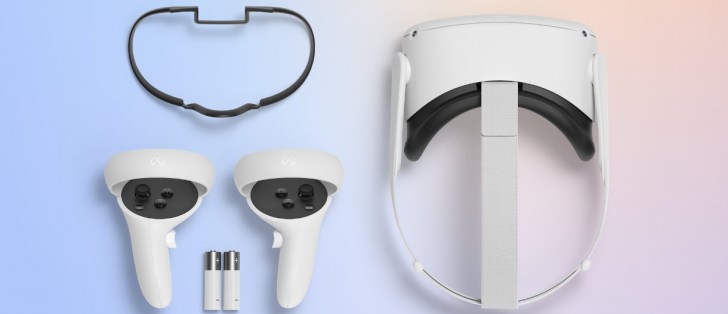 The Meta Quest 2 VR headset launched a little under two years ago at $300, $100 less than the original Quest. We had it good until now, but Meta has decided to raise the prices – starting in August, the 128GB model will cost $400, the 256GB one will be $500.
Yes, "starting in August", meaning that you still have a few days to pick up a headset at the old prices. Note that the price increase will apply globally, not just for the US. Also, Quest 2 accessories and refurbished units will also be going up in price
Anyway, as consolation, Meta will give you a free copy of the popular game Beat Saber (if you buy a new Quest 2 between August 1 and the end of this year, this applies only to accounts that don't already have the game).
Hardware is supposed to get cheaper as it ages, not more expensive. However, Meta points the finger at the rising costs of, well, everything. "At the same time, the costs to make and ship our products have been on the rise. By adjusting the price of Quest 2, we can continue to grow our investment in groundbreaking research and new product development that pushes the VR industry to new heights," writes Meta.

The company also points out that even with the price hike, the Quest 2 is still the cheapest VR headset (HTC's Vive offerings start at $800, Mixed Reality headsets can be found for $500 or so).
There are new headsets on the way, including the more advanced Project Cambria, which is coming later this year. The company plans "to ship new generations of Meta Quest after that".
Here's one interesting stat from the blog post: users have spent over $1 billion on Meta Quest apps. Considering that Meta had 80% market share in the VR headset space in 2021 (according to data from IDC), it seems that it has successfully turned VR into a profitable business.
Note: the original $300 Quest 2 had 64GB of storage, but it was discontinued last year and replaced with the 128GB unit at the same price point.
Related
Yea, 2 much money. Something 3 years old shouldn't go up in price with aging technology. But we have Apple to thank for that.....Apple made life so good but at the same time ruined life. That Monopoly sets every trend......Now it's all about raisin...
Was gonna get one some time soon but at that price, I don't think it's really worth it anymore. It's kind of a shame, but I've lived without one this far. I'm sure I'll manage. ;)
I said the price rise (200 to 300) is not a big deal. Not the whole 300. But anyway I will send you 300 if you want.
Popular articles
Popular devices
Electric Vehicles