Microsoft Lumia 640 XL Dual SIM review: Size matters
Size matters
GSMArena team, 13 May 2015.
Apps
Internet Explorer 11 is the newest version of the Microsoft's mobile web browser. It supports private browsing, Reader mode, unlimited tab support, tab and bookmark sync across devices, among others. Back and Forward iOS-like gestures work too - just swipe from the left or right edge of the screen.
Office is one of the key selling points of Windows Phone. Document/Excel/PowerPoint viewing and editing is absolutely free and integrated into the OS. OneDrive integration is available as well. Docs are automatically synced between the phone and your computer through OneDrive.
Microsoft's OneNote note making tool comes preinstalled as well.
All other organizing tools are available at first run - there are Calendar, Alarms, Calculator and Weather apps.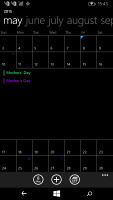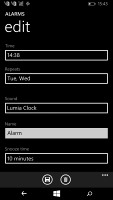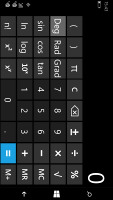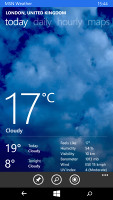 Calendar • Alarms • Calculator • Weather
Microsoft's Travel, Sports, Finance, Food & Drinks and News apps are available, too.
With the Lumia 640 XL you get a few Lumia exclusive apps - Storyteller interactive diary, Creative Studio for advanced photo enhancements, and, of course, HERE Maps and HERE Drive+.
HERE Drive+ offers free, life-time voice-guided navigation anywhere in the world. All you have to do is download a voice in your language of choice and you're good to go. Of course, to make use of the key selling point of Drive - offline navigation - you have to download a map for a country of your choice, too.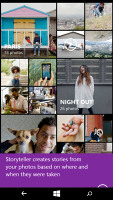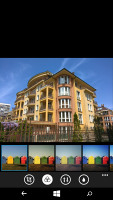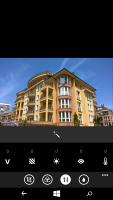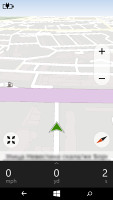 Storyteller • Creative Studio • Here Drive+
Windows Phone's traditional Games app is present - it carries over many features from the similar Xbox profile - from your avatar to your scores and achievements. It is also your gaming hub - here you can find all of your pre-installed games, spotlight news and store links.
Finally, Windows Phone now features a dedicated and feature-rich file manager. It's called Files, developed by Microsoft and you can get it for free from the Store.
Lumia 640 XL
12 May 2018
nI8
If only Microsoft had made the rear camera bump flat like on the smaller 5" model. An 8GB rear camera is plenty for this type of device. A 2GB front camera would also have been plenty and still allow 1080p video recording. Other than that, the b...
How to increase font size in edge browser