Microsoft plans to support Windows 10 Mobile until January 2019
Victor, 03 December, 2015
Window 10 Mobile is now making its debut on user devices, with the Lumia 950 and 950XL leading the show. And, judging be a freshly uncovered Microsoft support schedule, it might stick around until the beginning of 2019.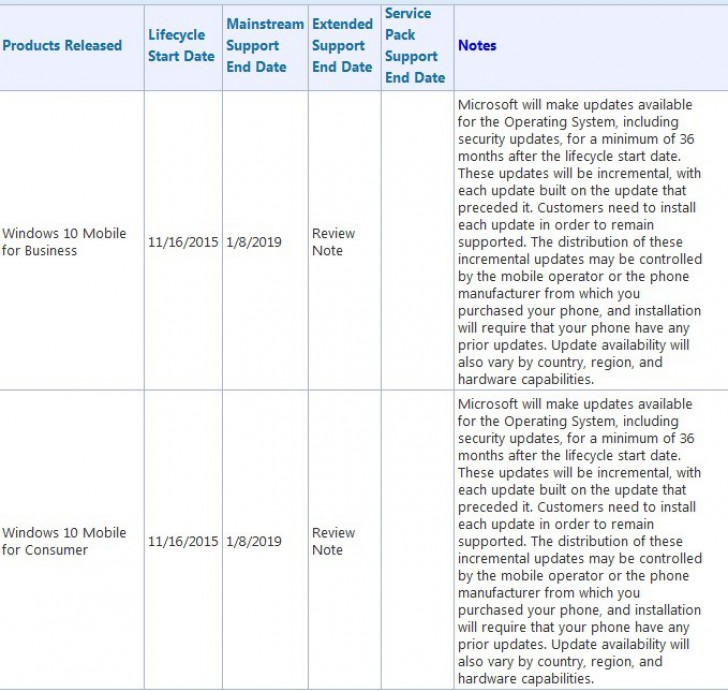 The document details the beginning and presumed end of the support lifecycle for the mobile OS. It seems the Microsoft marked the official release of Windows 10 Mobile as November 16, about 24 hours before the Lumia 950 and 950XL went on sale from AT&T. As for the end support date, January 8 2019 is listed. That might hint that whatever the US giant has planned for the future of its smartphone platform, it is likely to go live around the same time (likely a few months earlier).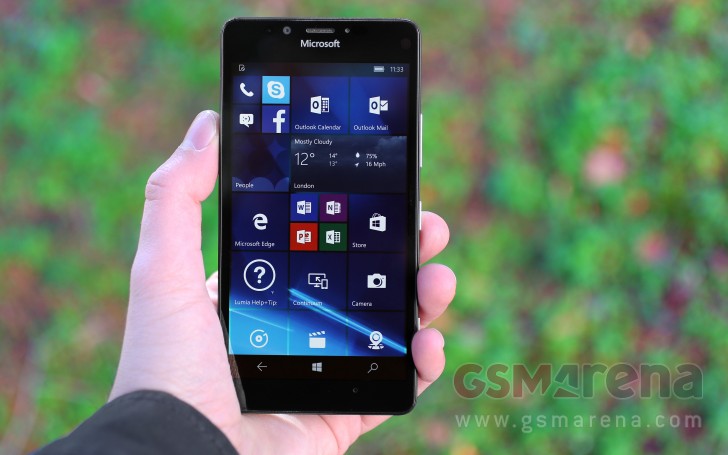 Meanwhile, Windows 10 will be actively supported in the familiar mobile OS fashion. Incremental updated will be issued for a minimum of 36 months, but there are no guarantees of frequency or schedule nor any promises for device reach. This is the standard procedure in recent years, so nothing really unexpected there.
And if you can't wait to get your hands on Windows 10, the aforementioned Lumia 950 and 950XL can already be picked up. Of course, if you already own a Lumia device, you might also be in luck. As far as we currently know, the initial wave of device updates will start on December 14 and include the Lumia 630, 635, 640, 735, and 830.
Unfortunately the second wave will come much later, starting on February 1, 2016. This will bring Windows 10 to the Lumia 520, 532, 625, 720, 820, 920, 925, 930, 1020, and 1320.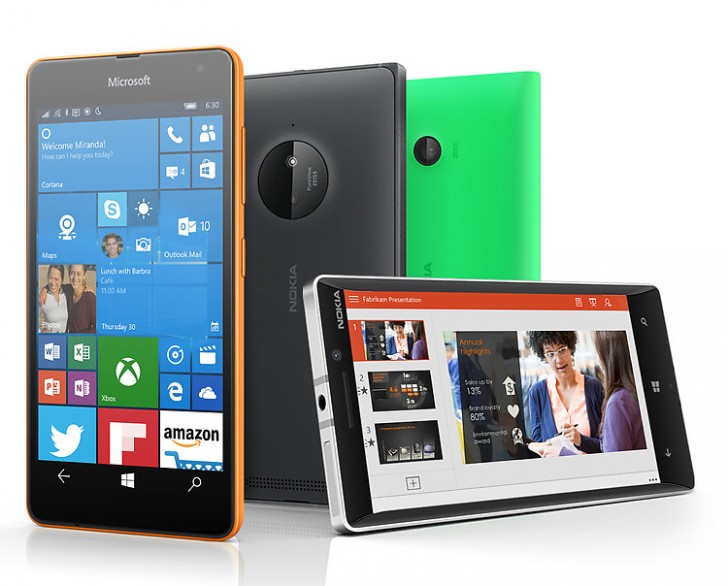 For more on Windows 10 for mobile, you can check the freshly-outed in-depth review of the Lumia 950.
Related
No name of lumia 730 will it update
What's about Lumia 535 is update windows 10 or not?????
Hello , I wonder what is to understand from the annunced end of the support for windows 10 mobile in 2018 ? There will be another windows mobile called maybe windows mobile 11 ? Or Microsoft will gave up the mobile phones division? I wanted to ...
Popular articles
Popular devices