Moto E5 Plus and E5 hands-on review
GSMArena team, 19 April 2018.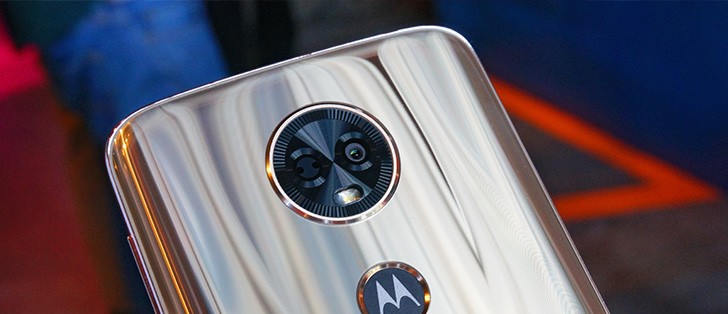 Motorola Moto E5 Plus
Perspective will play a key part of the hands-on experience with the Moto E5 Plus. If you've just handled either the Moto G6 or the Moto G6 Plus then you'll feel a bit underwhelmed by the new Moto E5 Plus.
But if you're acquainted with it with a frame of mind you will be surprised by two things - how nice it feels for the money and how light it feels, despite its mammoth battery.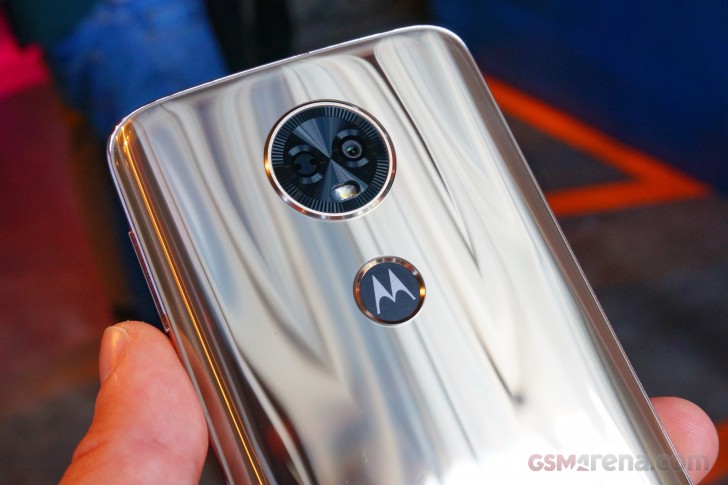 The Moto E5 Plus looks nicer than its plastic build would suggest. It catches the light in interesting ways and has a shimmering quality to it when you move it in your hand. This effect works best on the gold finish.
However the beautiful image deteriorates quickly once you start to handle the Moto E5 Plus. Fingerprint smudges quickly ruin the posh look of the device. The dark blue model hides smudges more adeptly but still becomes a gross oily mess in a matter of mere minutes.
Still, we managed to return the Moto E5 Plus to its visual glory with a simple wipe on the ol' t-shirt, so it's fine.
The screen is good for the price point but otherwise unimpressive on its own. The size and tall aspect go along way to making it feel like the Moto E5 Plus has a big screen in a small body but the HD+ resolution of 720x1440px is stretched to a slightly thin 270ppi.
Pixels aren't immediately apparent unless you go peeping for them and colors and contrast are very good. Once again, at this price point the Moto E5 Plus has one of the better screens.
Despite its huge battery, the Moto E5 Plus feels light. Surprisingly light even. This may be the first time we call a nearly-200g phone light, and that simply is surprising to us too. We can't wait to see what kind of endurance we'll get from this Big Bertha of batteries.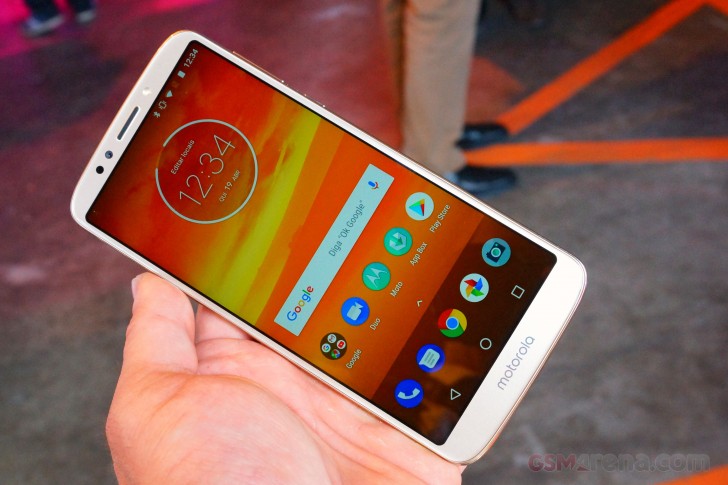 People familiar with the Moto E4 Plus will sense a higher level of craftsmanship and polish in the Moto E5 Plus. Motorola have done a great job of making its entry level feel that much more midrange and the Moto E5 Plus is the flagbearer of that improvement.
The Moto E5 Plus is not an expensive phone, and it doesn't feel like one. But it doesn't feel cheap either, far from it.
E5 locked in Safe Mode. How can I get out of Safe Mode?
I love this phone it's durable and worth it.
Purchased accidentally / urgently because main smartphone failed. Found an amazing hardware under the hood for an incredible price. (Snapdragon 435, Adreno 505, 3 GBs of RAM, Dual SIM, laser auto-focus. It even came with thin silicon protection cover...